What is the voice of customers?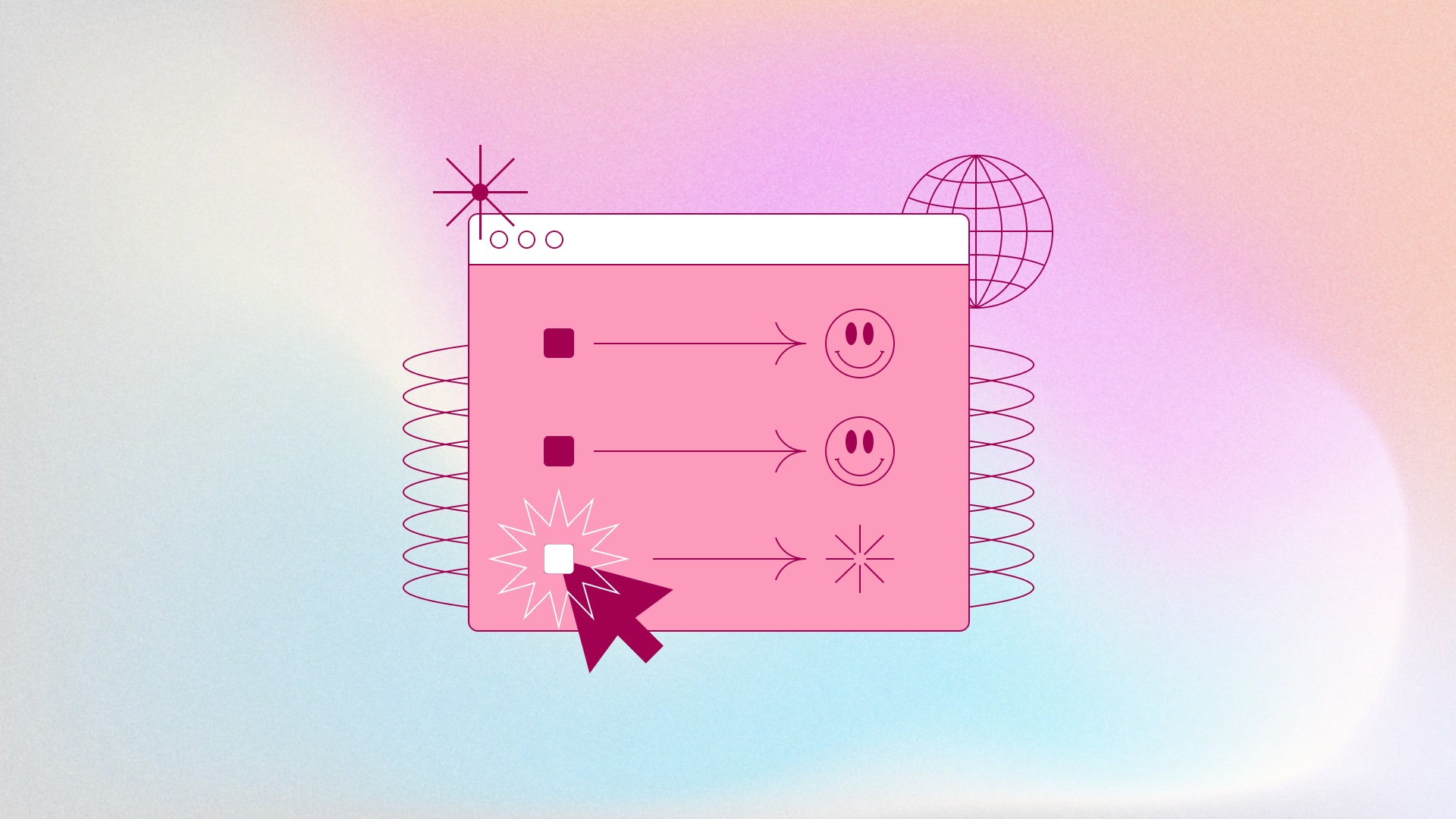 The thing that makes businesses successful is the Voice of the Customer program that is used to understand customers. Businesses that pay close attention to what their customers are saying succeed in the market.

Higher customer retention and increased business revenue determine the success of businesses which is only possible if you will listen to your customers and understand their perspectives.

To understand your customer interests, needs, and behavioral patterns, you can create a voice of the customer program. But first, you need to know what the voice of the customer is?

In this blog, you'll get to know about the voice of the customer, its importance, methodologies, tools, and much more. Stay tuned till the end as there is a lot more coming your way.
Topics to be covered:
What is the voice of the customer?
Importance of voice of the customer
Voice of customer methodologies
Tips on creating the voice of the customer Surveys
Voice of the customer questions
Voice of the customer analytics
Voice of the customer program
Use Olvy to know the Voice of the customer
Final words
Let's get started.
What is the voice of the customer?
Voice of the Customer is a research method that is used to collect feedback from customers. It helps in finding out how customers feel about businesses, products, or services by giving valuable insights through feedback.

Voice of the customer program is used to identify the gap between what customers expect and what they experience. It is used by businesses to increase customer retention and create a community of loyal customers.
Importance of Voice of the customer
Evaluating the voice of customers requires time and resources that are worth the investment as it yields various benefits. Some of the benefits of the voice of customer research are mentioned below.

1. Strengthen customer relationships
Customers want businesses to be aware of their requirements. It is essential for businesses to properly collect and act on customer feedback as it can help in providing better customer service resulting in the strengthening of customer relationships.

2. Enhance customer experiences
Voice of customer research gives opportunities to enhance customer experiences by providing valuable information about customer choices, interests, expectations, problems, etc.

3. Maximize customer satisfaction
Consumer satisfaction levels are frequently measured by using the voice of customer surveys. It enables businesses to sustain healthy customer relationships by identifying whether they are giving the level of service that customers anticipate. It also gives businesses direct feedback on how they can enhance customer service over time.

4. Increase customer retention
Understanding the voice of the customers helps businesses to identify products and services that their customers value. This information helps businesses to increase customer retention by nurturing existing customers.
Voice of customer methodologies
Identifying the voice of the customer is helpful in customer retention which is easier than acquiring new customers.
So, let's take a look at some of the Voice of the Customer methods that you can use to retain existing customers.

1. Customer Interviews
Customer interviews are one of the most commonly used voices of customer methods that gives information from a particular customer's perspective. This method is used for a particular customer or a group of customers with similar characteristics.

2. Online Customer Surveys
Another great way to understand the voice of the customer is through online customer surveys. Online customer surveys help in understanding customers and addressing the issues that they face.
The key to getting reliable answers through online surveys is asking the right questions from the right audience through the right platform. Therefore it's essential to carefully design the surveys.
With Olvy, you have the option to choose different types of surveys such as open-ended surveys, multiple-choice surveys, rating scale surveys, etc. You can reduce the manual efforts of the voice of the customer team by using Olvy as it automates various processes while conducting surveys.

3. Live Chat
Another method for collecting meaningful customer feedback is having a live chat option on your site. Live chat is a good way to capture the voice of the customer data as it allows customers to share their opinions anytime they wish to. You can also schedule a follow-up survey of all the customers connecting with you through the chat.

4. Social Media
Social media is an amazing way to collect customer feedback as it provides the opportunity to have two-way communication with customers. It enables businesses to have more transparent and real-time communication with customers.
The consequence of this method is that it gives unfiltered feedback directly from customers.

5. Dedicated Feedback Form
Having a dedicated feedback form on your website is yet another way to collect data on the voice of the customer. No matter which method you choose,  a dedicated online feedback form should not be overlooked. This enables current customers and website visitors to provide feedback at any time.
Tips on Creating Voice of the customer Surveys
Now you know the importance of the voice of the customer surveys. Here are some tips for you to create the voice of the customer surveys that can gather relevant customer feedback.

Ask quantitative as well as qualitative questions. Quantitative questions will allow a quick and regular analysis of certain pain points whereas qualitative questions will allow you to get more detailed information about customers.

Keep the survey simple. Customers will only respond to your surveys if you will keep it simple for them to answer. So, only ask simple and easy-to-answer questions in your voice of the customer survey.

Use interaction and satisfaction surveys more often. Try to measure the customer interaction, such as customer service support experience, with your company using surveys. Also, measure overall customer satisfaction with your company.

Let your customers speak what they feel is important. Allow them to express their likes, dislikes, interests, etc., about your company or product.
Voice of the customer questions
Asking the right questions through the voice of the customer survey is essential to get reliable responses. But your objectives of conducting the voice of the customer survey will decide the questions that you should ask. The most common types of the voice of the customer questions are:

Value or Results-Based questions: These questions measure a customer's perception regarding the worth of a product or service compared to its price. It helps to identify whether customers are getting desired results from the product or service.

Brand Loyalty or Brand Perception questions: These are relationship-based questions that help to identify the type of relationship the brand has established with customers.

Customer Satisfaction questions: These are the questions that help to measure the level of satisfaction that customers have from your products or services or company in general.

Here are some of the examples of the voice of the customer questions that you can ask to get effective survey results:

What qualities do you seek in a product/ service?
When it comes to choosing a brand for [product or service], what factors do you consider the most?
When you think of feedback software, what comes to your mind?
What can we do to enhance your experience?
Is there any other product that you would prefer over our product? If yes, which one and why?
Would you like to recommend our product to others? If yes, why?
Voice of the customer analytics
Voice of the customer analytics is crucial to get valuable insights from gathered data or information.

So here is a way that you can use to analyze the data. Using these steps will help you to take negative feedback positively and improve performance.
Let's get started.

The number or percentage of responses is a good way to evaluate the success of your program. If you have received fewer responses, alter the methodology to get more responses.
Identify trends and features that your customers wish to have in your product. Then prioritize initiatives based on customer requirements.
After analyzing trends, add these customer requirements in your buyer personas to get a clearer picture of your target audience.
Compile these trends into reports by visualizing them.
Create an action plan depending on the Voice of the customer analytics.
Then present the report along with an action plan to your team. Presenting an action plan will motivate the team to work on that improvement plan rather than discouraging them with potentially negative insights.

The above-mentioned way is the best way of doing the voice of the customer analytics that you should surely try for your business.
Voice of the customer program
Voice of customer programs consists of various tasks ranging from data collection to insights extraction.

Building a successful Voice of Customer program is essential so here is a 3 step strategy for you to build your Voice of the customer program.

Listen: Give your customers ample opportunities to provide feedback so that you can get insightful information about customers.
Act: Follow up as soon as possible to let customers know they've been heard. You can have a greater impact on your customers by responding faster to their feedback.
Analyze: To keep the program on track, evaluate progress against goals, and track improvement.

Simple yet powerful steps will help you get maximum benefits from your efforts. Improve customer satisfaction and brand loyalty by implementing a Voice of the Customer program.  Be a champion in the industry by helping your company stand out in the market.
Use Olvy to know the Voice of the customer
Numerous tools such as Google forms, Hotjar, etc., are available that you can use to collect, organize and act on the voice of the customer data.

Among them, Olvy is one of the best tools that help businesses in conducting voice of customer research to collect customer feedback.

With Olvy, you don't need to worry about managing customer feedback and analyzing them since Olvy has the tools to do all this for you. The only thing you need to do is sign up to Olvy and try out these features on your own.
Final Words
The Voice of the Customer is a significant component of customer research that can be immensely beneficial to both small and large companies. It is a great research method to bridge gaps between departments and share customer opinions across teams.

Voice of the customer helps businesses to gain a deep understanding of customer needs and preferences that help businesses to build a strong brand, activate more users, boost retention and build a loyal community.

So now it's time to check out Olvy to know the voice of the customer if you are ready to reap all these benefits.