Customer Sentiment Analysis: Why is it important and How to perform it?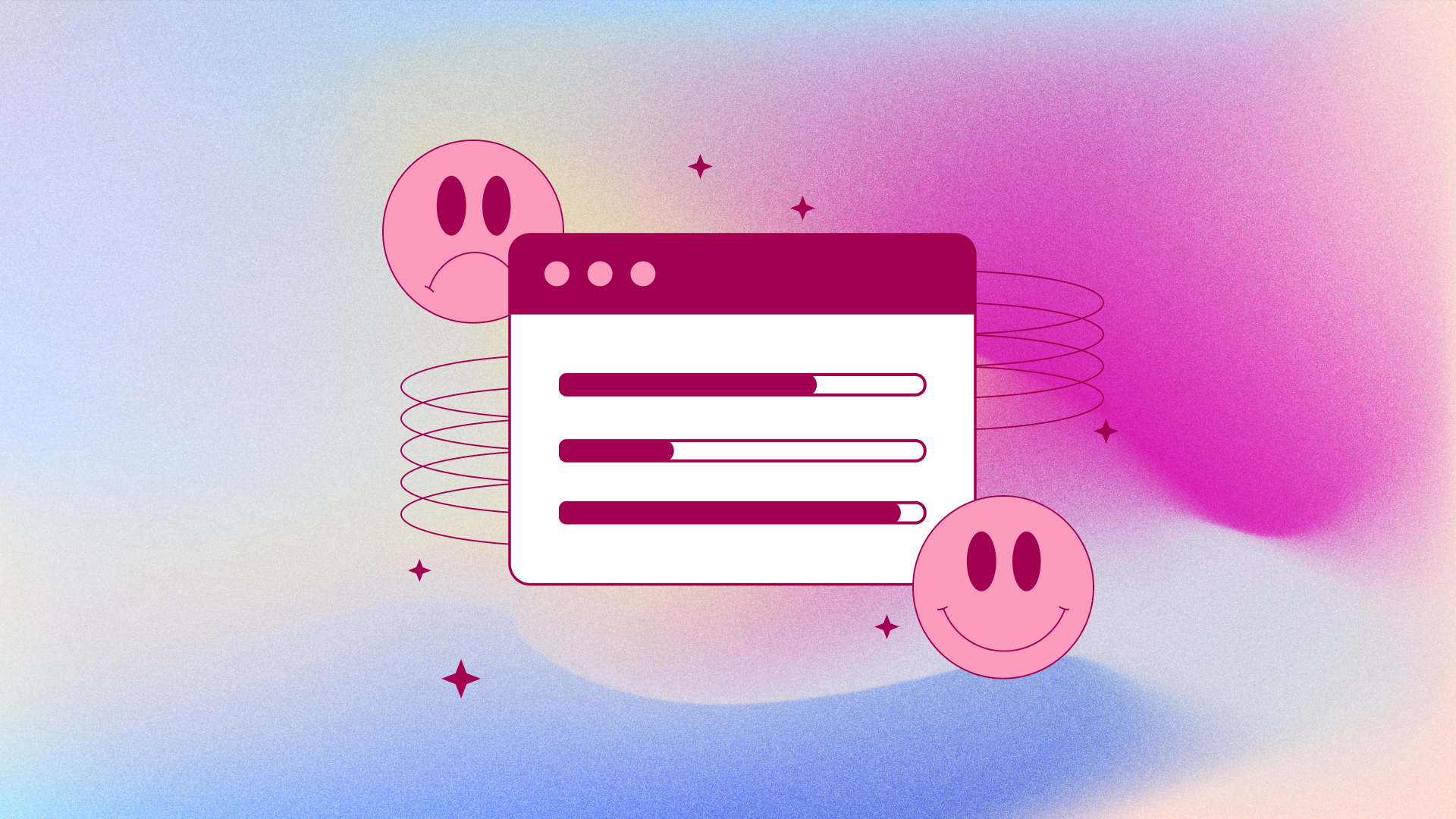 Knowing how your customers feel (customer sentiments) about your product or service is a great way to take further product or service decisions in the company. Customer sentiment analysis can be helpful in this as it helps you detect customers' emotions while they interact with your company's product or service.
Research shows that customers are willing to pay 10% more for a company's product that has excellent service. Also, around 67% of customers switch companies if they have a bad experience.
All this data reflects how unawareness about your customers' sentiments or feelings while interacting with your brand can put you at a huge disadvantage in terms of loss in revenue as well as customers.
Whereas Customer Sentiment Analysis can offer you great insights that you can use to offer products or services that make your customers happy. You can improve customer satisfaction, customer loyalty, and customer retention which will eventually lead to business growth.  
Considering all these facts, we're here to tell you the major benefits of customer sentiment analysis and how you can use it to know your customers' sentiments. So, let's begin.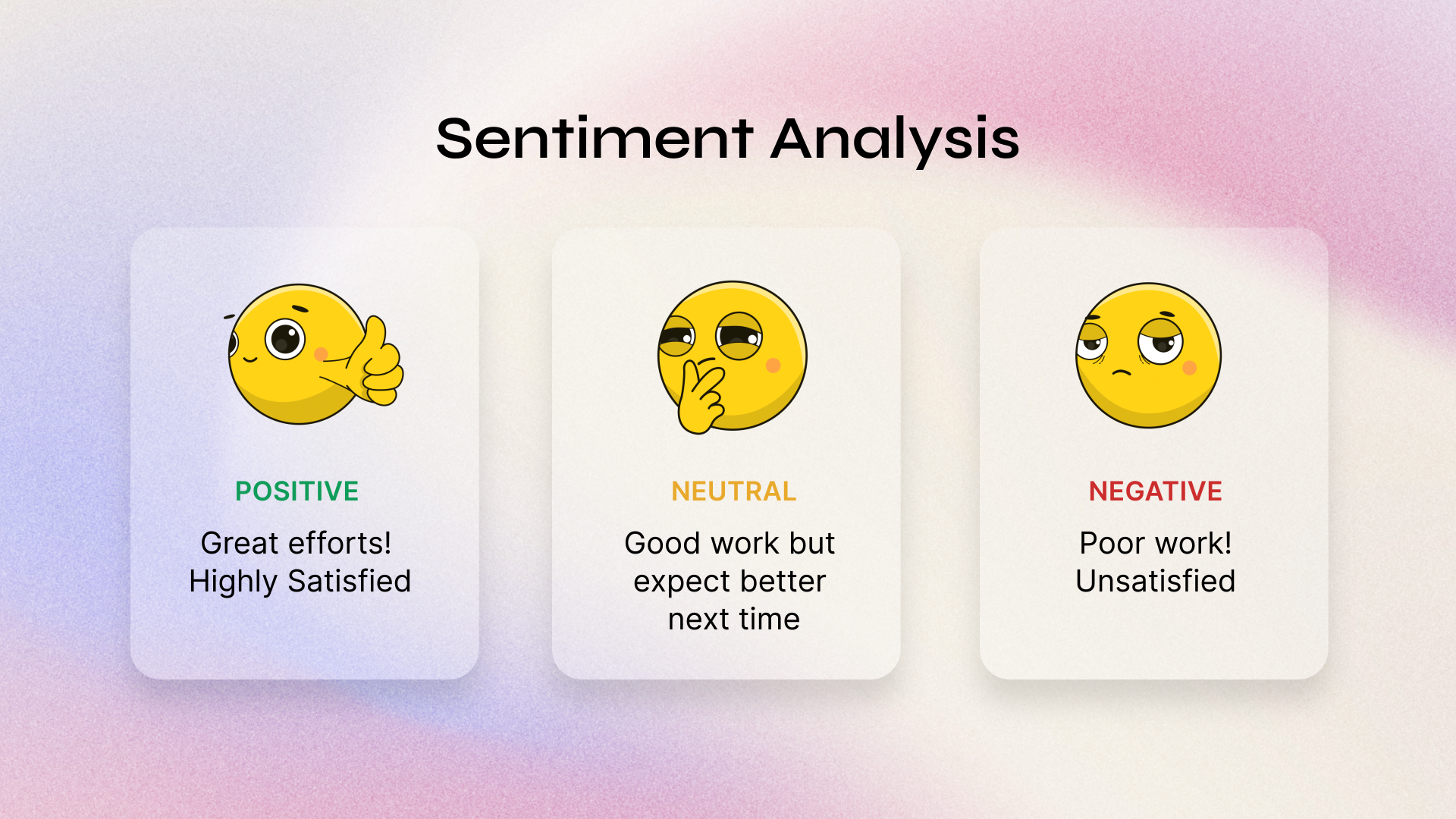 Importance of Customer Sentiment Analysis
Customer Sentiment Analysis allows businesses to improve customer experiences and increase profits. Apart from this, here are some other benefits to it that are mentioned below.
1. Products and Services Improvement
Customer Sentiment Analysis provides a great insight into market performance and industry trends. You can identify the shortcomings in your existing products or services using the analysis.
Knowing where your product or service is lacking will help you make improvements. The analysis will help you improve your upcoming product and service considering customer sentiments based on the analysis.
Customer sentiment analysis is crucial before launching any product or service as it can help you modify the upcoming product or service that will boost its chances of being a successful launch.
2. Increased ROI via Optimized Marketing Campaigns
Marketing campaigns offer higher ROI only when it targets the right customers. Performing customer sentiment analysis will give you detailed insights into how your customers feel about your product as well as your competitor's products.
Using these insights, you can micro-optimize the marketing campaigns that will help you target the right customers in better ways. This will ultimately result in higher ROI through campaigns.
3. Helps to Monitor Brand Reputation
Sentiment analysis allows you to identify customer sentiments around your company or brand.
For instance, if your customers are having hatred or bad impressions about your brand that you are unaware of and the sentiment analysis brings this to your notice. In that case, you can further take action to save your brand reputation before it gets completely ruined.
So, you can monitor your brand reputation through customer sentiment analysis and take needed actions on time.
Ways to perform Customer Sentiment Analysis
After knowing the additional benefits of Customer Sentiment Analysis, it's time to perform it. So, let's see a few of the ways to perform the analysis.
1. Social Media
Your customers mostly hang out on social media and react more there. So, it's a great source to collect data for sentiment analysis. Facebook, Instagram, Twitter, etc. are good ways to go and collect feedback from customers.
Since customers take action more rapidly on social media platforms, they usually give feedback to brands. You can use social media APIs to collect such real-time customer data from the platform.
Once you have the data, you can analyze and identify general impressions of your brand over customers. You can also find out whether customers usually have good or bad experiences with your brands.
Overall, you can get an idea of customers' sentiments which can help you optimize further strategies based on the analysis.
2. Online Surveys
As far as data is concerned, the most traditional and best way to gather data is through online surveys. Short, simple, and to-the-point online surveys can give you clearer and filtered data for your analysis. These online surveys can be conducted at any stage of the buyer's journey.
The next step after data collection is performing the analysis. This sentiment analysis can help you identify the features or quality of your product that is outdated or disliked by your customers. After the results, you can make changes to your product or brand based on the observations.
3. Online Product Reviews or Ratings
If your products are listed on social platforms such as play store, Amazon, Flipkart, etc., you can collect data from product reviews or ratings that customers post on those sites under your products. These product reviews are also a great source of data for analysis.
You can either run an analysis on your competitor's products to find out what didn't work for them or conduct the analysis before launching the product so that you identify what can work.
Also, you can conduct the analysis when most customers don't convert. The analysis will tell you the reason for this action of customers.
4. In-depth Market Research
Another way to conduct sentiment analysis is in-depth market research on the latest market trends that can help you understand things that your customers relate to.
Customer sentiment analysis conducted based on this in-depth market research will eliminate most of the uncertainties that you might have while launching new products or brands in the market.
First, you can start with understanding the latest industry trends based on customer sentiments and should expand the business to products that have a more positive response from customers.
Another thing you can do is use competitors' data to find out the gaps in their products so that you can fill those gaps through your products.
Conclusion
Customer Sentiment Analysis has the power to turn the tables for your business if one is right.
The analysis allows companies to improve their products or services, increase ROI through optimized marketing campaigns, and monitor their brand reputation. All these benefits of customer sentiment analysis make it a must-do analysis for the business stakeholders.
Brands can perform the analysis by collecting data through social media, online surveys, product reviews or ratings, and in-depth market research. Brands who want to grow in the industry should perform this analysis frequently.
Customer Sentiment Analysis is a key to enhance customer experience, build loyalty and maximize revenue. Try out once!