7 Best AI Tools for Product Managers
Artificial intelligence (AI) has seen massive growth in the past few months, especially after the launch of ChatGPT. It's slowly becoming essential in various fields such as marketing, product management, etc. In this blog, we'll explore why is it important to use AI and some best AI tools for PMs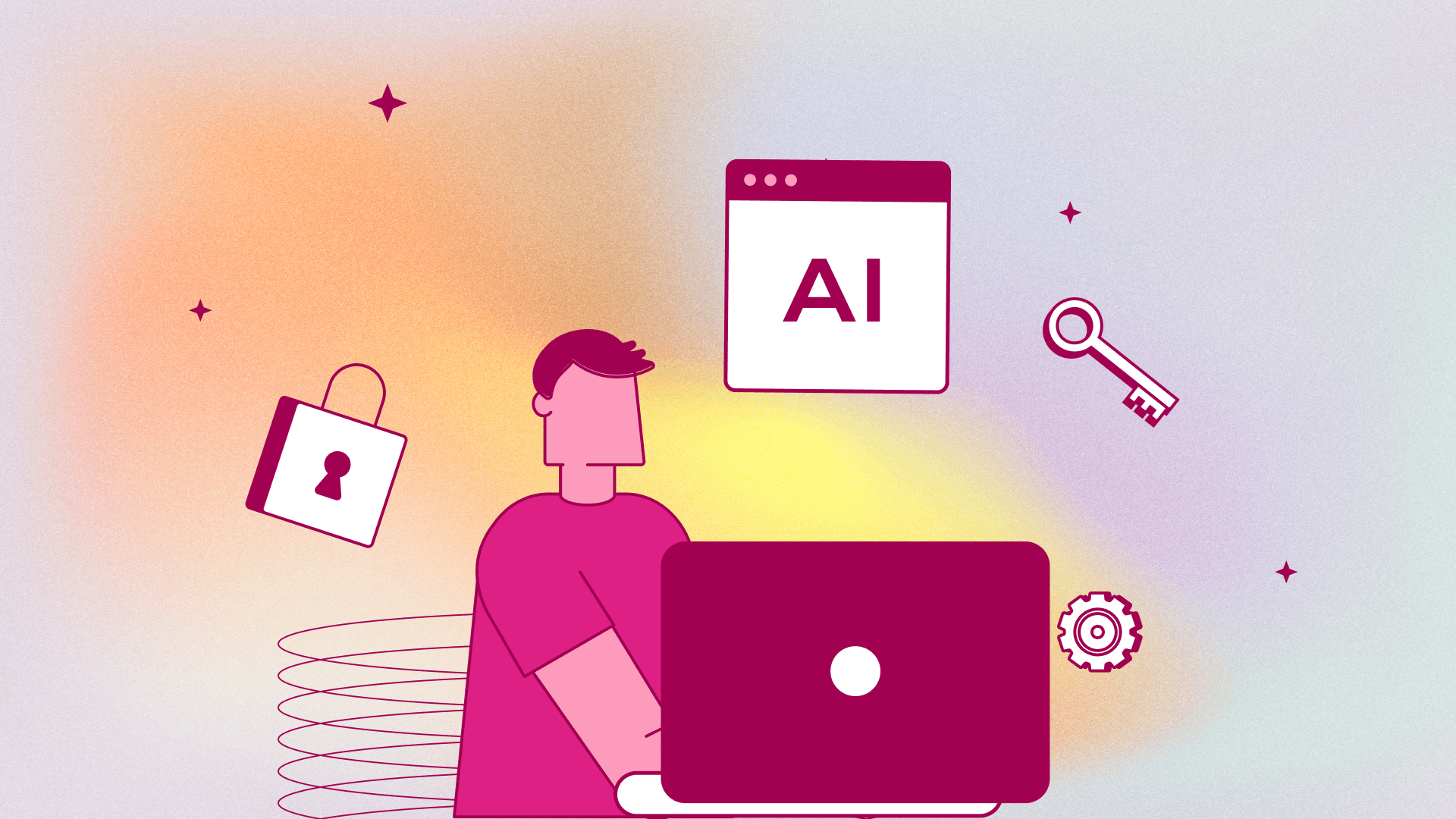 Artificial intelligence (AI) has seen massive growth in the past couple of months, especially after the launch of ChatGPT. It's slowly becoming essential in many fields, like content writing, marketing, and even product management.
It saves time, provides new perspectives, and updates you with the latest tech trends. In this blog post, we'll explore why using AI is becoming important and discuss some of the best AI tools available for product managers.
Table Of Content
Why using AI is becoming important?
There are several benefits to leveraging AI in product management. Here are a few points on why you, as a product manager, should consider using AI in your workflow.
Keep up with tech
Technologies keep changing, and it's essential to keep up with them. As a product manager, you should be familiar with AI to take better advantage of it when it becomes necessary (which AI is soon becoming).
Saves time
One of the most significant benefits is it saves a ton of time. As a product manager, you can use AI to analyze data, such as user feedback.
Get another perspective
AI can also provide a completely different perspective based on the model it's trained upon. By analyzing data and user feedback, AI can help you identify new opportunities, potential areas for improvement, and much more.
AI tools for PMs
Here are some AI tools to help Product Managers.
ChatGPT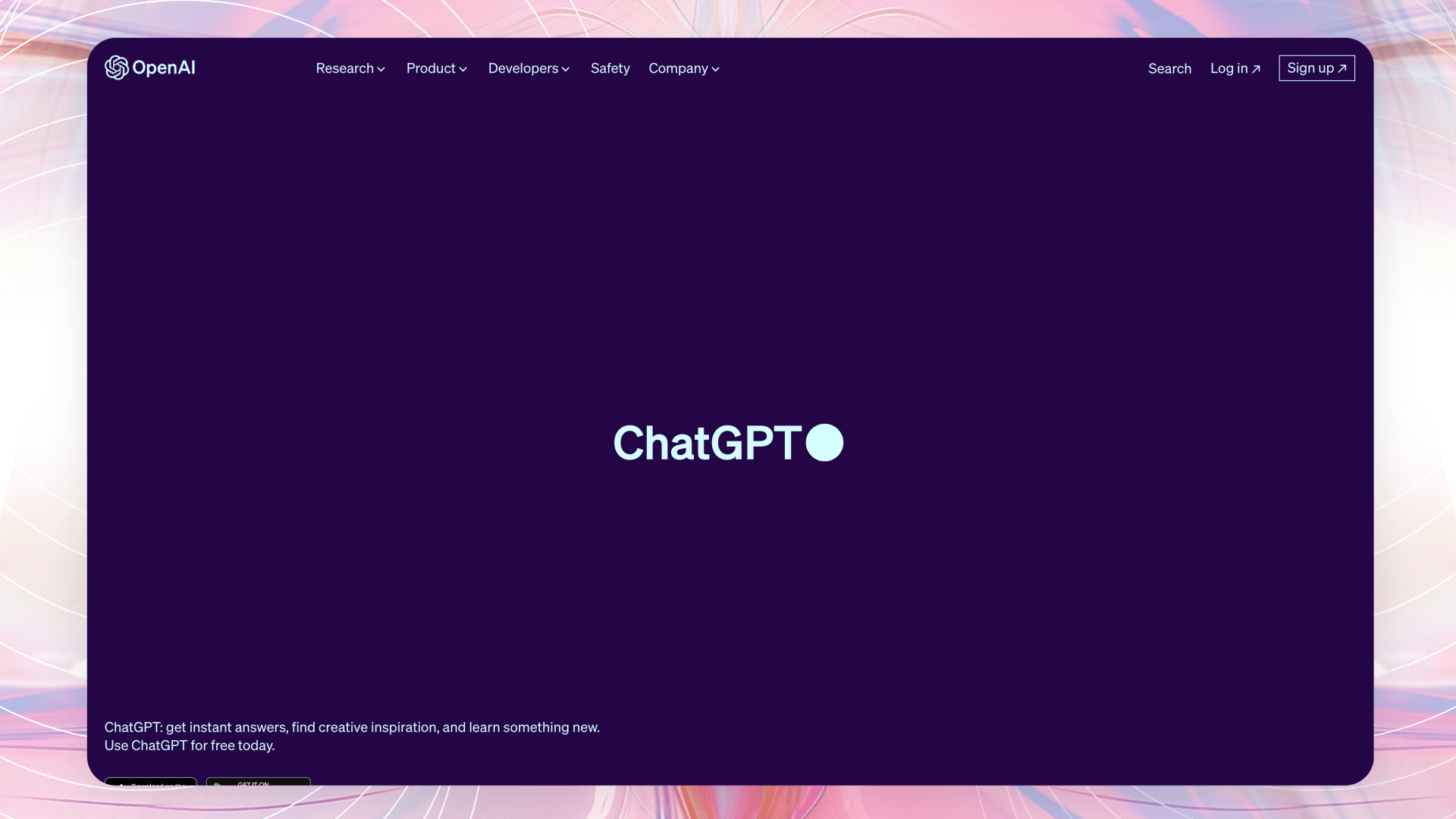 ChatGPT is an AI chatbot that allows you to communicate with it in a human-like manner. It is an excellent tool for Product Managers because it helps you get important information. It will provide valuable insights and save you a lot of time.
Using ChatGPT prompts, you can obtain information such as a list of competitors, product description, market size, user persona, and more. More information about ChatGPT prompts for product managers can be found on this blog, Must Use ChatGPT Prompts for Product Managers.
Pricing
It has two plans: the Free Plan and ChatGPT Plus, which will cost you $20 per month.
Olvy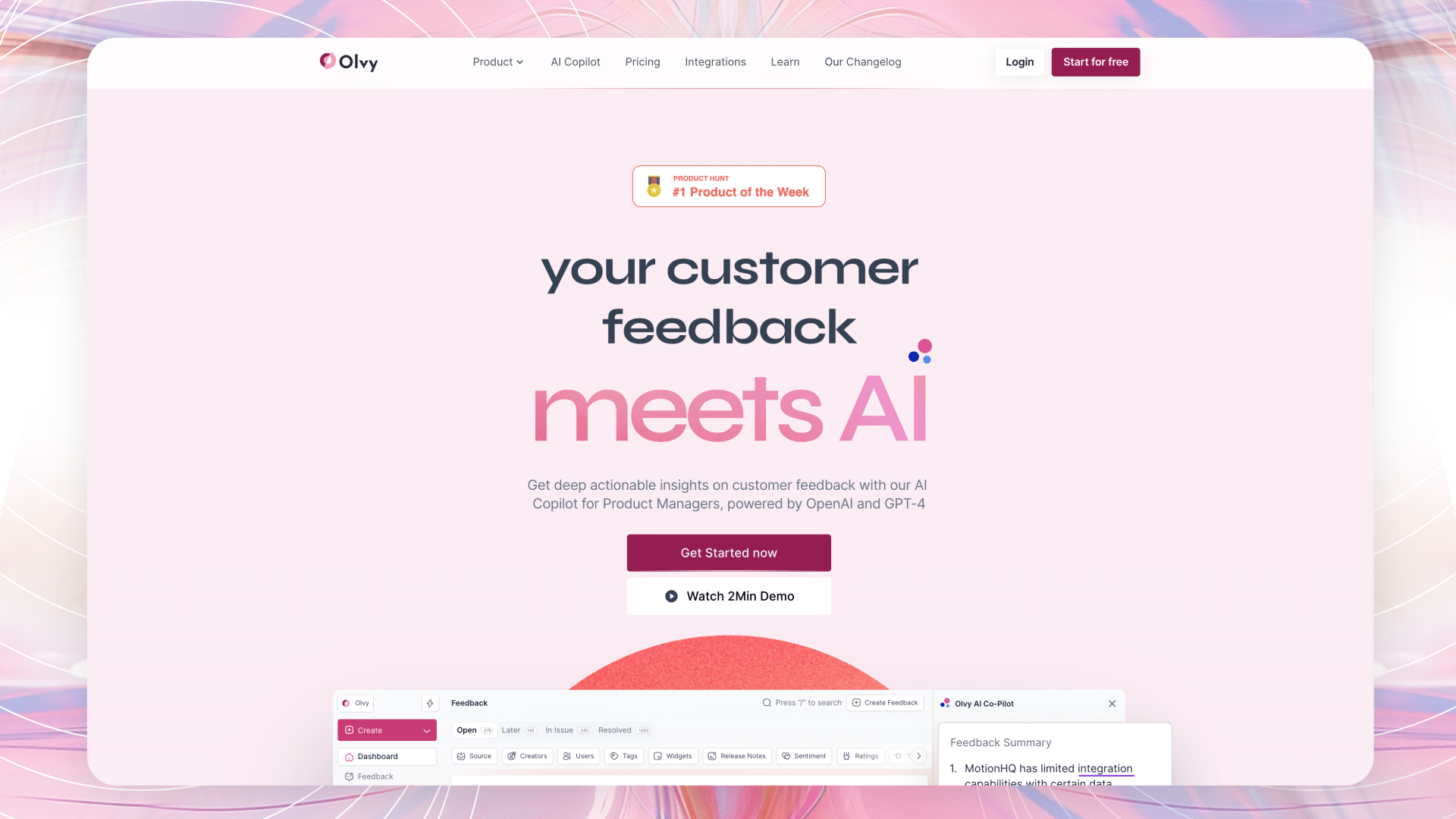 Olvy is built to help product teams manage the complete feedback loop; here's everything you can do:
Collect user feedback
Need a feedback widget? Or do you need a tool to listen to user feedback on your Slack/Discord community? No matter where the feedback is, Olvy is there to collect it.
Reply to user feedback
Are your users finding out their issue was fixed through your tweets or newsletters? Why not reply to them right where the feedback came from, like directly on Slack? It's impossible to do it manually, but what if you can do it directly in one single dashboard? That's exactly what Olvy can help you with.
Keep your dev team in the loop
It's essential to pass on the complete context of user feedback, including feature requests or bugs, to your development team. Olvy lets you pass the complete context on what the users said and also creates issues directly into your issue tracker. Isn't it cool?
Analyze user feedback with AI
Analyzing hundreds, if not thousands, of user feedback at once can be hard. Olvy ingests all your user feedback, runs it through AI and lets you know what users are talking about in simple, easy-to-read pointers.
Announce changes
Fixed a bug or shipped a new feature? It's time to notify users; Olvy lets you notify the user directly at the source and publish your changelog that everyone can read.
Pricing
The free plan is available, and the paid plan starts at $48/mo.
Notion AI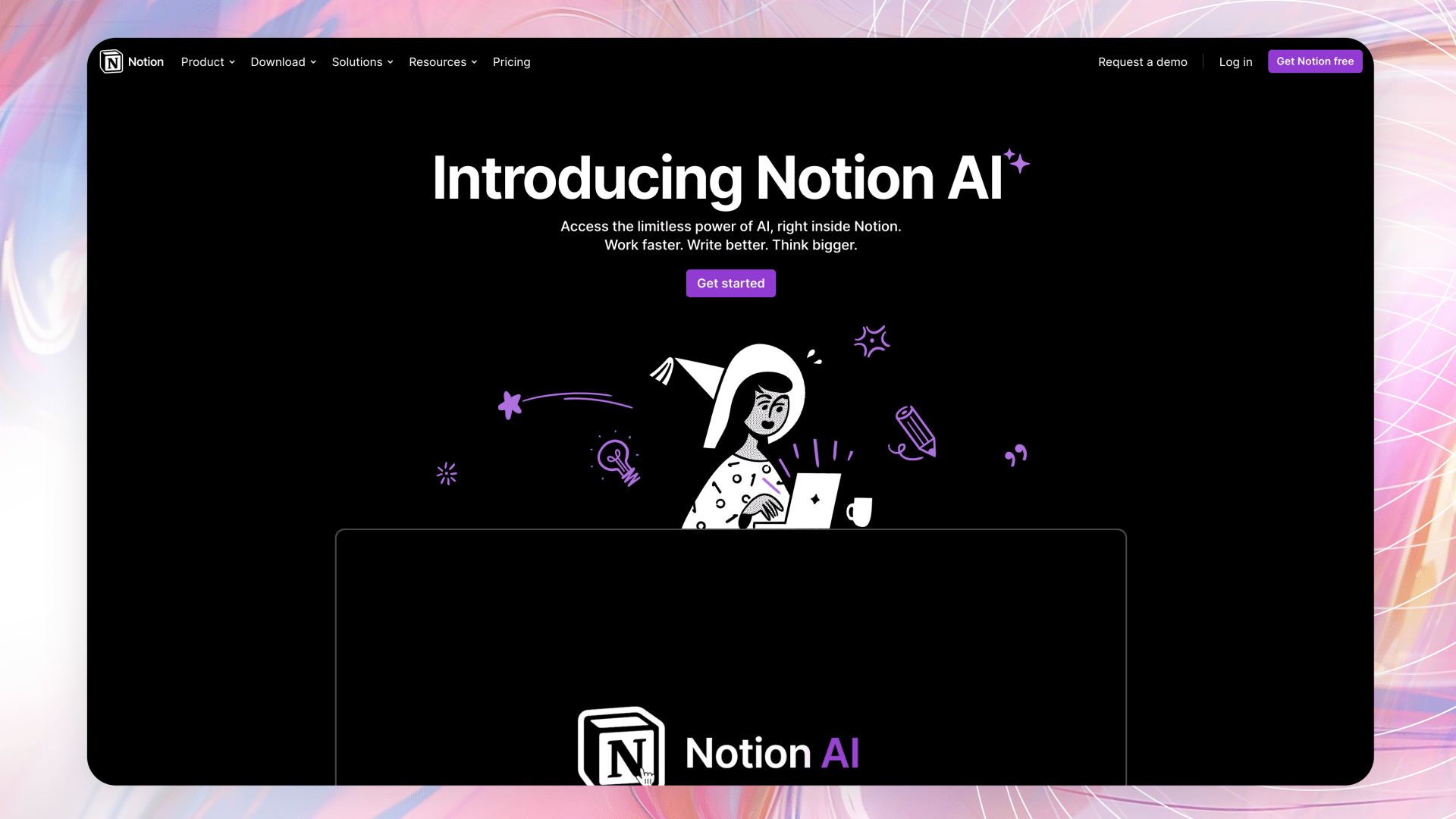 Notion AI is a writing assistance tool to help you summarize existing text by extracting key elements and converting it into a summary. It can also assist you in brainstorming ideas, writing rough drafts, correcting grammar and spelling, and easily translating your content into another language.
Pricing
Notion AI can be purchased as an add-on to any Notion plan. It will cost you $10 per member per month.
You can also add it to any paid plan for $8 per member per month if billed annually.
You can find out more about the pricing plans by clicking here.
Mixpanel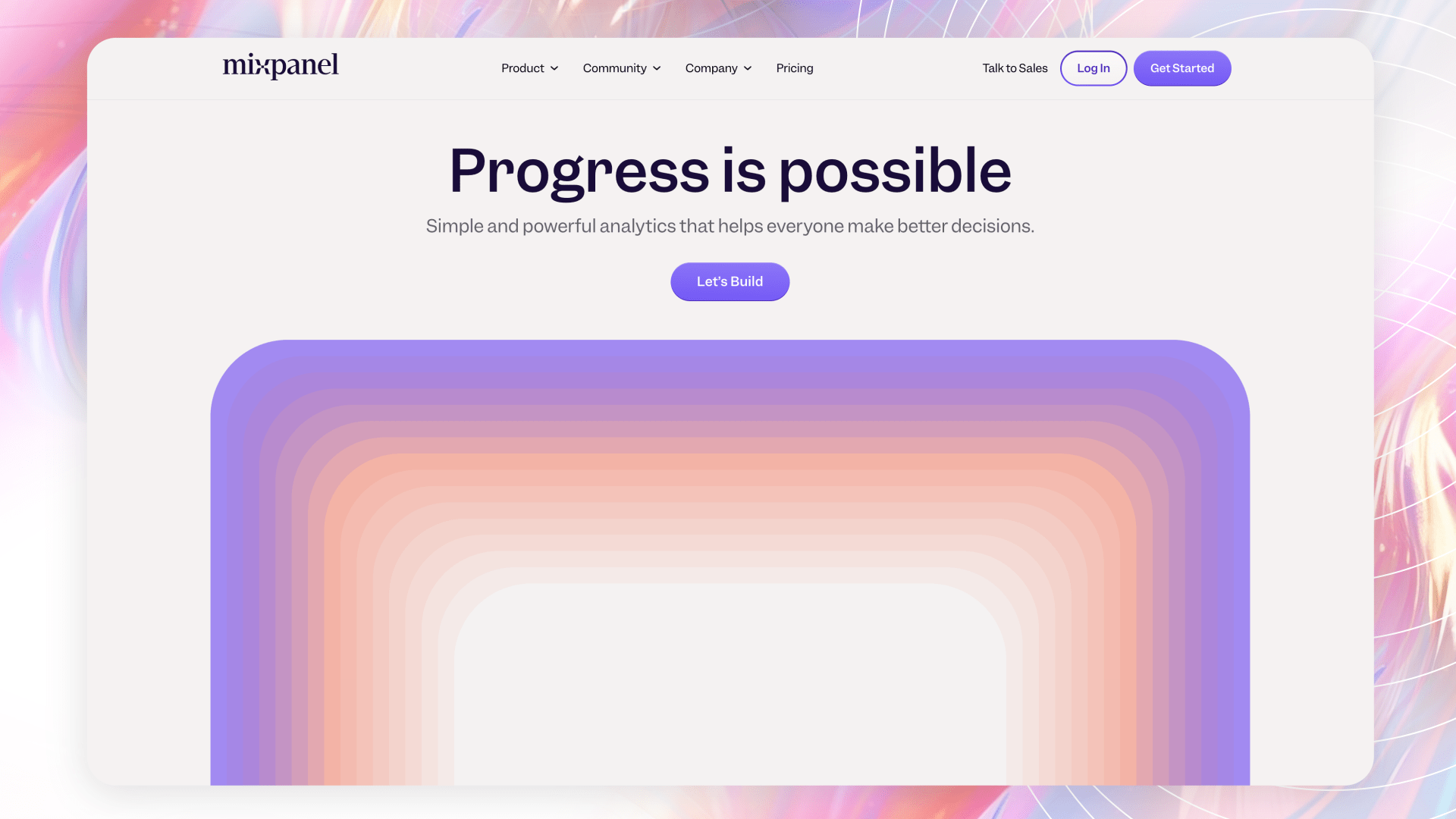 Mixpanel is a great product analytics platform for product managers as it employs artificial intelligence to provide insights into how users interact with products. It can track user behaviour and compare current trends with past results. It also offers customizable dashboards, funnel reporting, data tracking, etc.
Pricing
Mixpanel has free as well as paid plans. Paid ones begin at $20+ per month and increase depending on your pricing plans and requirements.
You can find out more about the pricing plans by clicking here.
ClickUp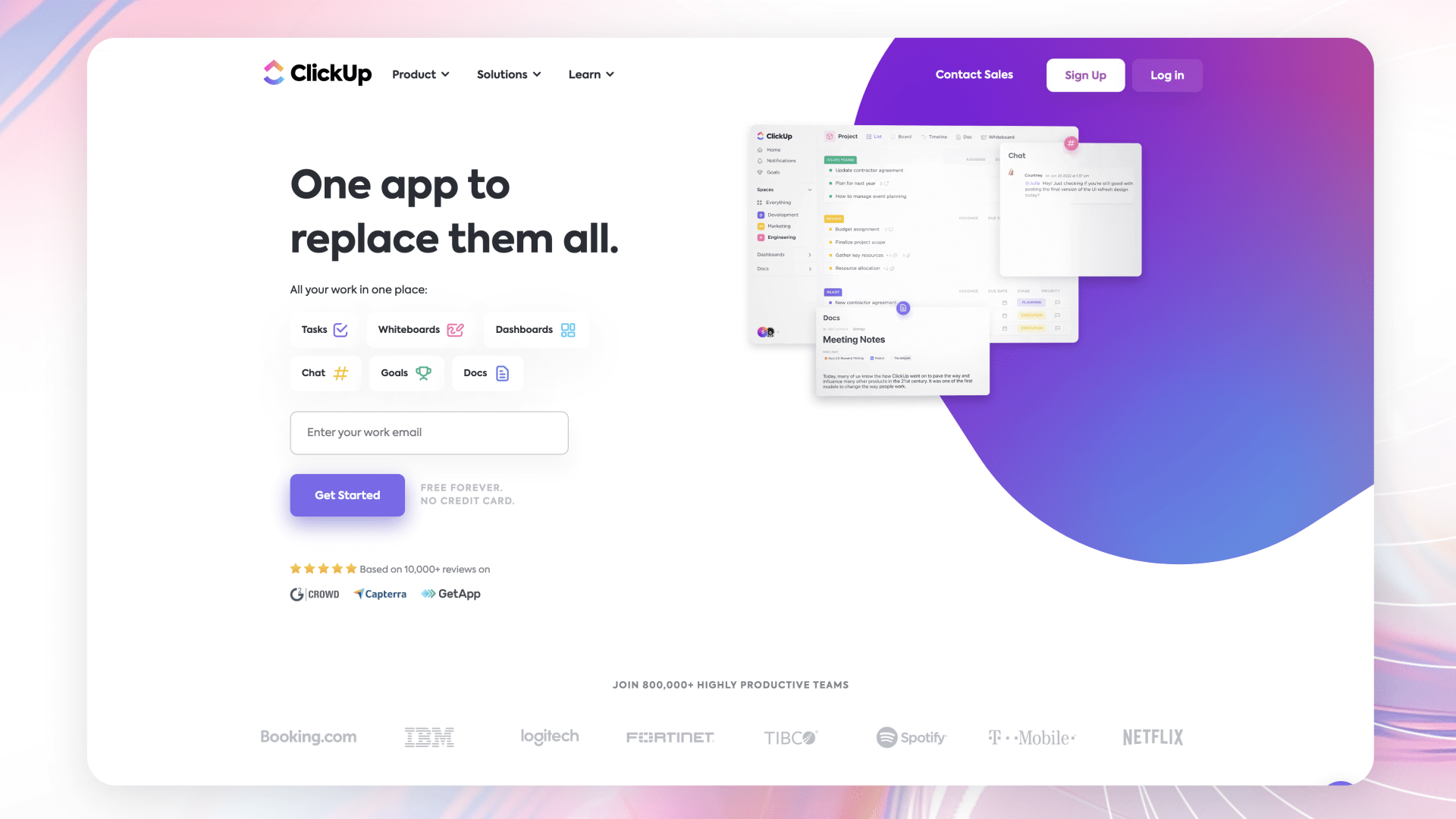 ClickUp is an all-in-one project management tool that can be highly useful for product managers in terms of planning, tracking, and collaborating on any project.
ClickUp AI will help you perform your work faster by providing AI-powered assistance tailored to any role and use case. It can generate summaries of any content in seconds and extract insights from documents and tasks. It can also help you write more concise and compelling content.
Pricing
ClickUp offers free and paid plans. Paid plans begin at $9 per member per month ($5 per month if billed yearly).
ClickUp AI is available as an add-on to any plan for $5 per member per month.
You can find out more about the pricing plans by clicking here.
TLDV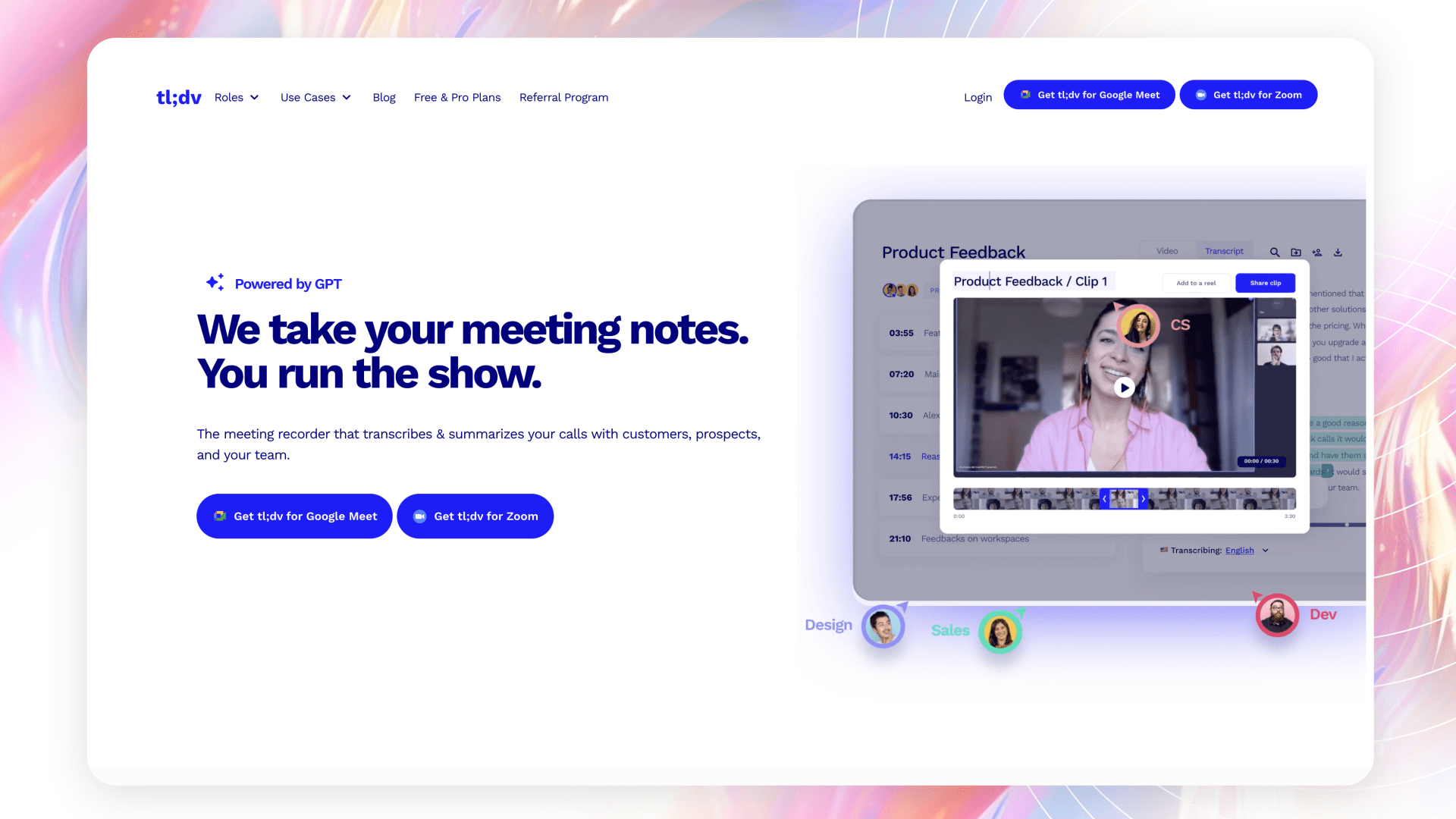 TLDV is an AI-powered meeting recorder for Zoom and Google Meetings. It will assist you in taking meeting notes and summarizing calls with clients, prospects, and your team. It will record your Zoom and Google Meet calls automatically. It can instantly transcript meetings in over 30 different languages. It can also easily integrate with Notion, Google Docs, Slack, and other platforms and CRMs.
Pricing
It offers free and paid plans. The monthly fee for each recording user begins at $25 ($20 if billed annually). You can also get custom pricing based on your specific needs and requirements.
You can find out more about the pricing plans by clicking here.
Collato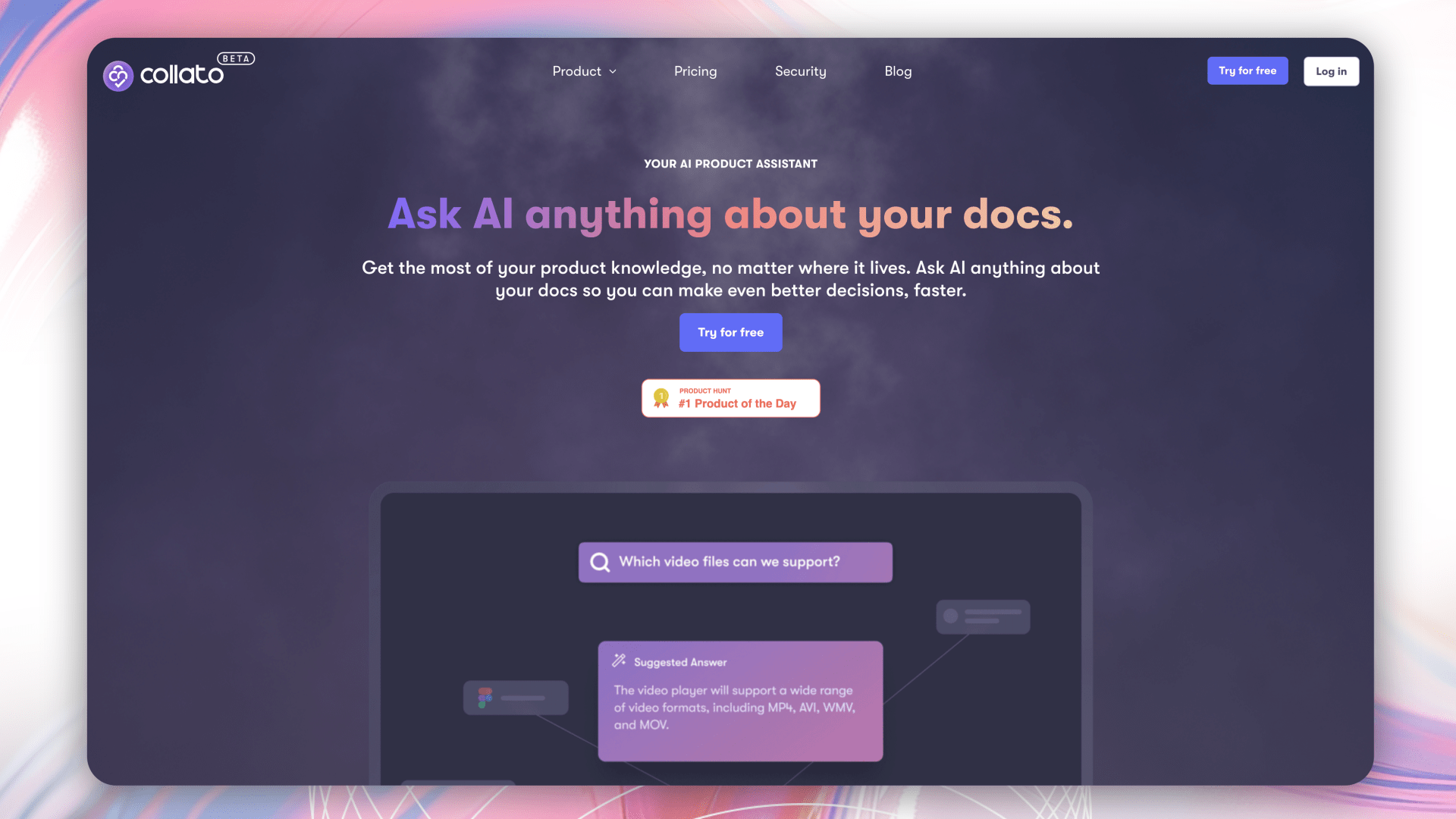 Collato is an AI assistant for product teams that brings together all of the scattered information in one place and saves time. It can sync Jira, Figma, or Google Docs to visual maps. The AI assistant will locate answers by using all relevant links or files in the context of your search. It will also offer you answers with auto-generated summaries.
Pricing
It offers both a free and a paid plan. The monthly fee for a paid plan starts at $9 per user ($6 if billed yearly). You can also get custom pricing based on your specific needs and requirements.
You can find out more about the pricing plans by clicking here.
Conclusion
In this modern world, AI has become highly important in the field of product management. With the help of AI tools, you can harness the power of AI and use it to make informed decisions based on insightful data.
Start using AI to boost your efficiency and productivity while keeping up with the ever-changing demands of this fast-paced world.