10 Best AI Tools for Customer Support
To expand your business, the most crucial thing you need to focus on is providing exceptional customer service, which can sometimes be time-consuming and pricey. So, this blog will look at some of the top AI solutions you can consider to help you provide excellent customer support.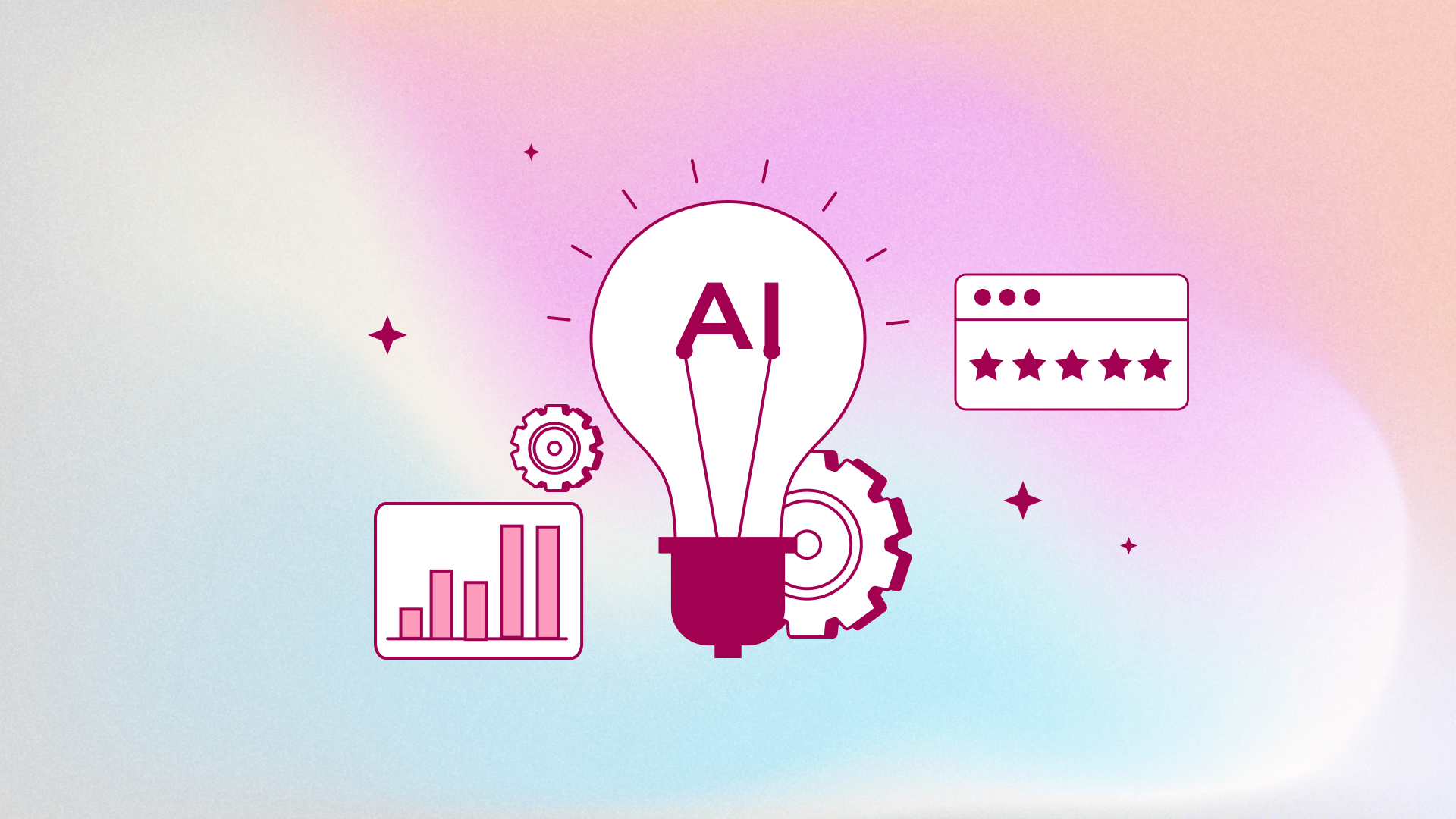 Customer support is crucial for any business. If you want to expand your business, you must provide outstanding customer service. However, it can be time-consuming and pricey, but don't fear; AI tools can help you by interacting with customers on your behalf. It allows you to automate and improve your customer care operation effortlessly.
But how can you know which AI tool best suits your business and its needs? In this blog, we will look at some of the top AI solutions you can consider for customer support.
Best AI Tools for Customer Support
Here are some of the best AI tools that will help you in providing excellent customer service:
ChatGPT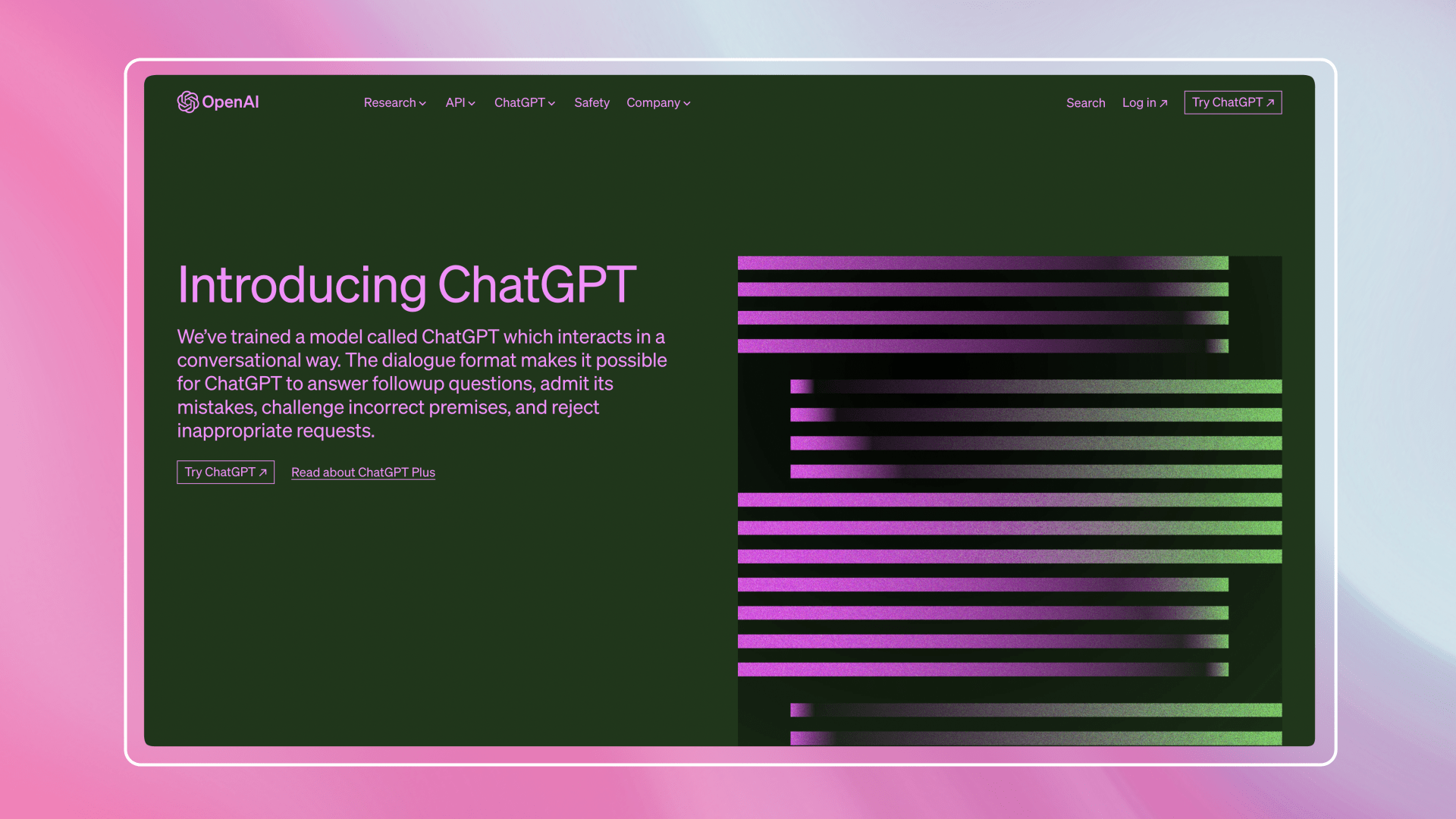 ChatGPT is a chatbot built on top of OpenAI's GPT, which lets you talk to it like a human. What makes it unique is its ability to reply to most questions, just like a domain expert.
It is an excellent tool for customer support folks as it can help answer tricky user questions, fix tone, and much more.
Pricing: It has two plans, the Free Plan and ChatGPT Plus, which will cost you $20 per month.
Olvy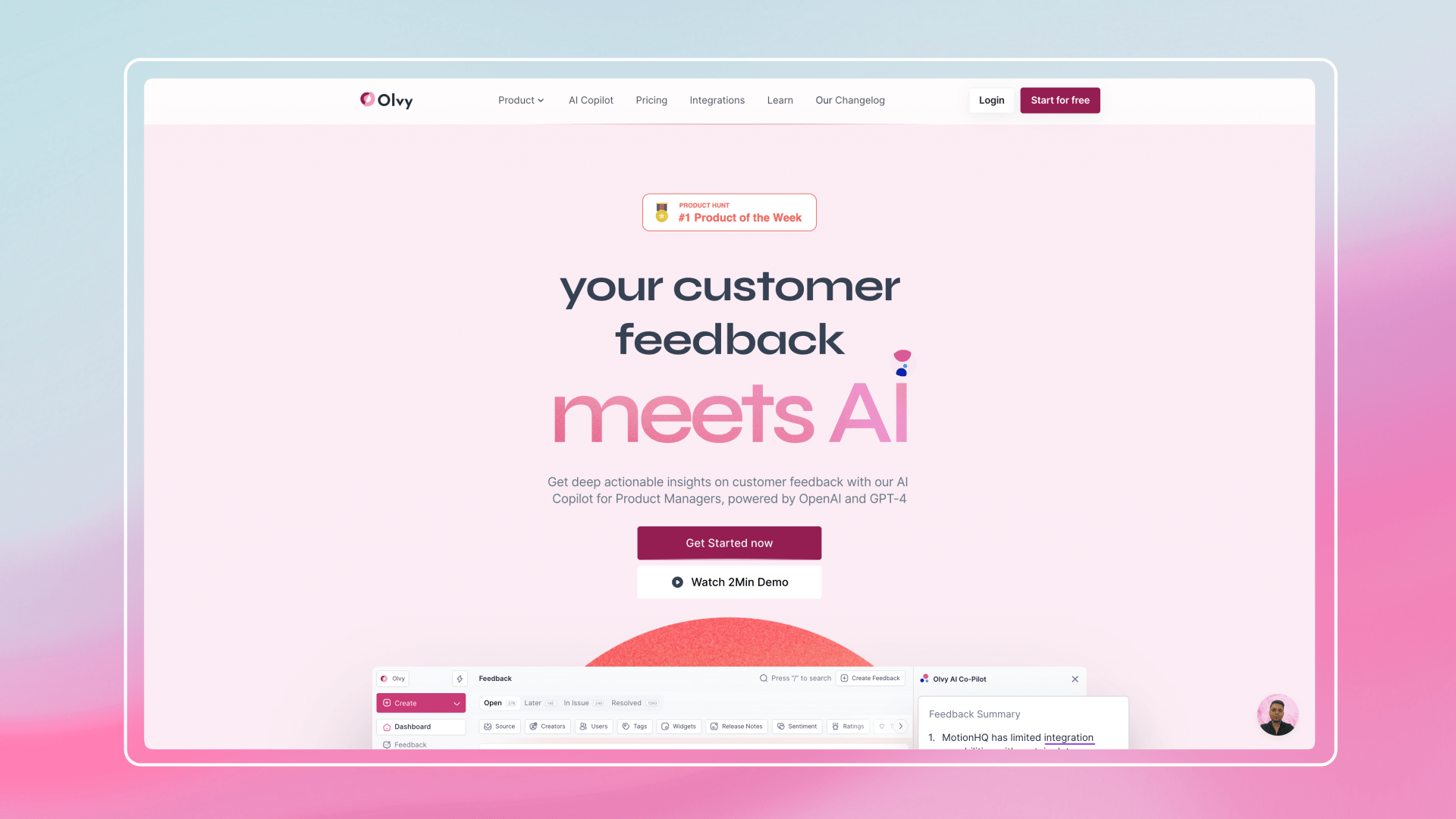 Olvy tool was built for customer-facing teams to help complete the feedback loop.
It comes with several handy features, like a feedback widget and changelog, which is an excellent way of collecting user feedback and keeping them in the loop about all changes and updates.
Apart from these, Olvy also lets you analyze hundreds of user feedback using AI within seconds, which otherwise takes hours. Another essential feature of Olvy is its ability to integrate with customer support tools like Zendesk and Intercom, which you can use to directly push user inputs inside Olvy, which can be seen by your product and tech team.
Zendesk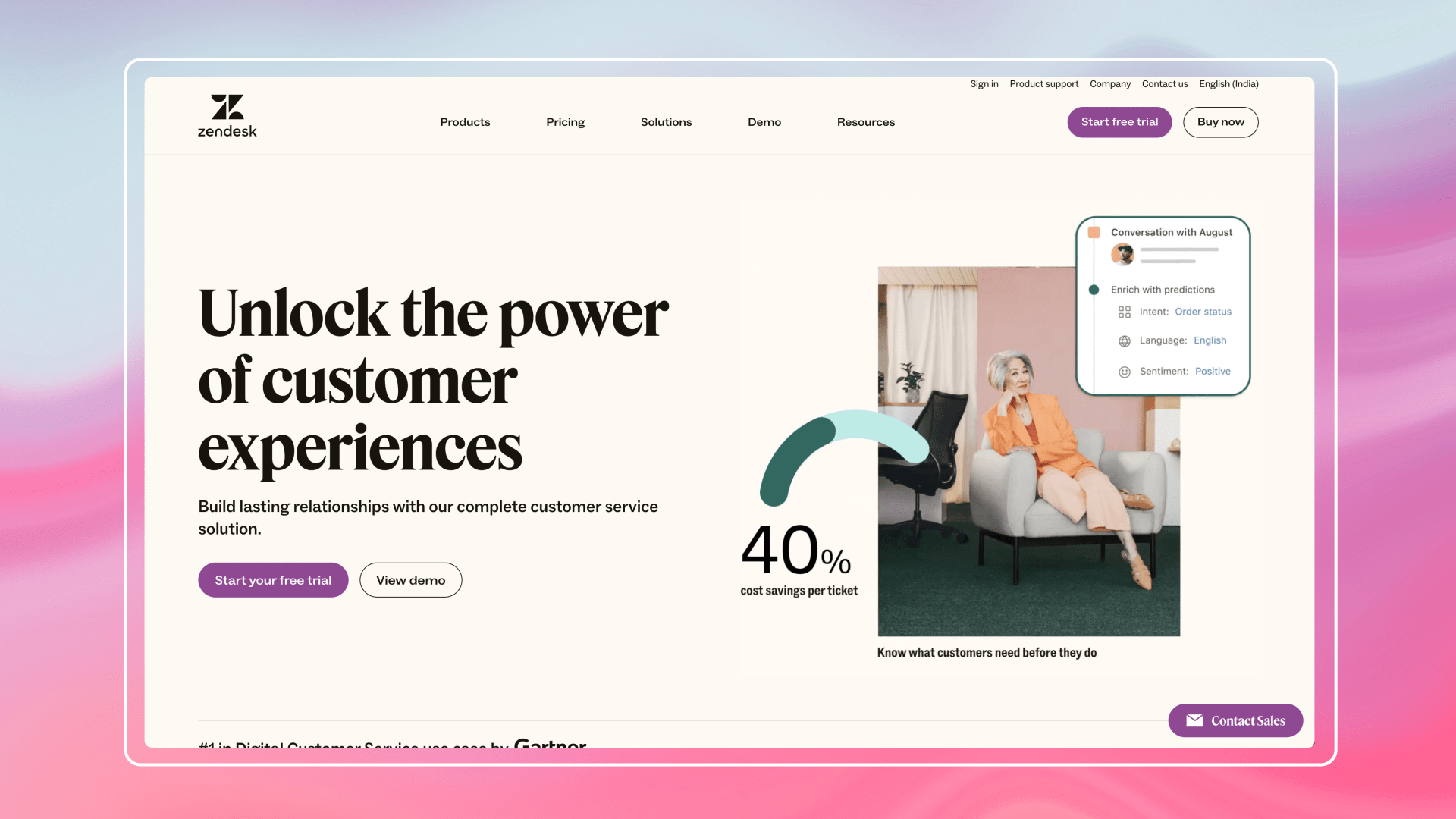 Zendesk is a customer service software that provides a complete solution for ticketing, messaging, help desk, voice, and AI to assist businesses and their customers in building long-lasting relationships by simplifying the complex aspects of the business.
It provides you with all the features you need to give a personalized experience to your customers and make them come back. Its objective is to strengthen customer relationships and provide help across various channels such as chat, web, email, voice, and social media.
Using Zendesk's AI features, you can expand and summarize user inputs and then use the same to reply faster.
Pricing: Starts at $69 per agent per month and increases depending on the plan and the number of agents selected.
IBM Watsonx Assistant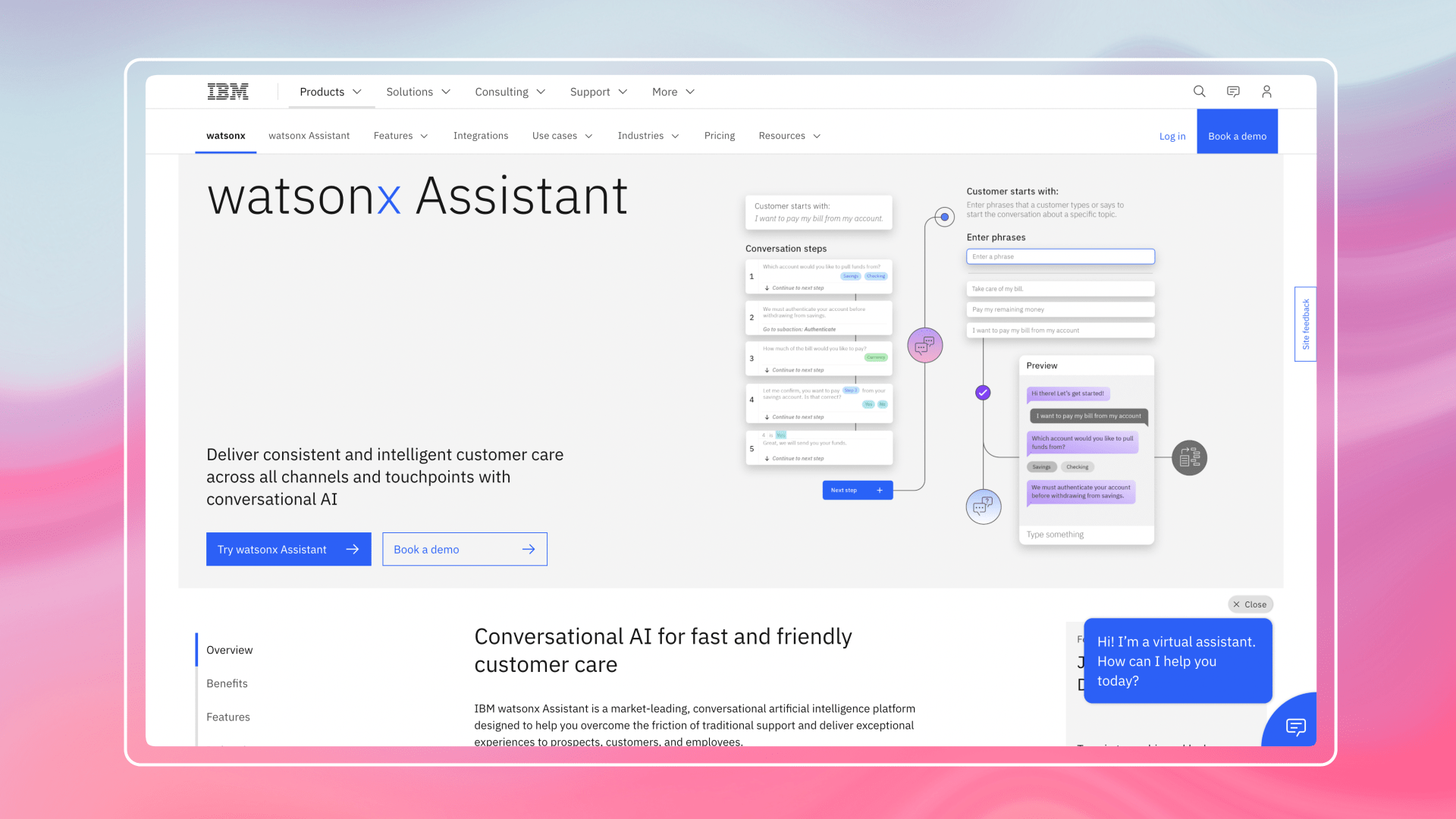 Watsonx Assistant is a next-generation AI and customer care solution that lets you create conversational interactions with your end users by incorporating natural language processing into your application, device, or any channel.
It includes applications such as virtual agents and chatbots that can be integrated and communicate on any channel or device. You can create engaging user interactions and natural conversation flows that help build a healthy relationship with your consumers.
Pricing: It offers both free and paid plans. The paid plan starts at $140 monthly and can increase depending on your chosen plan.
HubSpot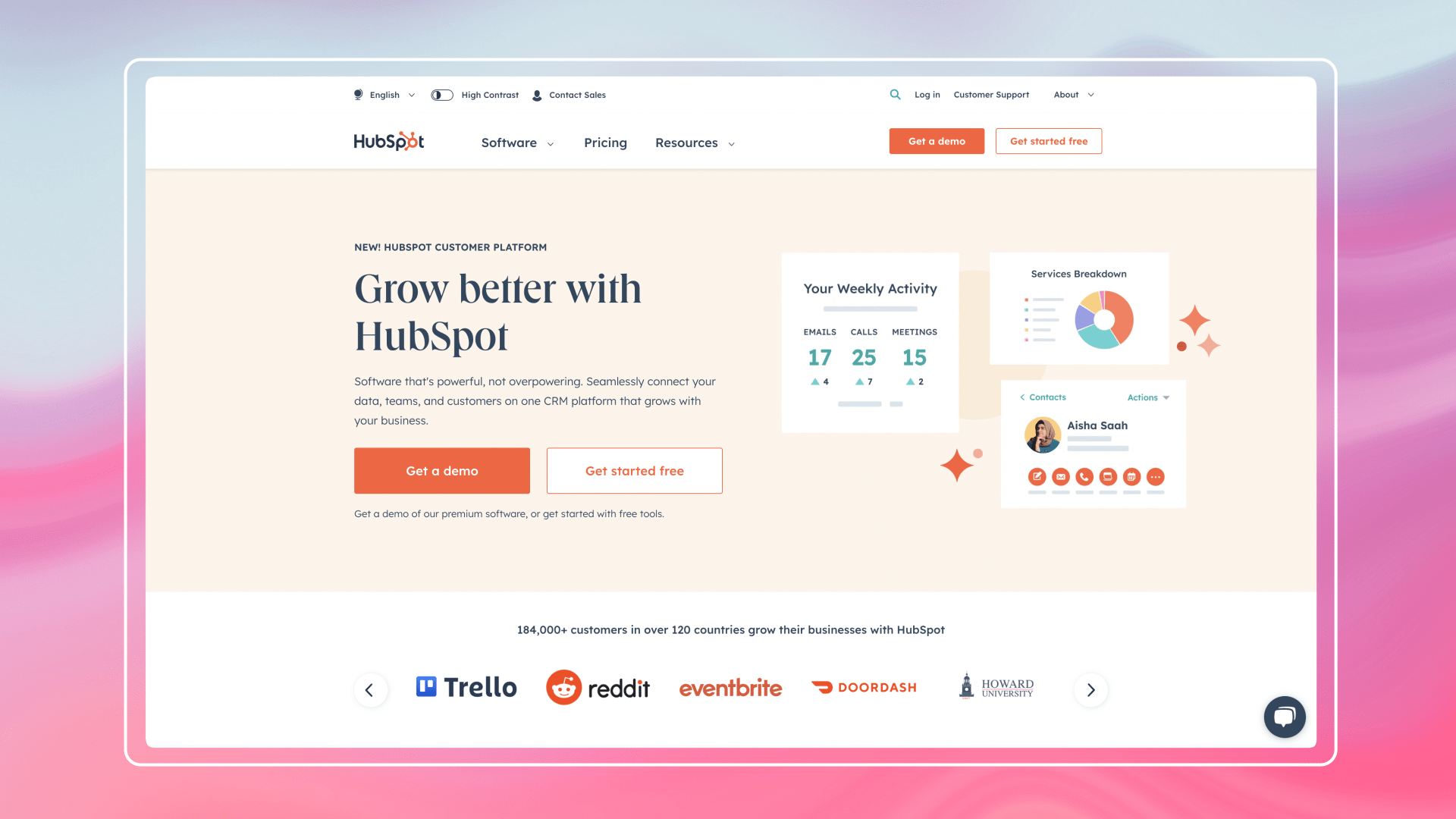 HubSpot is a CRM software that connects your data, teams, and customers in a single place. It includes all the necessary tools, integrations, and resources for integrating marketing, sales, content management, and customer service to assist you with growing your business.
Its customer service software assists you in meeting your customers' expectations and converting them into loyal consumers to boost revenue while saving time and resources. HubSpot's popular AI features include email writing, blog writing and meta description writing.
Pricing: It offers both free and paid plans. The paid plan starts at $20 monthly and can increase depending on your chosen plan.
Hiver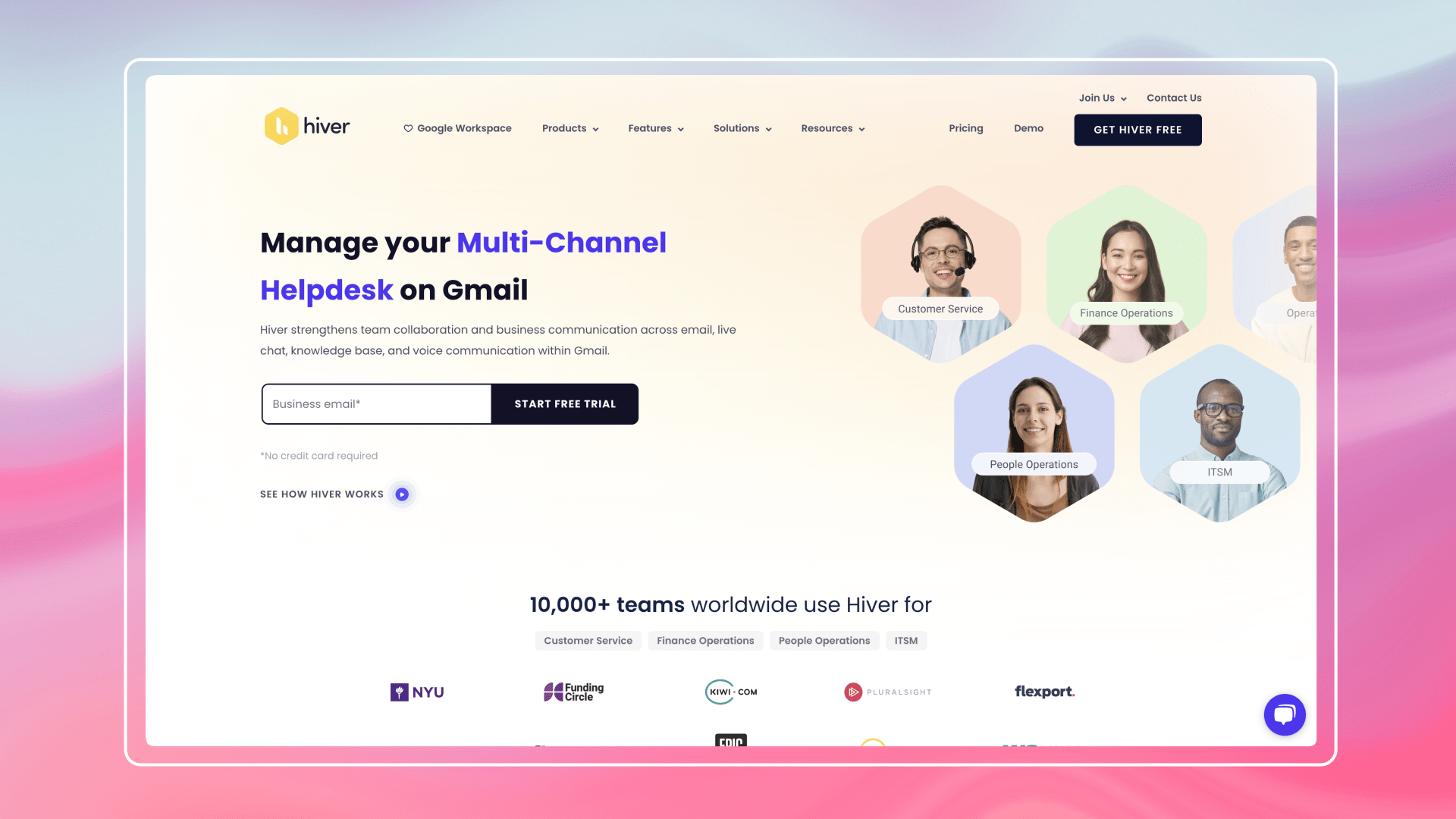 Hiver is a multichannel helpdesk platform that can assist you in building strong customer relationships. You can manage all support channels from your Gmail, including email, live chat, phone, and more. You can save time by automating routine tasks, and customer satisfaction can also be improved by measuring customer service metrics to drive more revenue.
Its AI-powered features include email template suggestions and auto-close tickets based on user inputs such as "thank you".
Pricing: Starts at $12.99 per user per month and increases depending on your chosen plan.
Intercom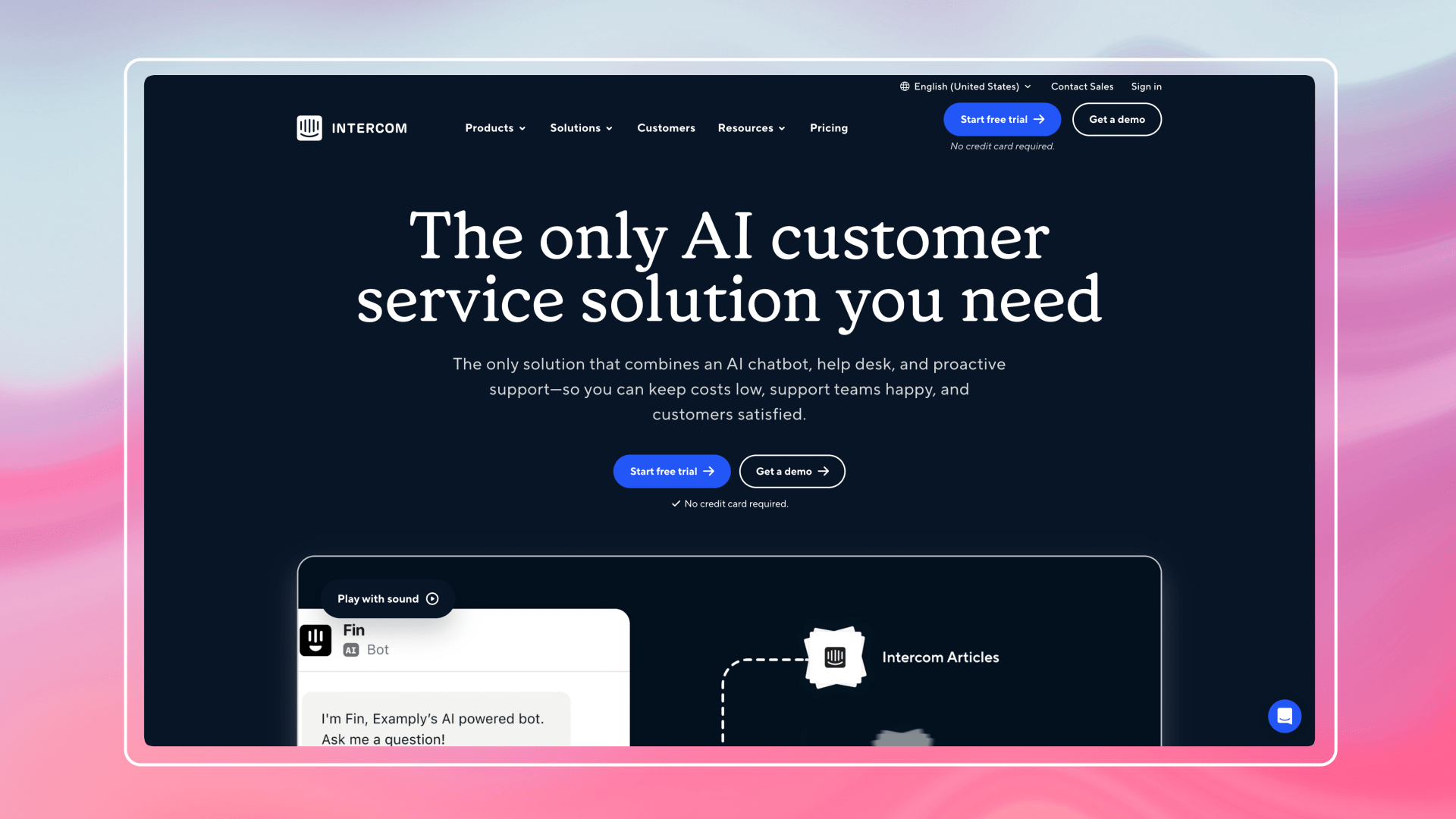 Intercom is an AI customer support system that can help you increase efficiency by connecting your inbox, tickets, and help desk. You can also integrate your help centre across the entire platform to assist your customers in self-help and get the most accurate answers when and where they need them. Its AI chatbots and automation can help you reduce support volume and boost productivity, allowing you to make your customers happier and more satisfied.
Pricing: Pricing starts at $74 per month and increases depending on your chosen plan.
Ada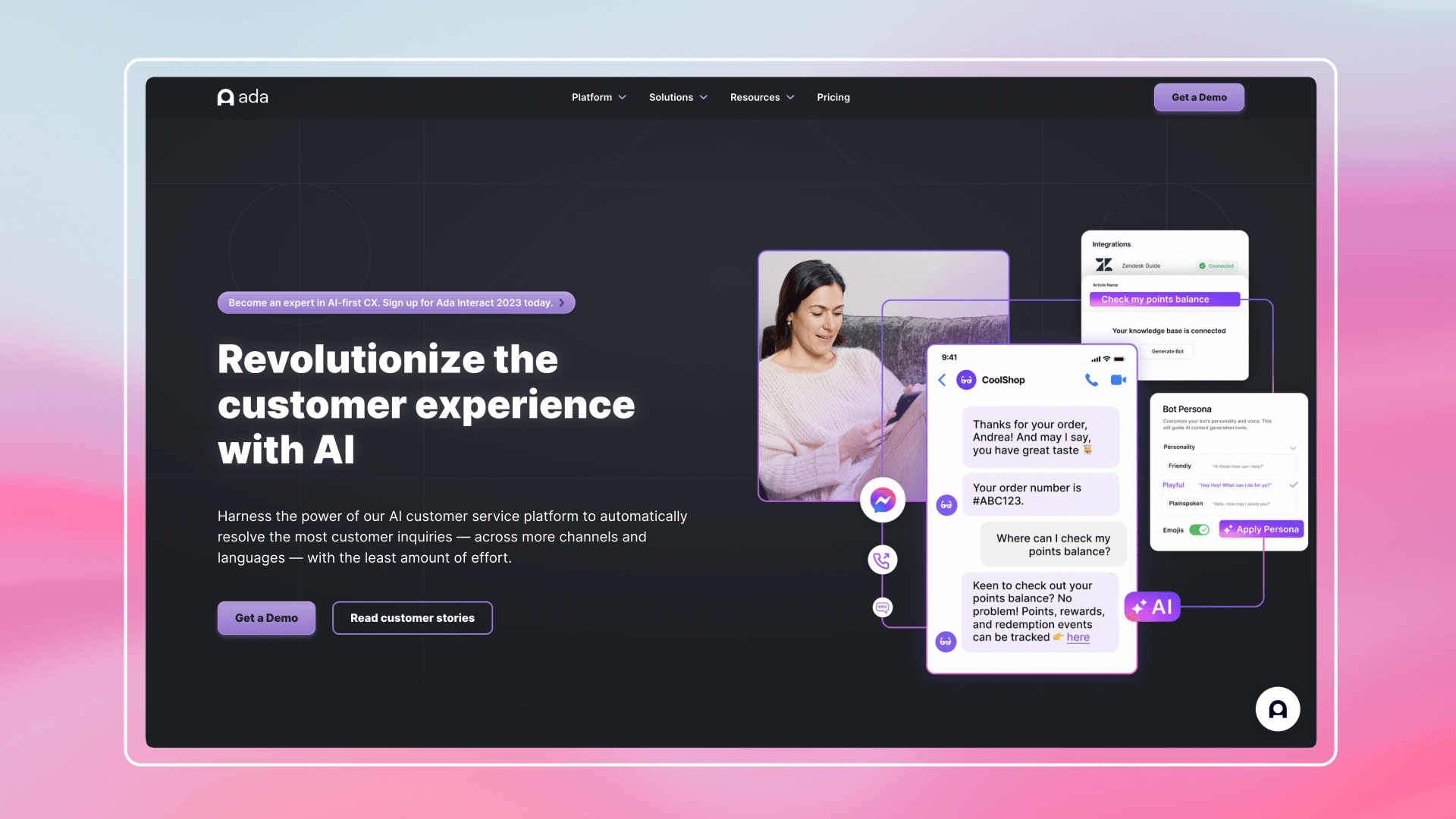 Ada is an AI customer service automation platform that automatically resolves most customer inquiries, saving you time. It can address issues across several channels and languages using its chatbots and voice platform, resulting in cost-effective business solutions. You can also use it to enable your customers to self-serve in the automated channel they choose in any language, 24/7. You can improve and personalize conversations with your customers by using profiles and metadata, which will help you increase customer satisfaction.
Pricing: Pricing is not publicly available.
HelpScout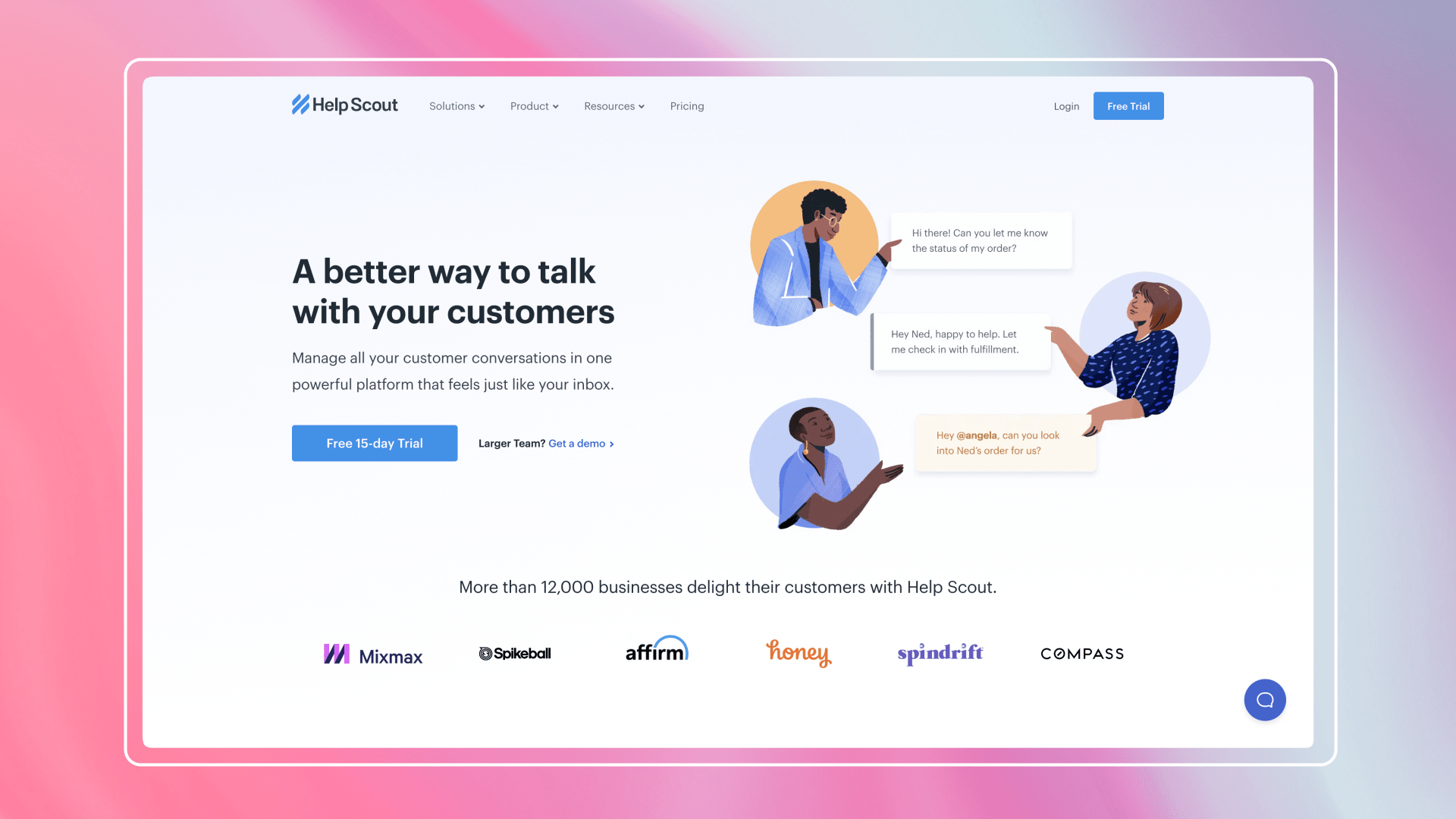 HelpScout is a help center and live chat software that gives solutions for managing customer conversations in a single platform. You can be available to your customers wherever they need you with HelpScout and collaborate with team members to develop stronger customer relationships. It offers live chat, a shared inbox, a knowledge base, and in-app messages to help you manage the customers while growing your business.
Pricing: Pricing starts at $25 per user per month and increases depending on your chosen plan.
Balto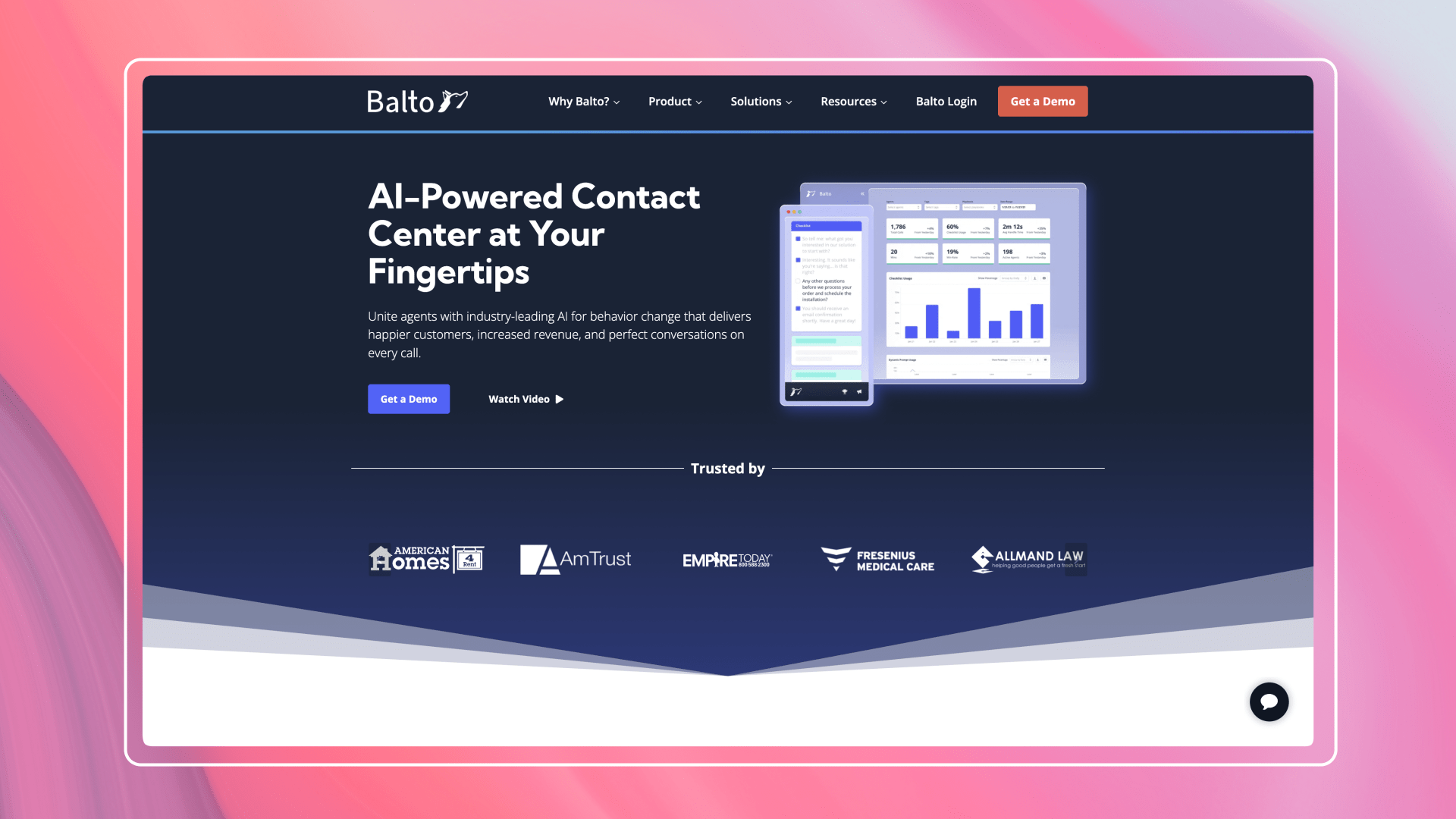 Balto is an AI-powered contact centre that assists you in communicating with customers in the way they prefer and boosts your efficiency. Its real-time guidance technology can help agents convert, save, and retain customers while they are on the phone. It will show agents what to say, measure what works, and instantly scale it. Its capabilities can also improve agent performance by coaching the right call in real-time.
Pricing: Pricing is not publicly available.
Freshdesk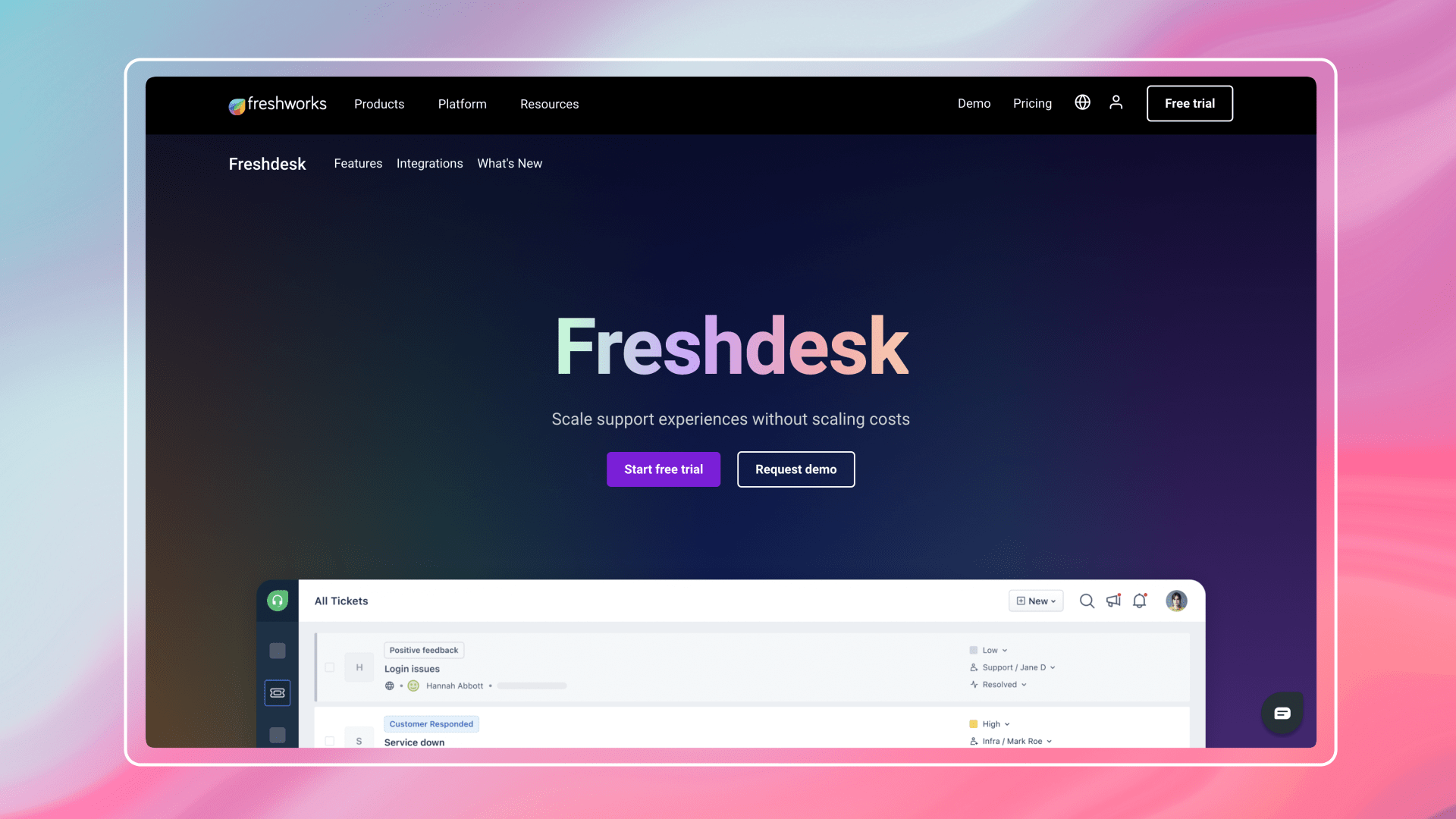 Freshdesk is a customer service platform that helps you to provide consistent and timely support to your customers. You can collaborate with the team to manage, prioritize, and resolve tickets quickly, as well as provide personalized service. With its AI-powered automation, you can improve productivity and efficiency at every stage, allowing you to give better outcomes.
Pricing: It offers both free and paid plans. The paid plan starts at Rs.999 per agent per month and can increase depending on your chosen plan.
Conclusion
Businesses have numerous AI solutions available to help them improve their customer support services. If you are the one who is looking to save time, cut costs, increase productivity, and provide excellent customer service, you can do so by using the tools mentioned above in the blog.
Remember to choose the best platform for your business and employ these tools to increase your efficiency and performance!