Olvy Feedback - Now in Beta 🎊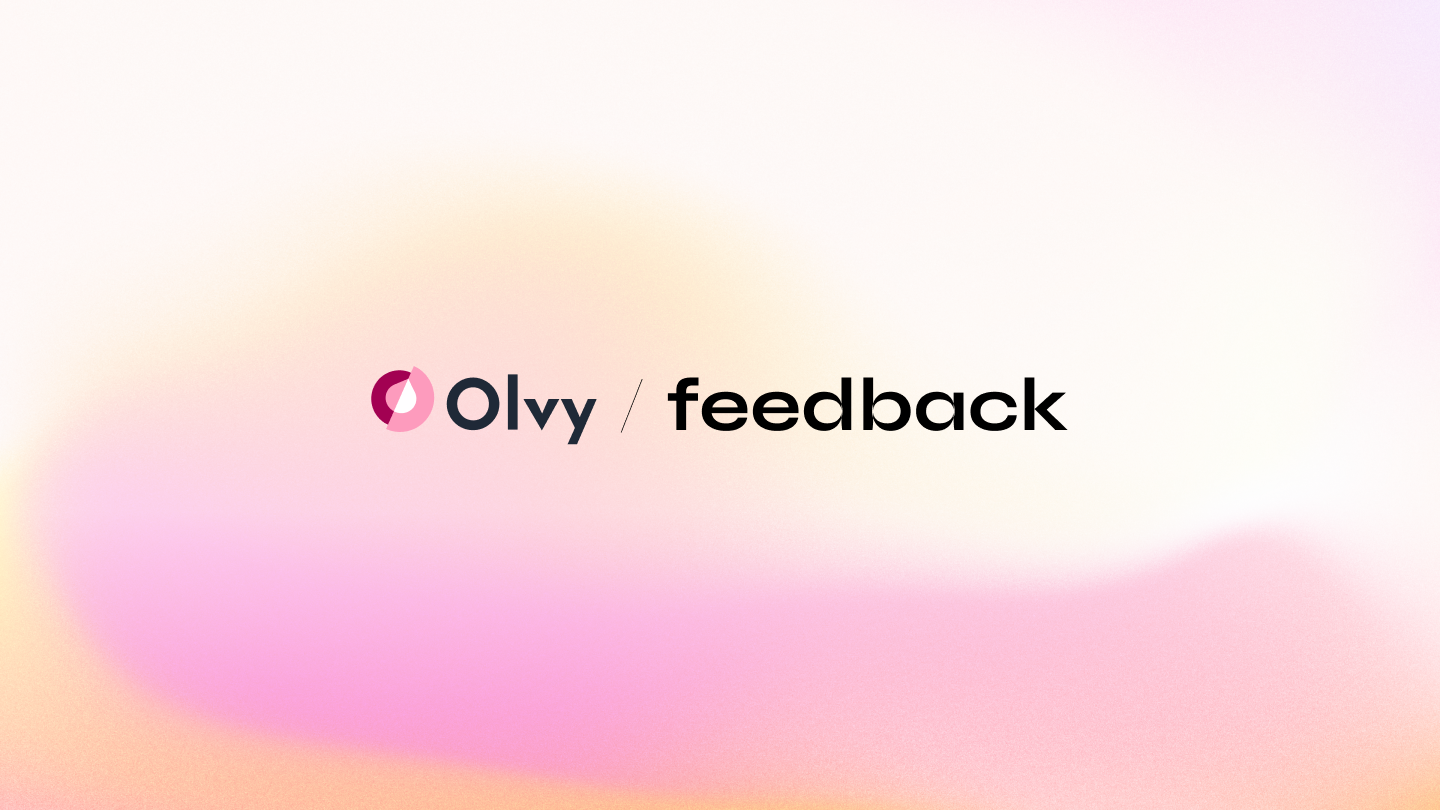 TL, DR; We're building something new. Olvy Feedback 🌟. Check us out on beta.olvy.co and join the waitlist.
First, a story
It was 2021, we had just launched our release notes product, became #1 Product of the Day on ProductHunt, got a ton of users and customers.
Little did everybody know, people already had access to the product since August 2020. We ran what we called "The Builders Program" where got a small set of early users, gave them access to our product, and received a lot of feedback.
During this time we shipped a lot of features, a lot of small and large improvements to existing ones, and received a lot of feature requests from these users.
Initially, things were easy. We got a few people on our Discord server where we set up private channels for every company and had a few groups of DMs on Twitter. That was about it.
Right after we launched the amount of feedback we received grew to more than our small team could handle. There were people asking and sharing things on Twitter, Discord, on our support chat, email, and a few random websites we didn't even know existed.
We thought there has to be a better way to manage these things and looked around, but the kind of product we wanted for ourselves didn't exist.
A few weeks later, one of our early customers reached out to us and told us they really liked the user feedback feature on their release notes but wanted a lot more from it. Their ideas were very similar to the problems we were facing.
💡
Codename Hades
What's the first thing you do when you're working on something new? Give it a codename 😬
We named the project Hades. Why? that's another story for another day.
It was a problem we could solve. So, we went back to the drawing board and set up a bunch of Zoom calls.
We talked to companies of all sizes, in different countries, all talking about the same problem, and all of them either had manual processes and humans doing a major part of the job or they had a tool they set up but nobody used.
I know what you're thinking. There has to be a better way to do things, right?
We thought so too. So we started doing what we do best, solve problems.
Introducing Olvy Feedback
Over the last few months, we've been working on a new product which we are very excited for you to try. We're glad to announce, starting today we will begin onboarding users to Olvy Feedback.
Here are a few reasons you should join the waitlist:
If you're overwhelmed with customer feedback and find it difficult to keep track of everything your users have asked for or said about your product.
If you think just usage numbers and dashboards don't tell the whole story, and you want to understand your users and pain points better.
If you miss out on keeping your users informed with all new things you're shipping.
If you want your community and your users to play a larger role in your product building process
In order to give everybody the great experience they deserve we are taking it slow, so we have a waitlist in place. Get on the waitlist at beta.olvy.co
FAQs
Who is it for?
We're building Olvy for other product companies like ours. If you're a SaaS or a Web3 company building in today's community-first world, we would love to work with you and supercharge your product team.
When will I get access?
We will be rolling out invites to people on the waitlist every week. We won't make you wait months before you can get your hands on the product.
How much does it cost?
Nothing in while we're in beta, and a very affordable price for the value we give after it. We will also have a free plan and trials like we currently do for our release notes product.
What happens to Olvy Release Notes?
It gets better. We're taking nothing away, and giving you a whole new faster experience and new design. So you will be able to continue to use release notes as you are and import all your existing releases right out of the gate.