How to write release notes?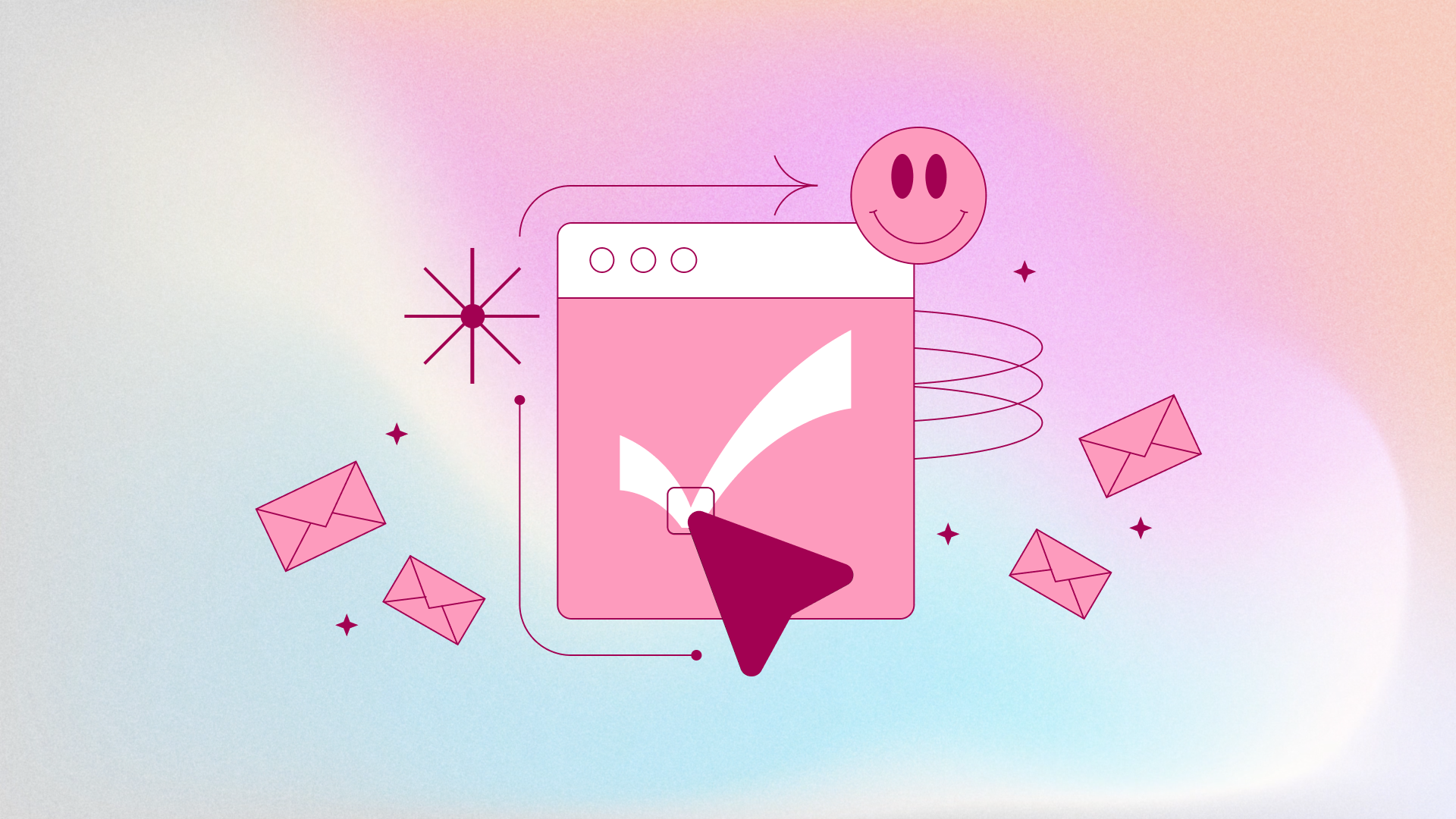 Only a few percent of customers consider release notes as an important document. Most of the customers don't pay attention to release notes as they seem to be more technical.
However, release notes are important for companies and even for customers as they will be on the same page with the company through release notes.
Adopting a user-centric approach for writing release notes can help companies to drive awareness about their product among users.
So, today we'll tell you how to write release notes that your customers or users will love to read.
---
But before that let's have a brief about what release notes are and what are its benefits.

Topics to be covered:

What are release notes?
Why are release notes important?
How to write release notes?
Tips to write release notes
Examples of release notes
The best tool to write release notes: Olvy

Let's get started.
---
What Are Release Notes?
Release notes (also known as changelogs) are a type of technical documentation that is used to inform users about the latest product or software updates.

Release notes are sent after any update is made to the software or product. These updates can be about new features, changes to existing features, new feature launches, known issues, and bug fixes.

Release notes have various benefits that we'll discuss in the next section.
---
Why are release notes important?
Release notes are important for companies as it makes customers more aware of their product and its functioning. Here are some other benefits of release notes that you should not overlook.

1. Set customer expectations
Release notes help in delivering great customer experiences that set customer expectations. Release notes reveal the truth about products by telling features and fixes. This way customers stay informed about the improvements of the product.

2. Close customers loop
Release notes are an excellent way to keep customers informed about bugs they've experienced and features they've desired. This shows customers that the company is genuinely listening to them and values their feedback.

3. Reliable informative source
Your product-related updates and information can be lost in a world of so much information. Having a dedicated release notes page for your product will feed reliable information to your customers. Customers can rely on that source of information whenever they require it.

4. Effective communication tool
Not all customers are connected with a high-level customer success manager. Here comes the role of release notes that inform all the customers about product changes. Release notes are more beneficial when the company scales and doesn't have direct communication with customers.

5. Showcase developments
Customers who have invested in your product will be curious to know the developments of your product. Those customers would be interested to know the area where you have been working for so long. Release notes are a great way to answer their questions and tell them the things that you have been improving or adding to your product.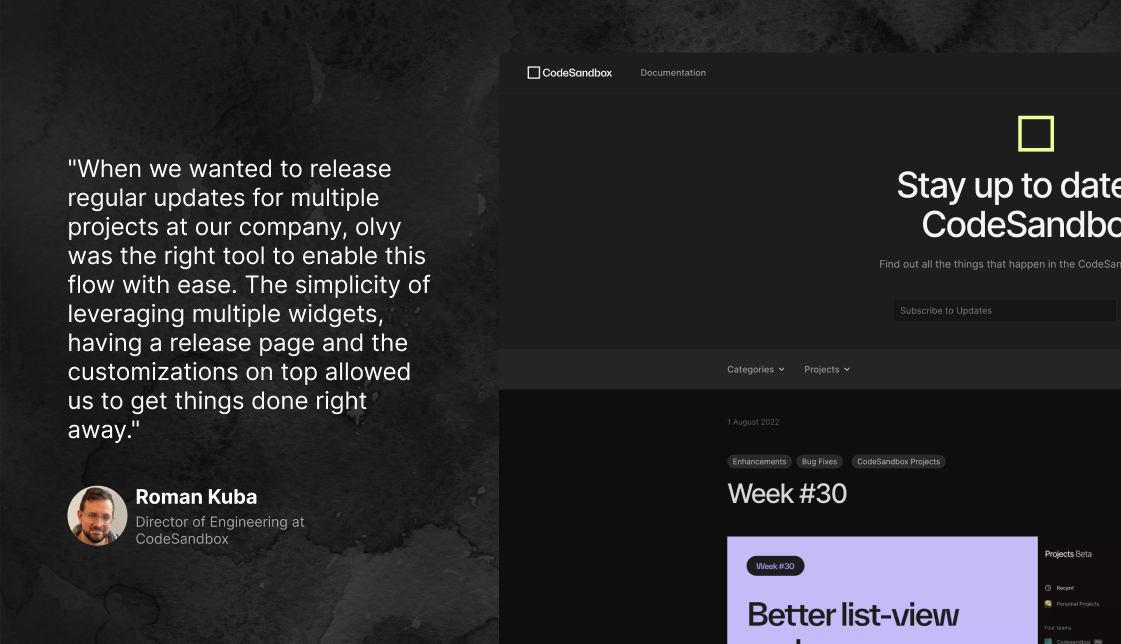 Olvy | #1 Changelog Tool
Keep your users updated with all the new things you are building using Olvy's beautiful changelog tool ✨
Try it out now →
---
How to write release notes?
After knowing the importance of release notes, it's time to know how to write release notes that will excite customers about the product update.

Step 1. Add title and product details
The first step is to give a name i.e., title to your release note. It can be the version number or a specific name.
Also, add your company and product name to the release note. Mention the product name that is updated so that customers don't get confused.

Step 2. Mention Credentials
Include information about the release version's credentials. What can they look forward to in the new release? What effect will it have on the existing product and its customers?

Step 3. Add the Schedule
Schedule your release and specify when the new version will be made accessible to everyone. If a beta version is planned, specify when it can be used and who will be able to take part in beta testing.

Step 4. Include NFI
NFI stands for new features, fixes, and improvements. Include all these things about your product in the release notes. Add images and videos for more clarity about the usages of those features. Mention bugs or issues that are fixed. Then describe the improvements in the context of the previous version.

Step 5. Include resources
Include resources such as manuals, videos, "how-to" guides, etc., to explain the use of new features and benefits of improvements and fixes.
---
Tips to write release notes
Release notes are beneficial in helping customers to adopt new updates by increasing visibility to these changes. So, here are some tips for you to increase the visibility of release notes among customers.

1. Concentrate on the customer's value.
Customers should be the focus of your release notes, not your company or product. Explain how the update you sent them will benefit them.

2. Avoid complicated language.
Avoid using technical jargon or complicated language whenever possible. Make your release note specific and accessible to a wider range of customers. Keep in mind the region your customers belong to and the language they speak.

3. Include visuals and additional information
Release notes are a summary of updates or changes made to the product. So, you should use visuals such as videos or images to explain updates and provide links to additional information such as blogs, videos, etc., to help them.

4. Group changes smartly
Make sure your customers don't need to dig deep into the huge text. Group your release notes into sections like 'New Features', 'Improvements', 'Bug Fixes', etc., so that your customers can focus on the topics that interest them most.

5. Use templates
Use a ready-made template for release notes as it will help you to be consistent about sending release notes and you won't miss out on necessary information.
---
Examples of release notes
To help you start with sending release notes, here are some software release notes examples that you can take inspiration from.
1. Slack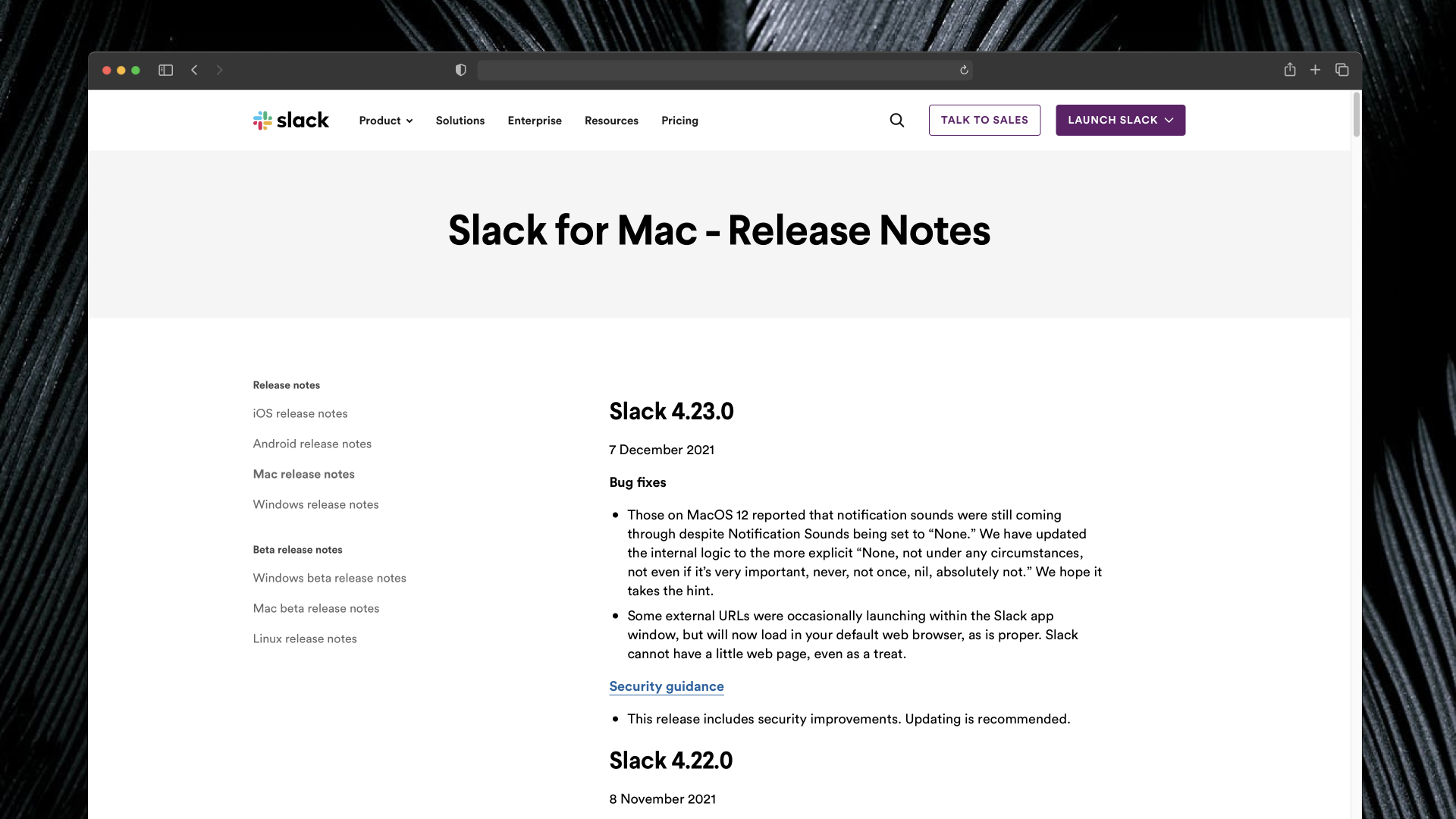 Slack's separate release notes page on their website is one of the best release notes examples. It has documented the product updates on this page chronologically
2. Pitch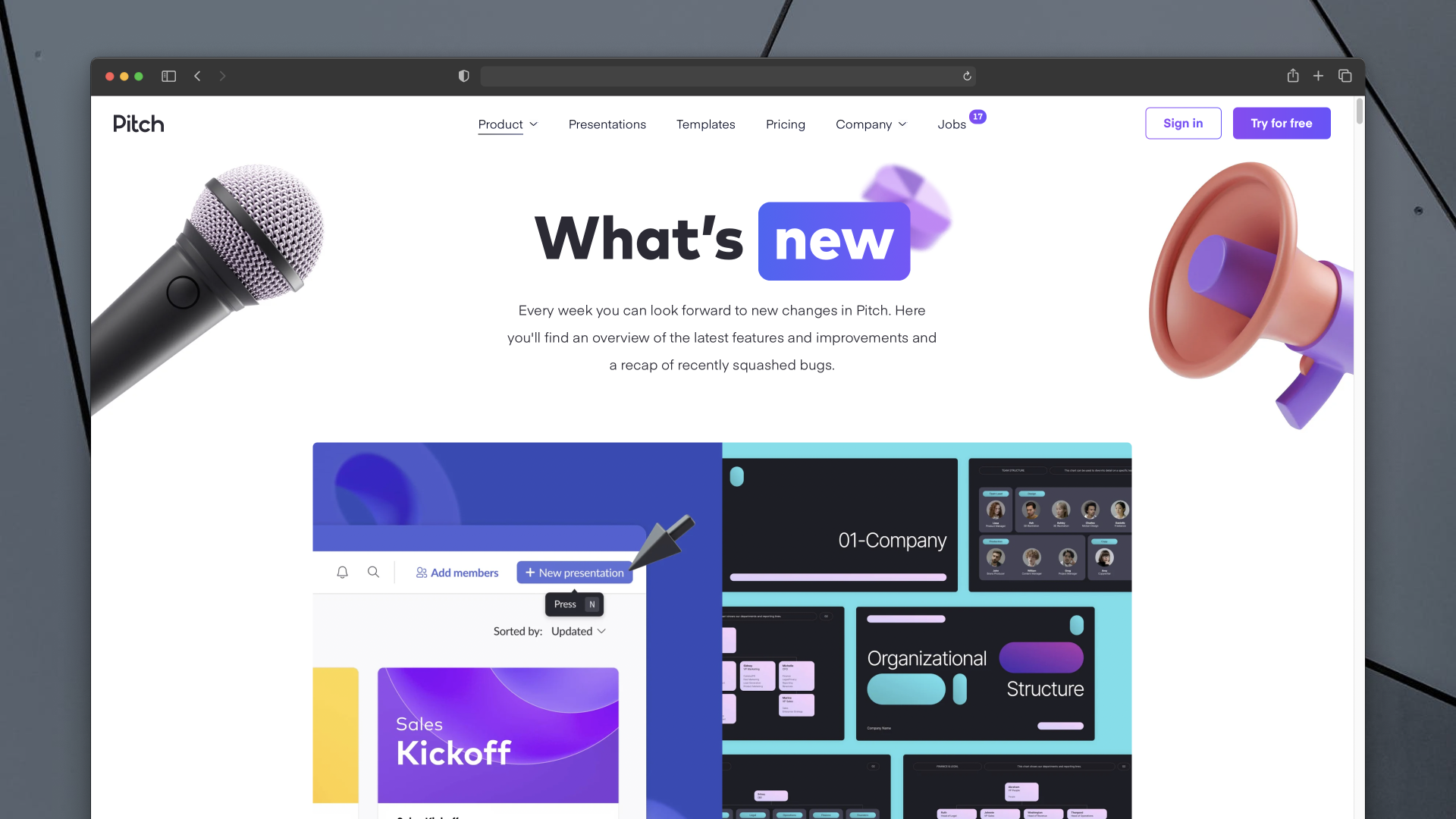 Pitch is a great software release notes example. It has a separate page on their site naming "what's new" where all the changes in the software are listed in sequence.
3. Qualdesk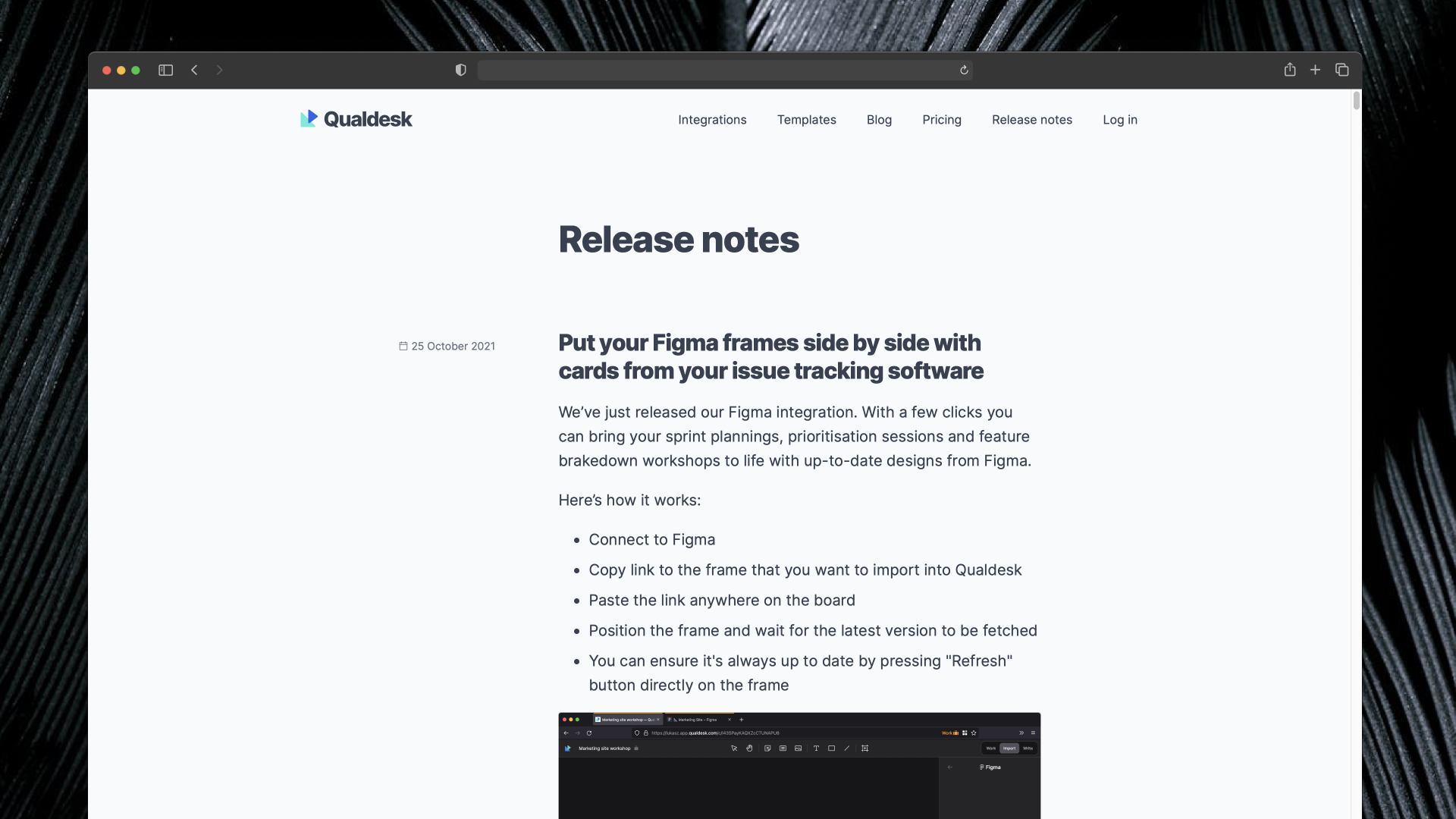 Qualdesk is another software release notes example. It also has an individual release notes page that you can take inspiration from for your product.
4. Medium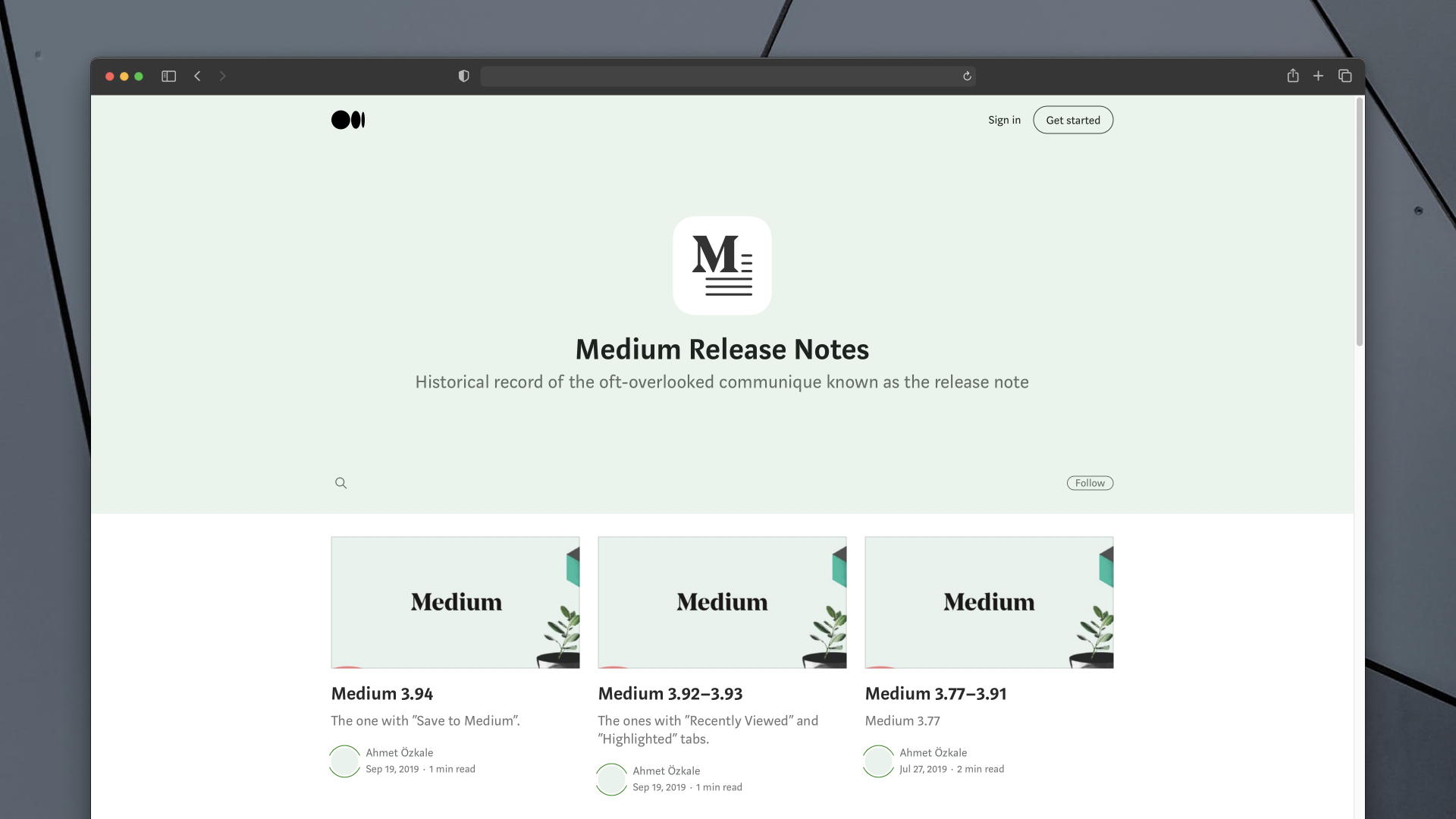 At last, here is the release notes example of Medium where people post blogs. So, the platform also uses blogs to inform customers or users about the changes made in the product.
---
The best tool to write release notes is Olvy
Writing and sending release notes might seem daunting in the beginning as it is a lengthy process and includes technical jargon.

The good news for you is that you can use tools such as Olvy to write release notes for your customers.

Olvy is a release notes tool that enables companies to maintain release notes on their website and increase visibility by sending interactive release notes. It also helps companies send updates to customers via email.

Using olvy as a publishing tool for release notes will help you to send release notes quickly whenever you wish to. Its advanced features generate release notes for various mediums such as emails, websites, slack workspaces, widgets, etc.

It helps you to keep all the release notes, product roadmaps, feedback, etc., in one place. If you want to smoothen the process of sending release notes, sign up to olvy and check out how its features can benefit you.
---
Final words
Don't overlook how hard your team works on adding every feature. The release notes are your opportunity to show off the results of your efforts. Effective use of product release notes will help you engage users, develop interest around your entire product, and reach out to new customers. So, don't let this opportunity go.