8 Top Product Management Memes Pages to Follow on Instagram in 2023
Product management memes have become quite popular on social media platforms like Twitter, Facebook, and Instagram. We've compiled some hilarious ones from Instagram to help you stay up to date with what people think about product managers.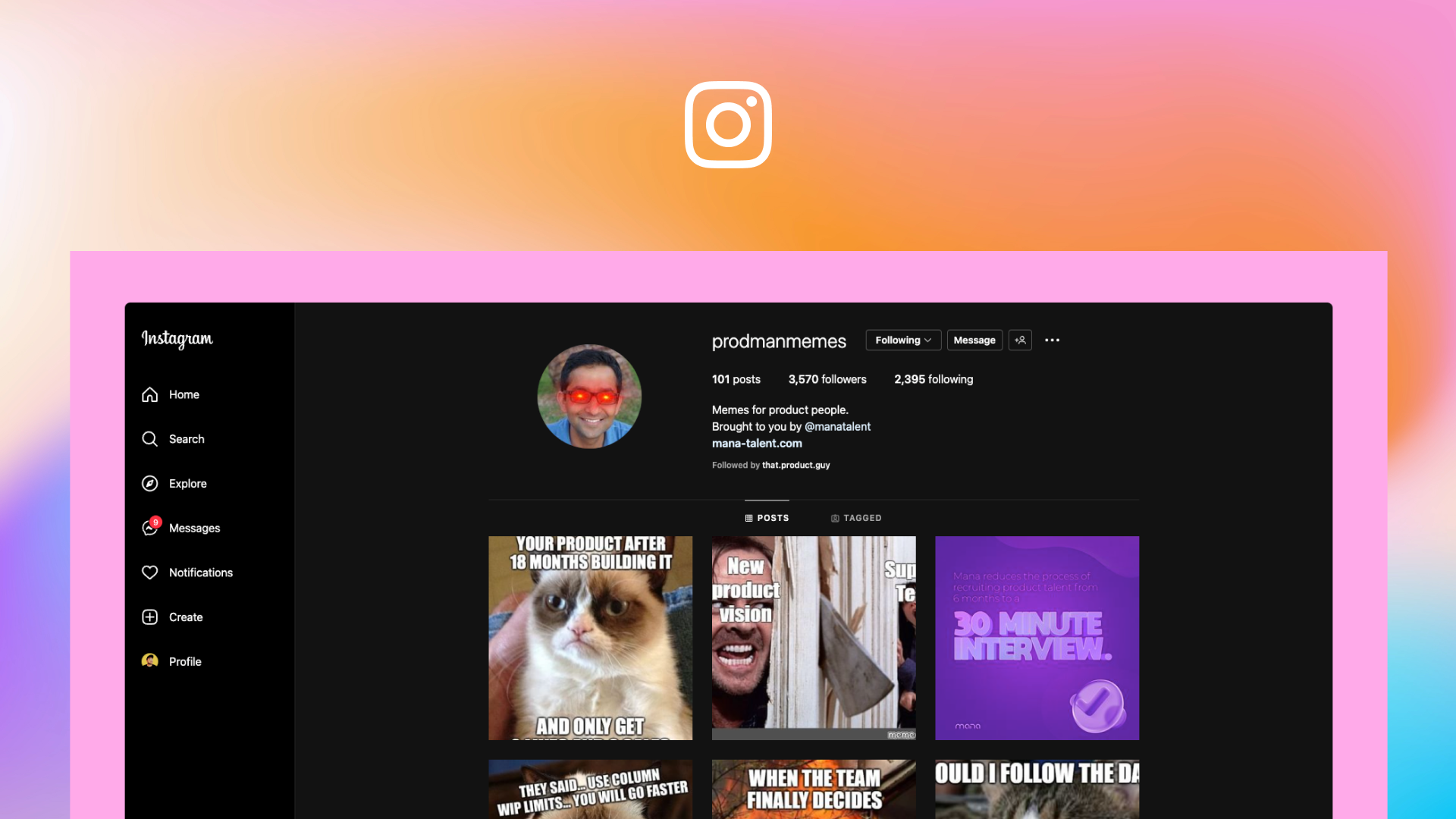 Did you ever receive an email from someone who was asking what are some Product management memes on Instagram?
It seems that there are several memes out there that depict the daily life of a PM or Product Manager. These memes come in various forms such as images, gifs, cartoons, and text. The purpose of these memes varies, ranging from entertainment, humor, satire, or even political commentary. Some are funny, some are serious. But regardless of their intent, they are always entertaining and interesting to share.
Here are some of the top memes pages to follow on Instagram that we dig from the Internet
Table of Content
A classic meme page that talks/depicts product manager insider jokes to the point they are amongst the best product management meme pages to look for.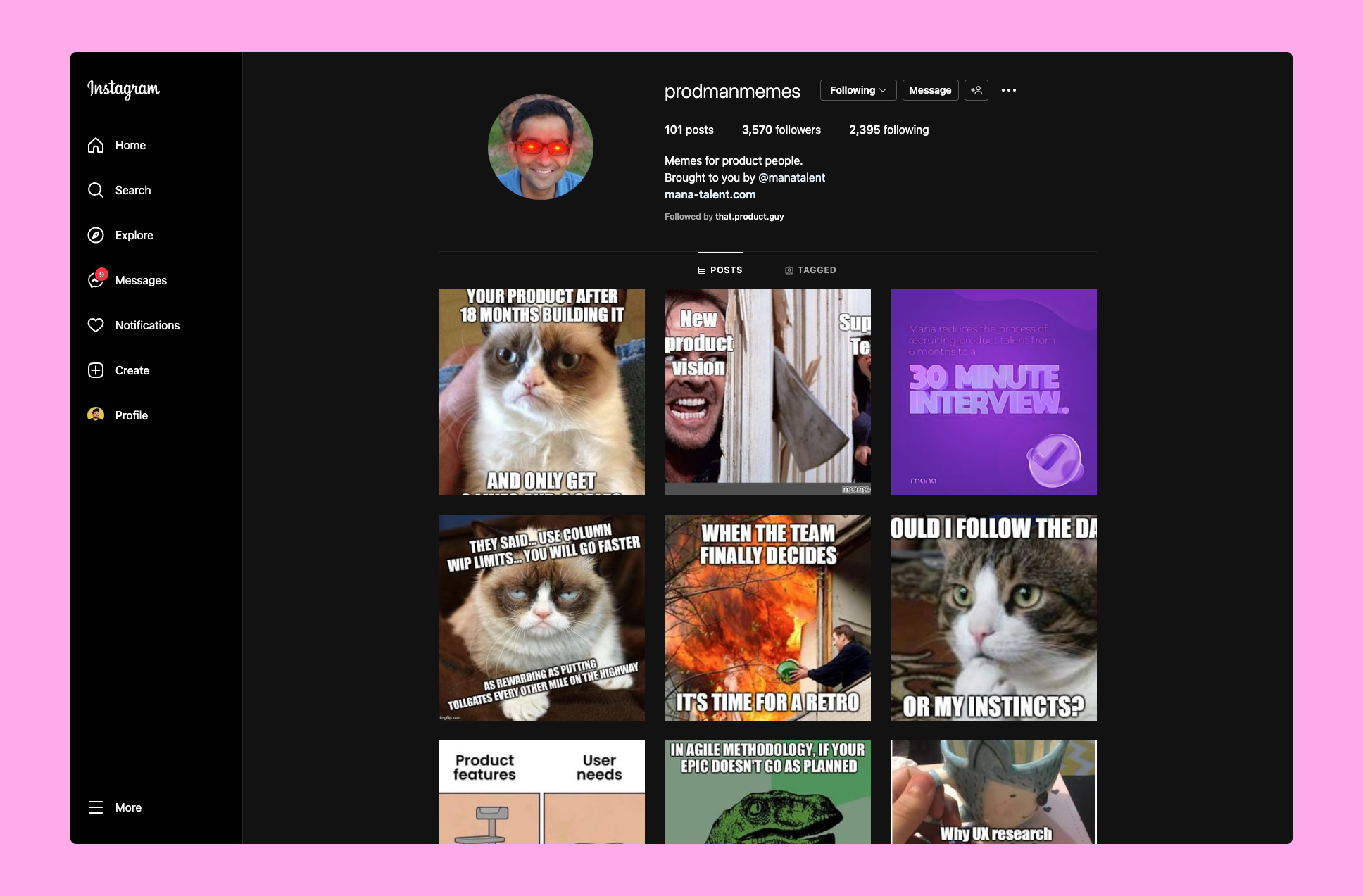 Talks about some of the latest things that are happening around the product world and brings out a funny take on them using memes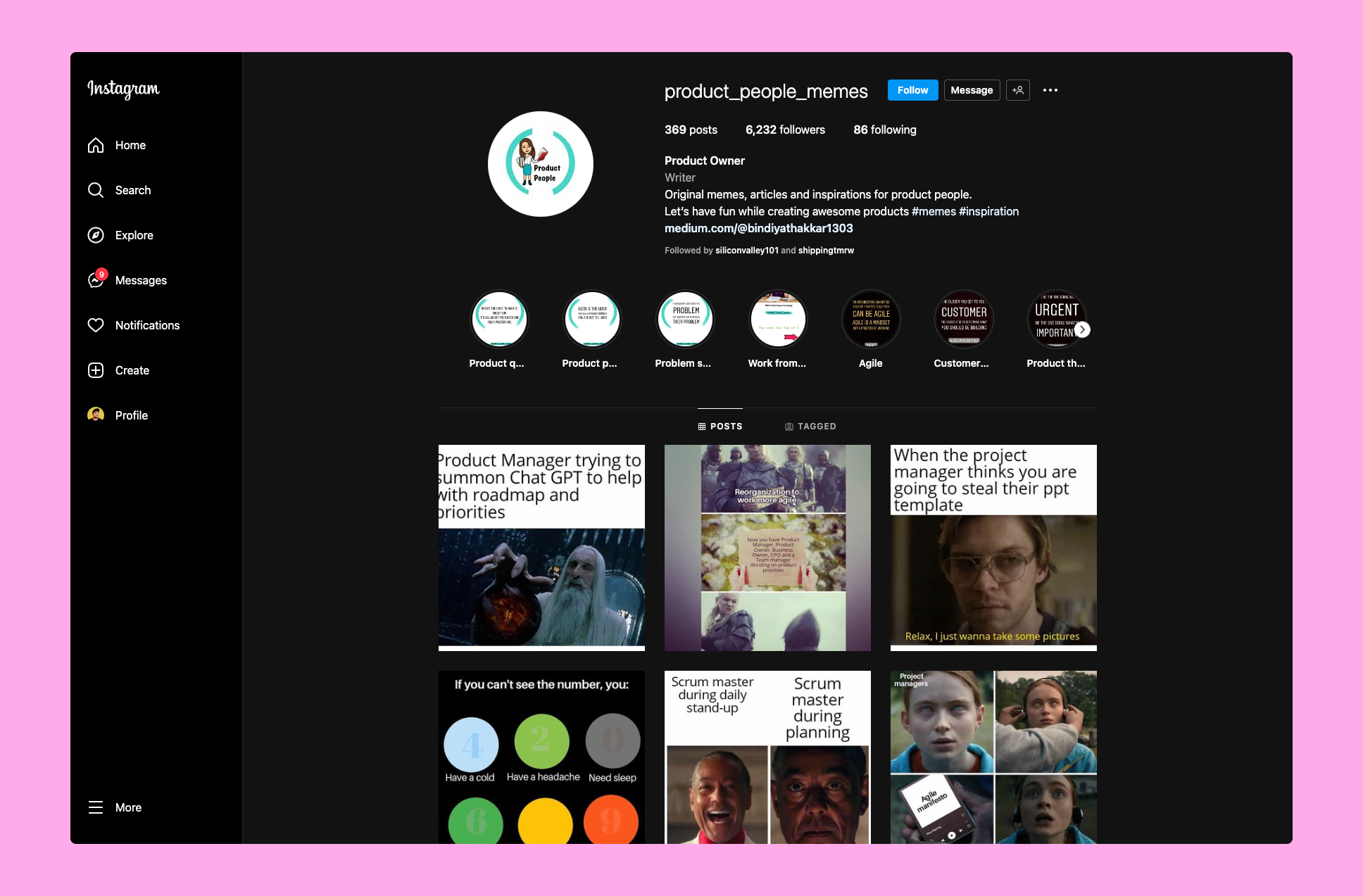 As the name suggests the page talks about some of the early-stage struggles of being a product manager and how they are navigating through the crazy world of tech, business, and deadlines.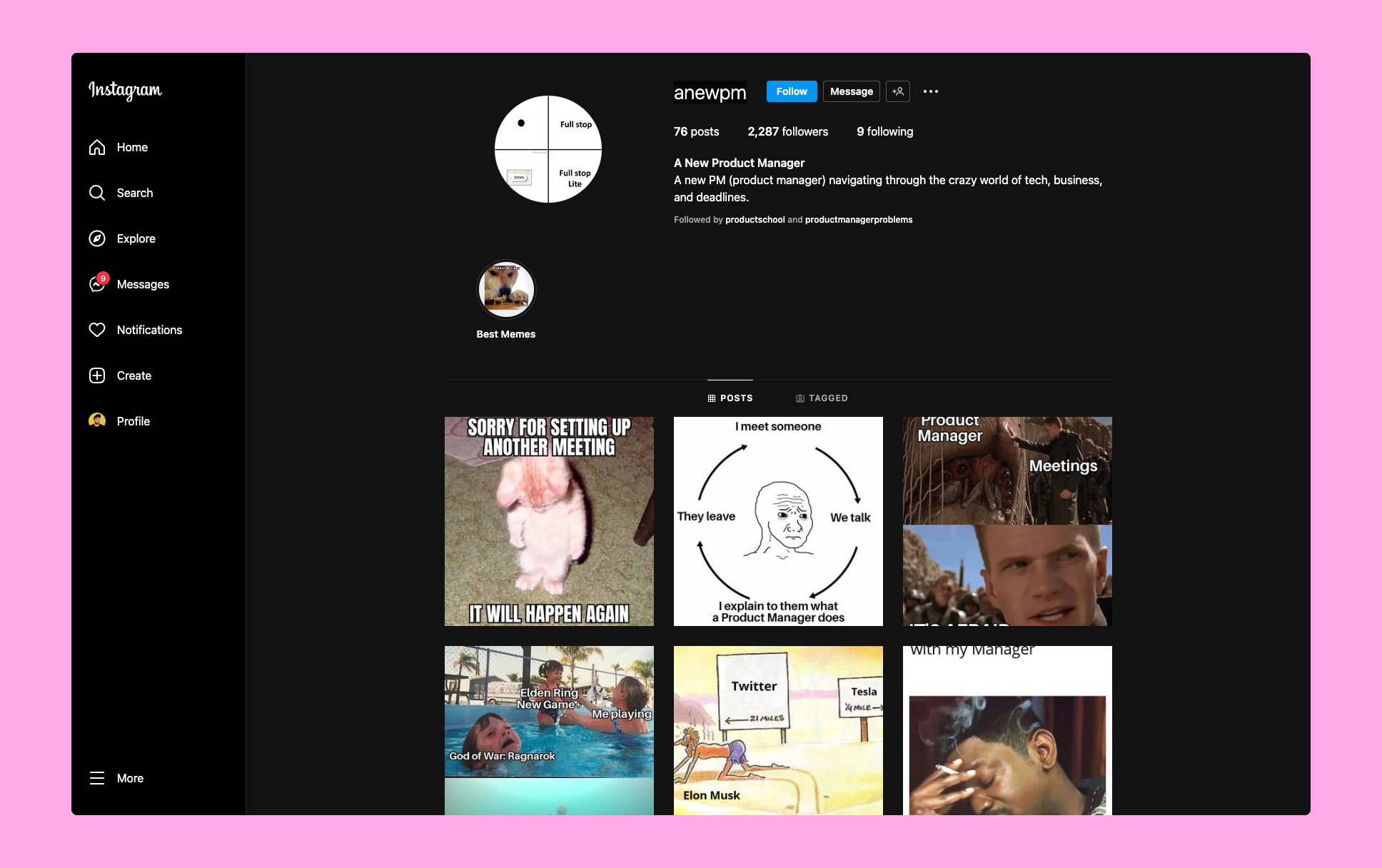 This page captures the interesting and tough life of Product Managers in the most hilarious way possible, sometimes the stories are so relatable, that if you are a Product Manager you might quitely start smiling looking at the page, and thinking about your job twice.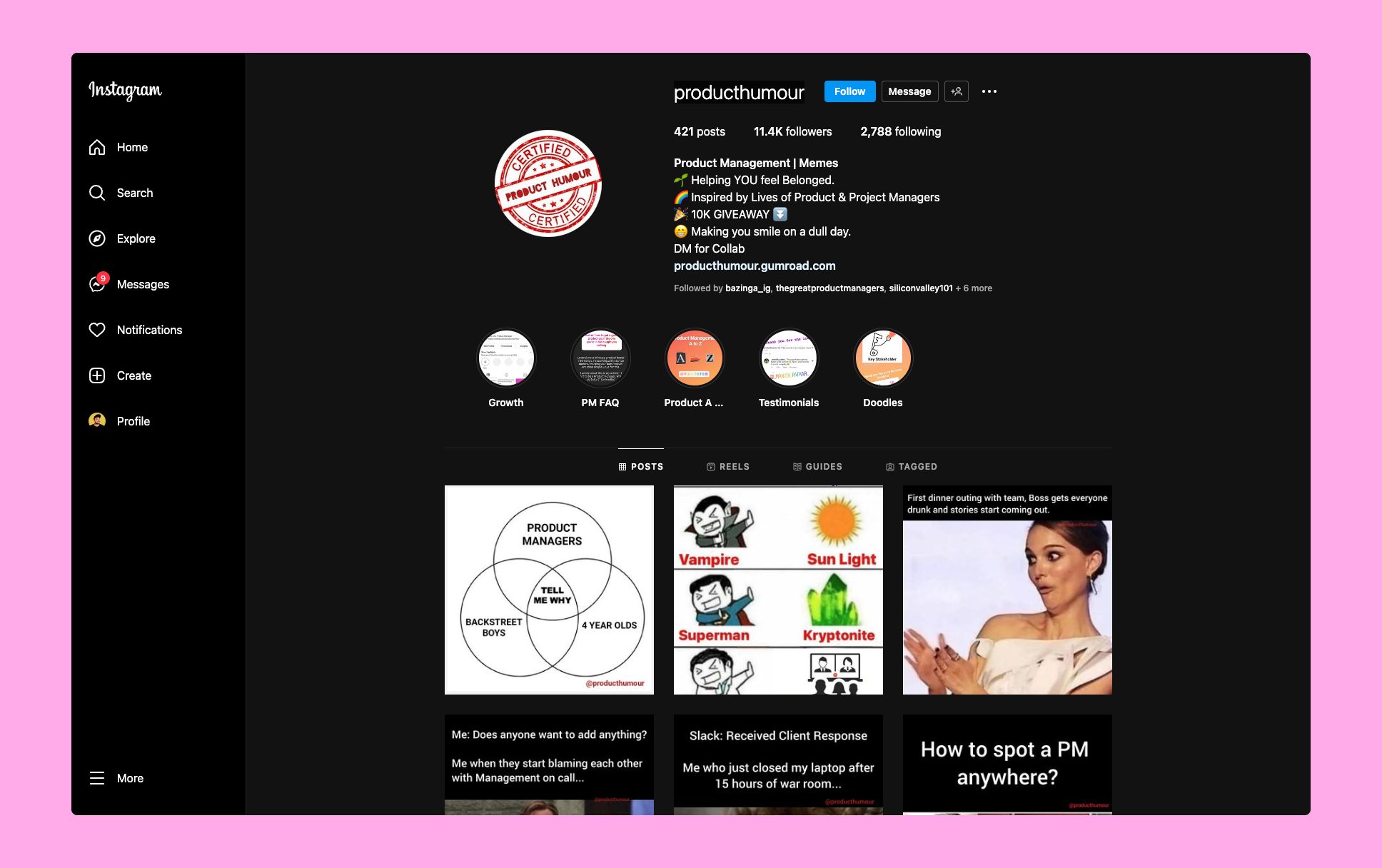 If you are reading the name of this page and in your head, it's already clear what the name means, then my friend let me tell you it does get wild in here 🔥
The page talks about the daily life of a product manager and also asks you to think
Are you managing the product or is the product managing you??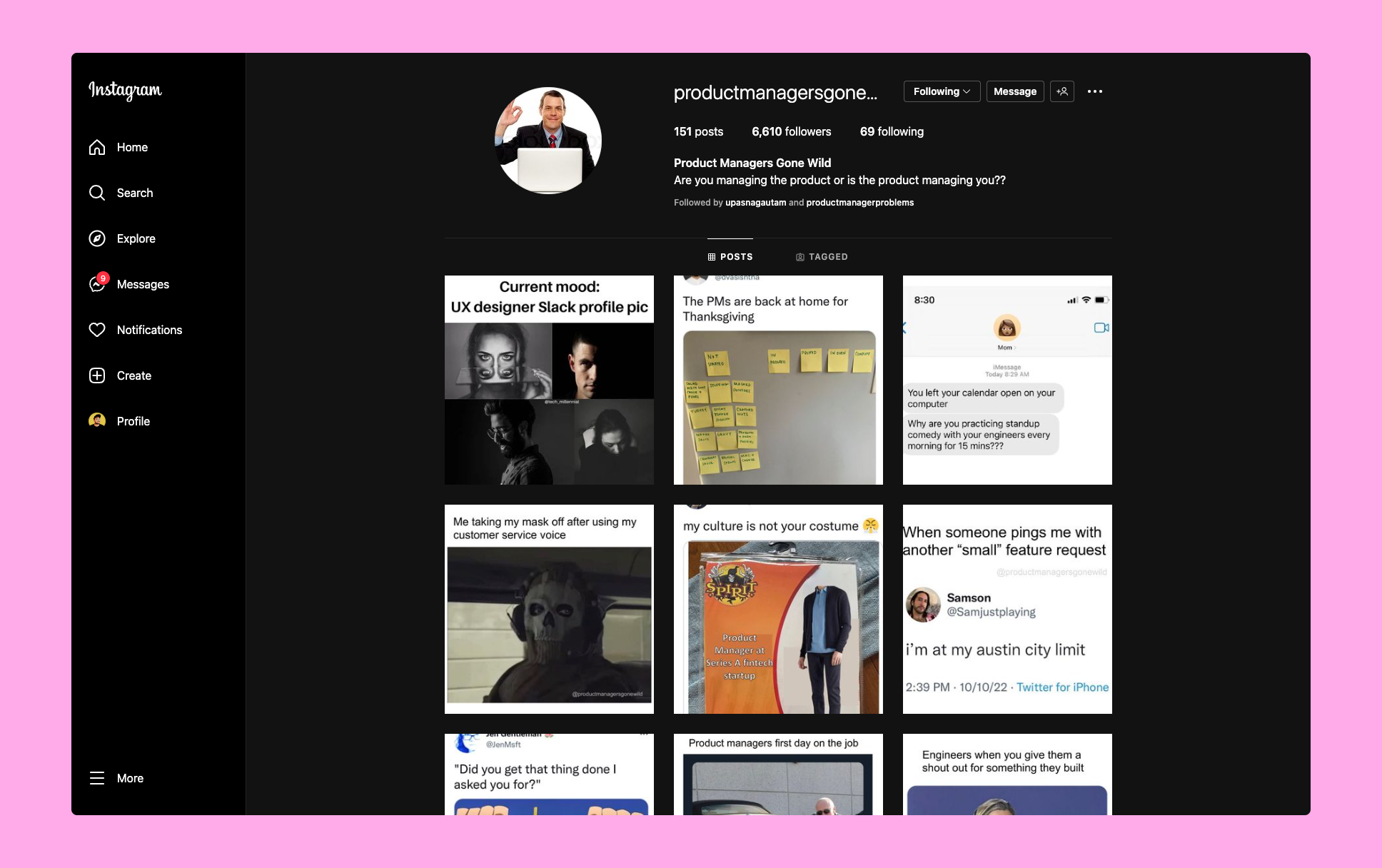 Yea we know, everything is shipping tomorrow also the reason why CSMs and Sales folks hate you. Shipping tomorrow is a fun Instagram page that tells short stories of Product Managers in the form of Comics.
They are fun founded by 2 Product Managers based out of India. Also, we did interview one of them on our sister site ProductHooman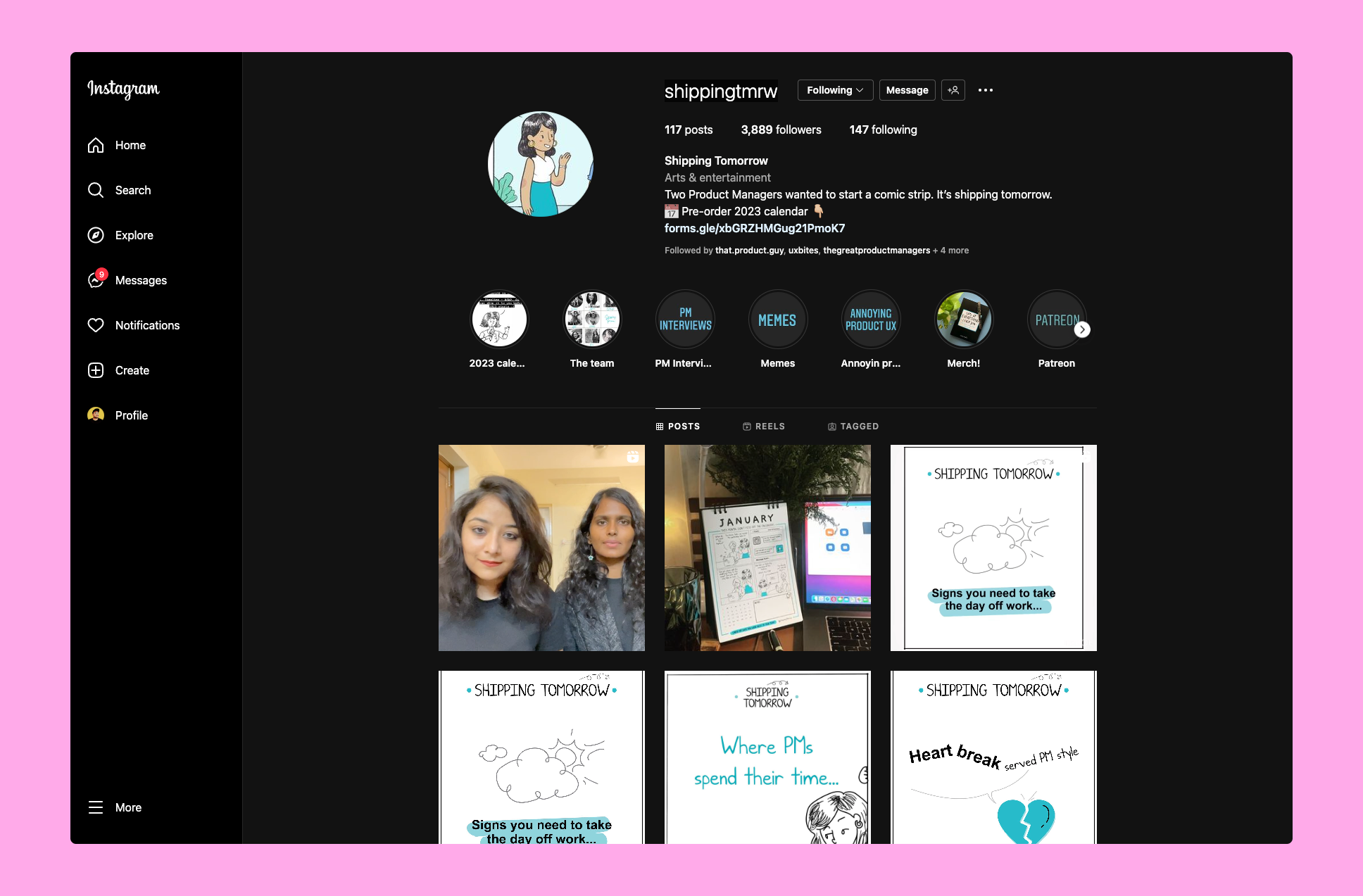 Although we do need to do a separate blog on the Designers meme page we did add this one page that partially talks about the collaboration between designers and product managers.
All I can say is hit that follow button to never miss an opportunity to question your design decisions (pun intended)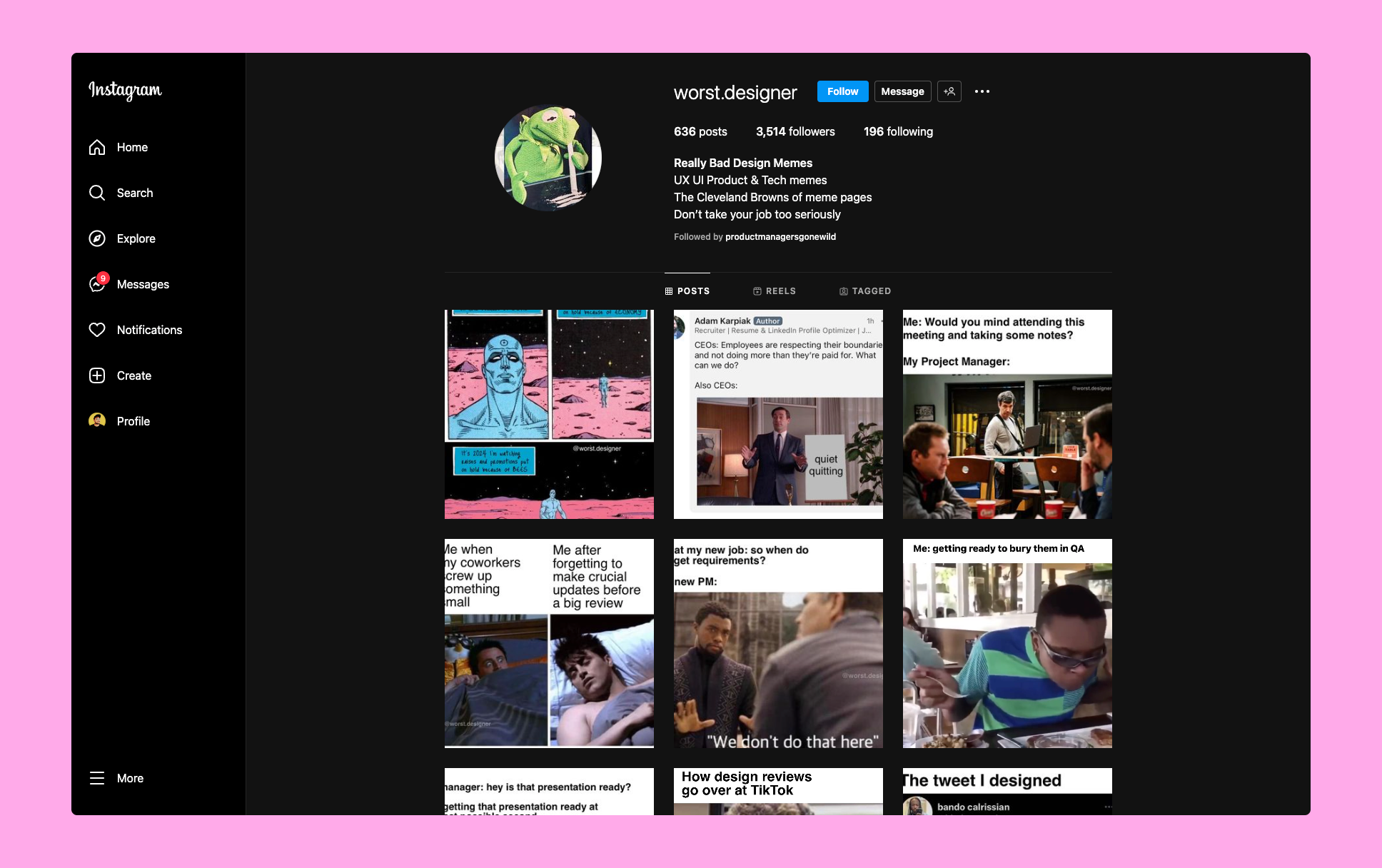 We are in 2023, and who the hell sees posts on Instagram they are now built for reels. And one of the best funny product management content on reels which is also funny, you really need to look at tldv.io Instagram page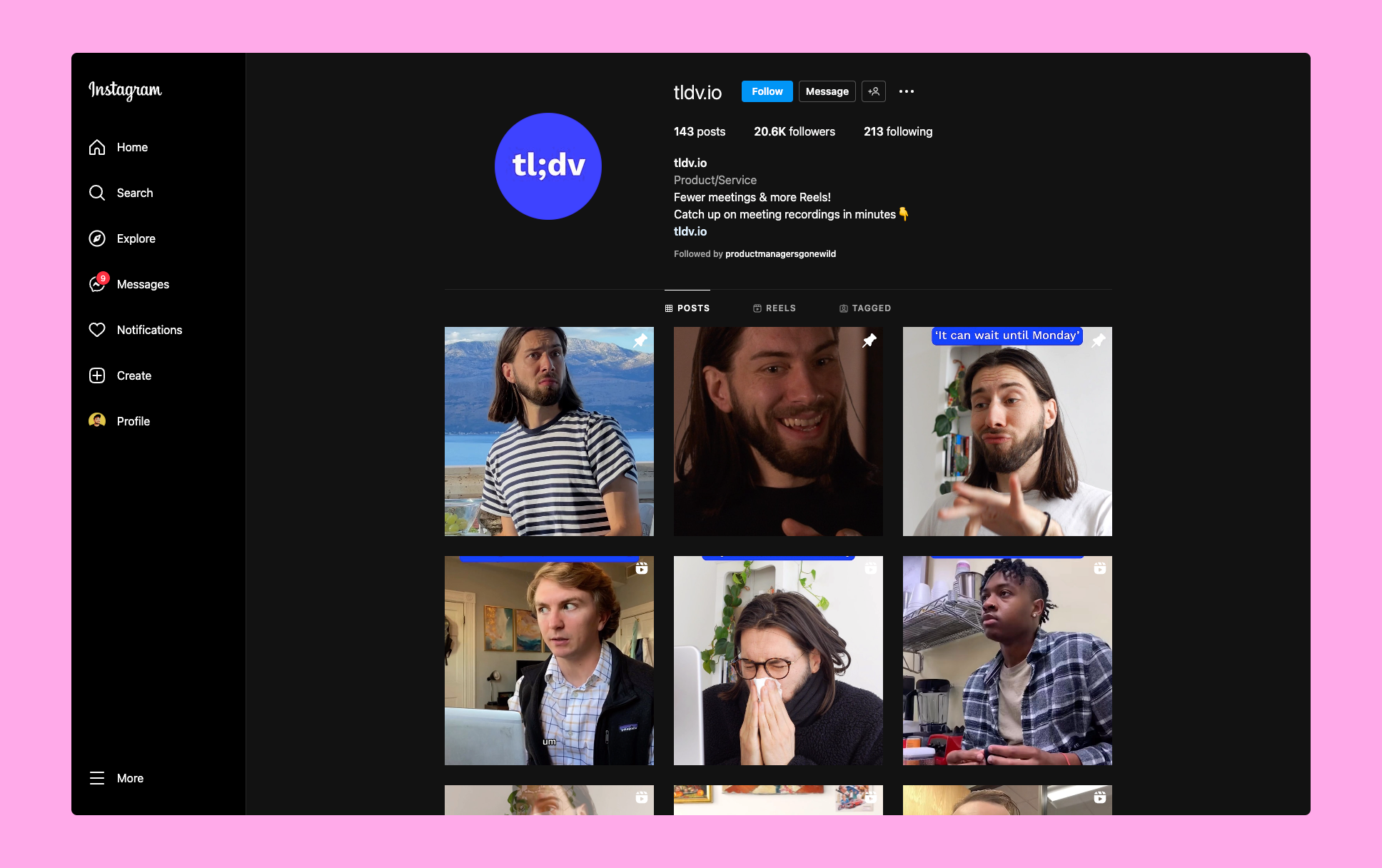 All right this is it for this time, if you like the post make sure to share it with your Product Management Teams, or your PM Friends.
Did you share it yet no? go go go ahead and share it.
Come on it's God's work to put a smile on someone's face, be a damn god :)