Looking for a changelog tool to easily keep your users in the loop? If yes, then you landed at the perfect spot.
A changelog tool helps your organization stay connected to your users by keeping them notified about the changes and updates that happen in your product. Changelogs are equally important for your internal team so that they can stay updated about vital changes.
What Is a Changelog Tool?
A product changelog tool is a software/widget which stores all minor and major changes done in an application or project. Here's a sample changelog tool for one of our clients.
Changelog tools are generally the communication bridge between your Company and your end users. It's a must-have tool as it helps your current and future customers understand what all changes and development are happening with the product. It also helps you as a Product Owner/Manager to automatically notify users who have requested certain features.
Why Is It Important to Have a Changelog?
There are several reasons why having a changelog is essential, with the main one being announcements of product updates.
In a time where tools are frequently evolving and changing for the better, it's crucial to have a record of every change being made so that users can comprehend what was changed and why it occurred. An up-to-date changelog also signifies an active product whose team is constantly striving to construct a superior product.
Here's why you should have a changelog:
Build Trust: Most users will consider using a regularly updated product vs. one which doesn't get many updates, using a changelog you can easily show how often your product gets updated. It shows the user that your product is regularly updated and maintained.
Transparency: The easiest way to be transparent with all your updates is by having a "Public Changelog", this helps your users quickly see what changes are happening, and their impact.
Keep Users in Loop: Some changelog tools like Olvy have a feature of user notification, using this you can easily notify your users and ensure they stay updated even if they haven't checked your changelog yet.
Get Feedback: Every update to your push will be liked by some and disliked by some, and it's vital to hear from both groups. Changelog tools like Olvy provide you an option to get user feedback in form of comments and ratings, so you can easily understand the user's sentiment post the update.
How to Write Release Notes?
As a product manager, the most essential document you're going to write is the release notes. These are a document that describes the new features of the product.
Writing release notes are pretty easy if you follow the tips mentioned below:
Write a clear, concise explanation of what's changing.
Include the reason behind the change.
Explain how to use the new feature.
Avoid technical jargon unless it's absolutely necessary.
Best Changelog Tools to Consider
Here's an elaborate list of the best changelog tools to announce your product updates, and releases to your team and users.
1. Olvy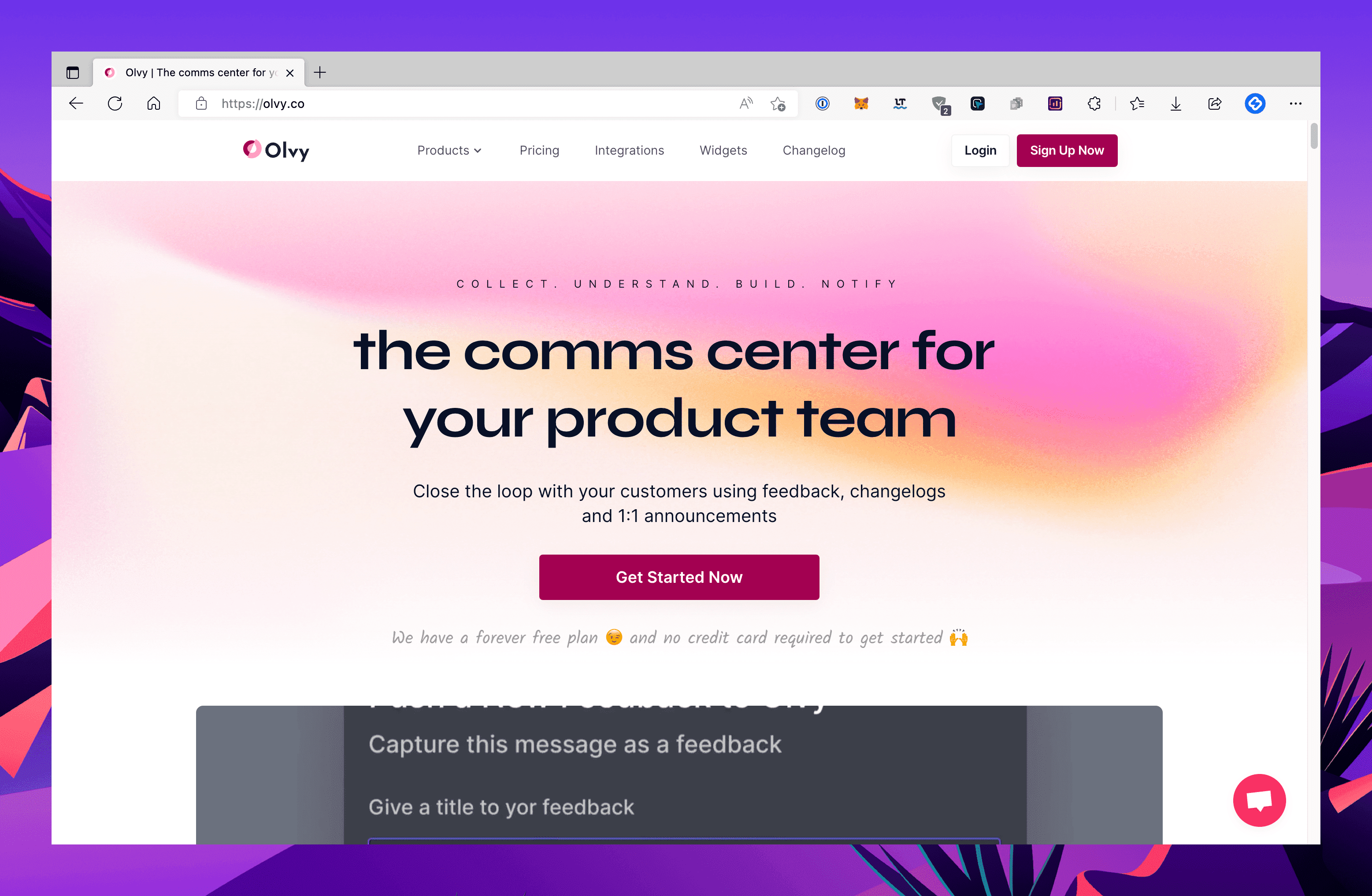 Olvy is a cool product feedback management tool that comes with a beautiful and functional changelog tool. Using it, you can easily create your own changelog for FREE and start adding release notes instantly.
You also get access to SEO settings with Olvy so your changelog tool can start popping on Google and act as a lead generation tool. Isn't it super cool already?
If you would like to have an aesthetic, functional, and super customizable changelog tool, the Olvy is the one for you.
Features of Olvy's Changelog Tool:
Custom domain support
White-label option, remove "powered by Olvy" with ease
Emoji reactions
Collect feedback for releases
Email notifications to all users
Announce releases on Twitter (*coming soon)
As said, in the beginning, Olvy is more than a changelog tool. It's a product feedback management tool. Hence, it comes with numerous additional features too. Here are some of them:
Feedback Widget: An independent no-code feedback widget that you can implement anywhere to collect feedback with zero hassle.
Feedback Analysis: Apart from just collecting feedback, Olvy can actually process them to find the user sentiment, most used keywords, and much more. Removes the hassle of reading all feedback from you.
Tracked Users: When dealing with feedback, it is vital to keep a track of all the ones who provided the input. Olvy can easily keep a track of it and use this to easily notify the user when the feedback was implemented.
1:1 Notification: This is one feature we are super proud of, with Olvy you can send notifications to any particular user who provided feedback. Not just that, Olvy can directly answer to sources like Twitter or Crisp, so the users get the response where they shared their feedback.
I'll keep writing about our features, and you'll keep reading, but you know what's the best way? It's to actually try out Olvy, signup now.
2. GitHub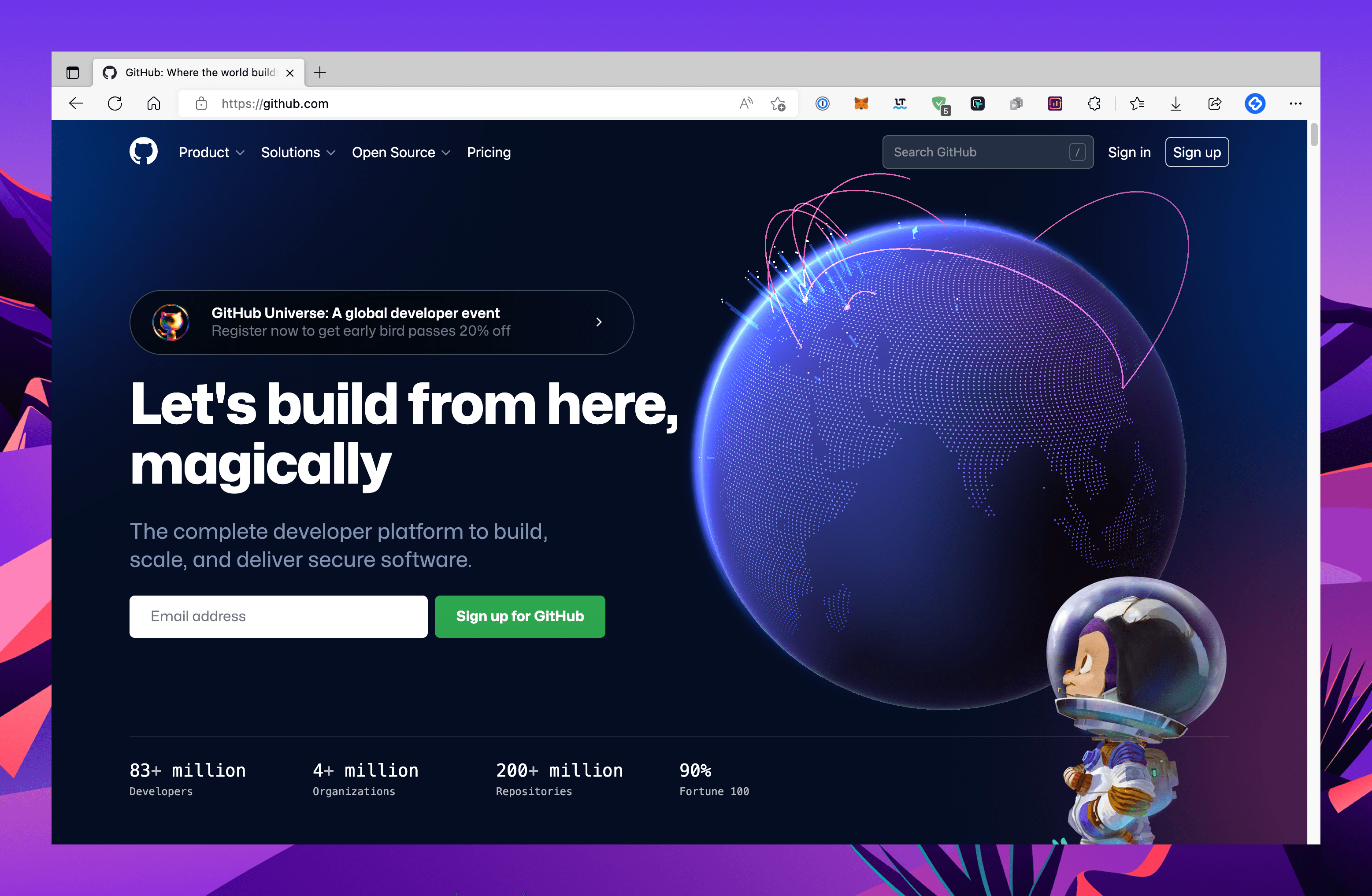 We all know GitHub as a popular code hosting and version control tool, but it does come with a changelog feature too.
Though it's a completely free changelog tool, it lacks many basic features of a changelog tool. It has no support for images and no option to notify all your users.
The only good thing about this is that it can automatically generate release notes from commit messages. It's recommended only if you need an internal changelog for your development team, else you should stick to a proper changelog tool like Olvy.
3. Notion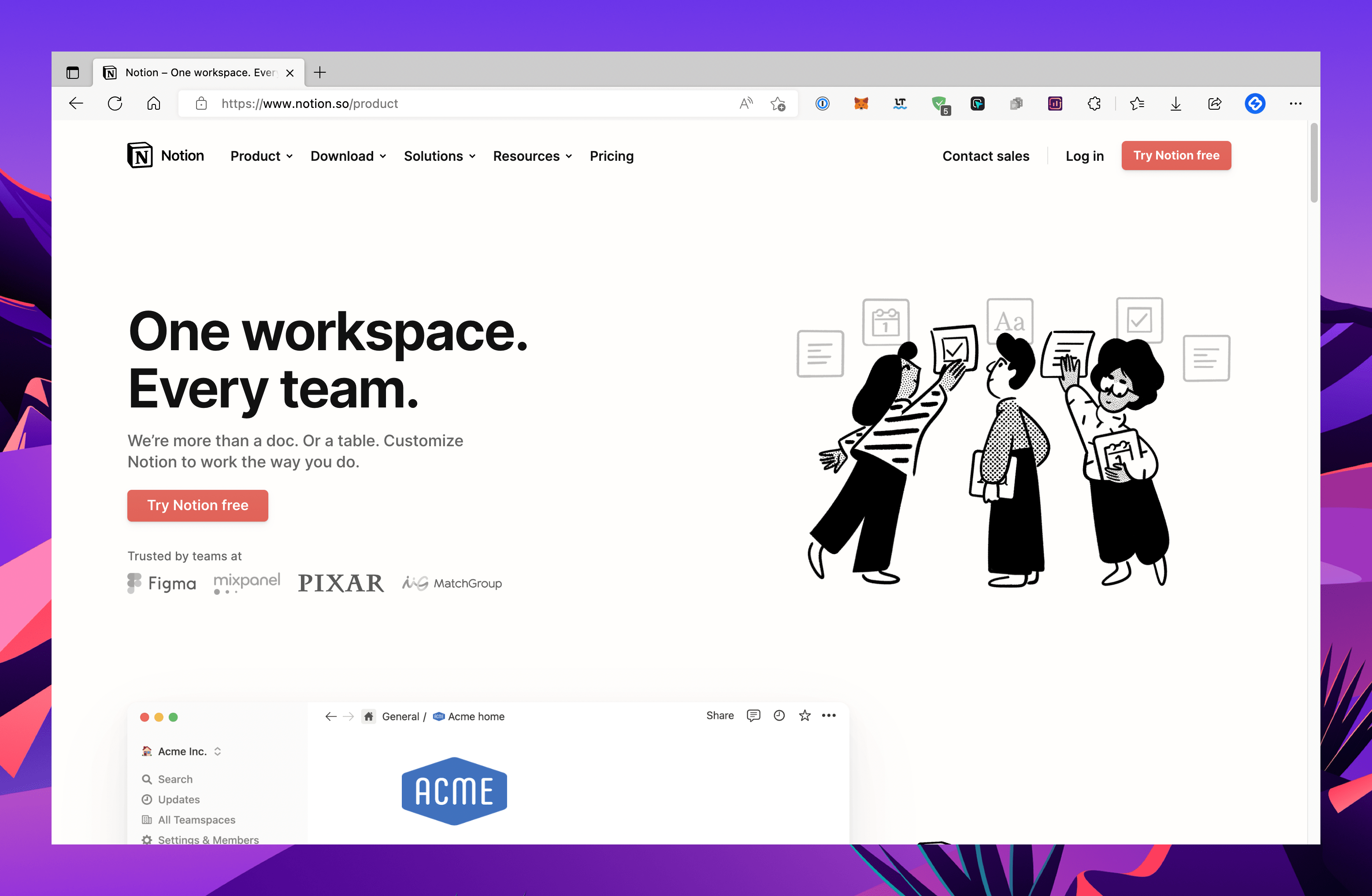 Notion is a popular multipurpose note-taking tool that can be repurposed to be used as a changelog tool (some companies did use it as a changelog tool, but eventually switched as they grew).
At first, Notion looks like a great tool to write your release notes, but you'll soon be greeted with numerous cons.
Though Notion has a great editor for your release notes, the lack of a custom domain and the ability to notify users is a bummer. Furthermore, their public pages are pretty slow to load and can easily frustrate your users.
Notion is a great collaborative note-taking tool but not the best for your release notes, it's better to stick with dedicated changelog tools.
4. Headway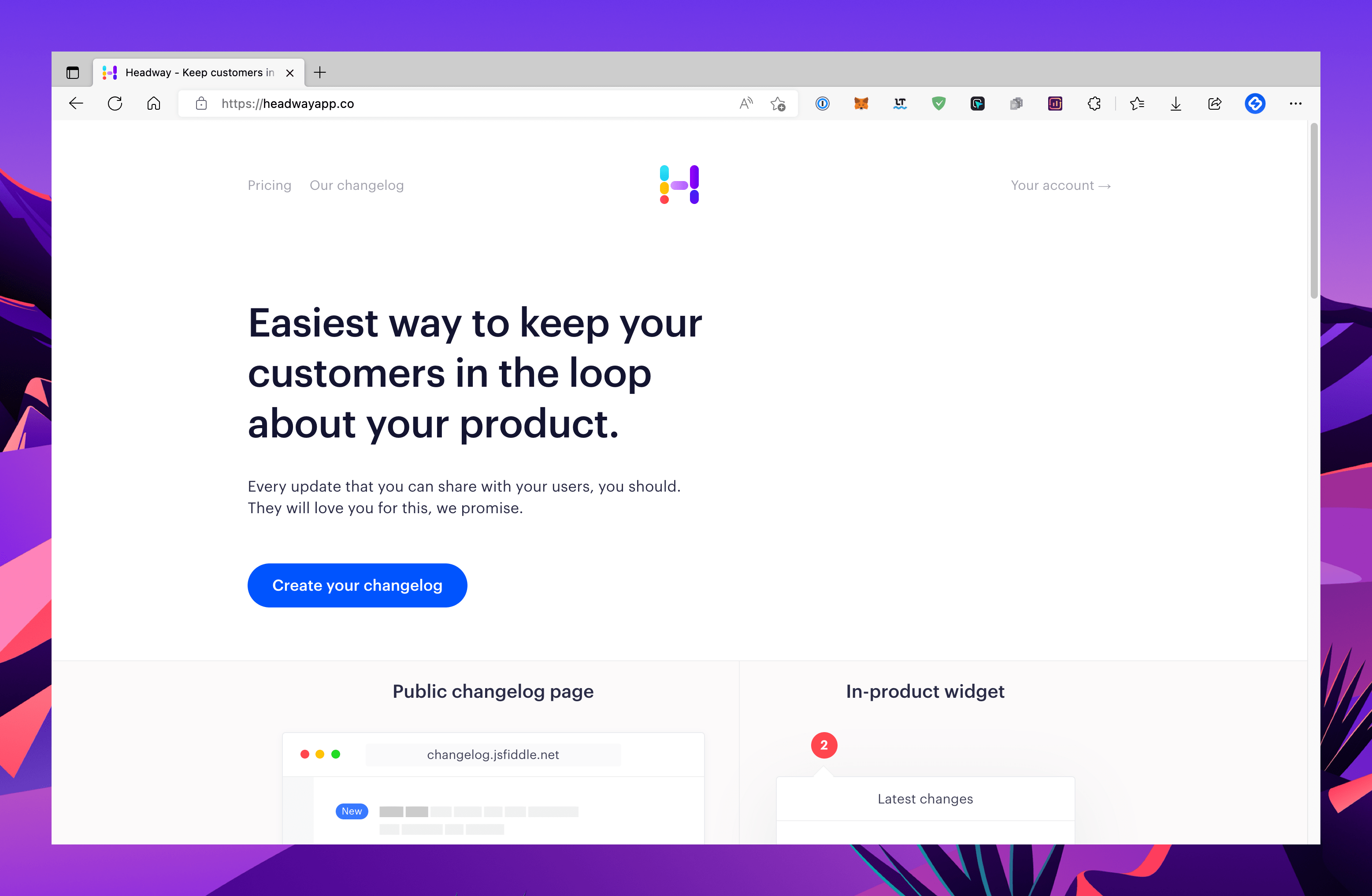 Headway, launched in 2016, and it was great when it started. It also got a ton of traction due to its generous free tier. It was all fine until 2020, but then it stopped getting any updates.
Furthermore, it has all the basic features right but lacks some advanced yet super important features.
The ability to notify all users and support for custom CSS/JS is absent, which makes it less useful in most cases. Moreover, you'll want to stick to the ones that are regularly updated.
If you want to see a detailed comparison with Olvy you can jump to our Headway comparison page.
5. Beamer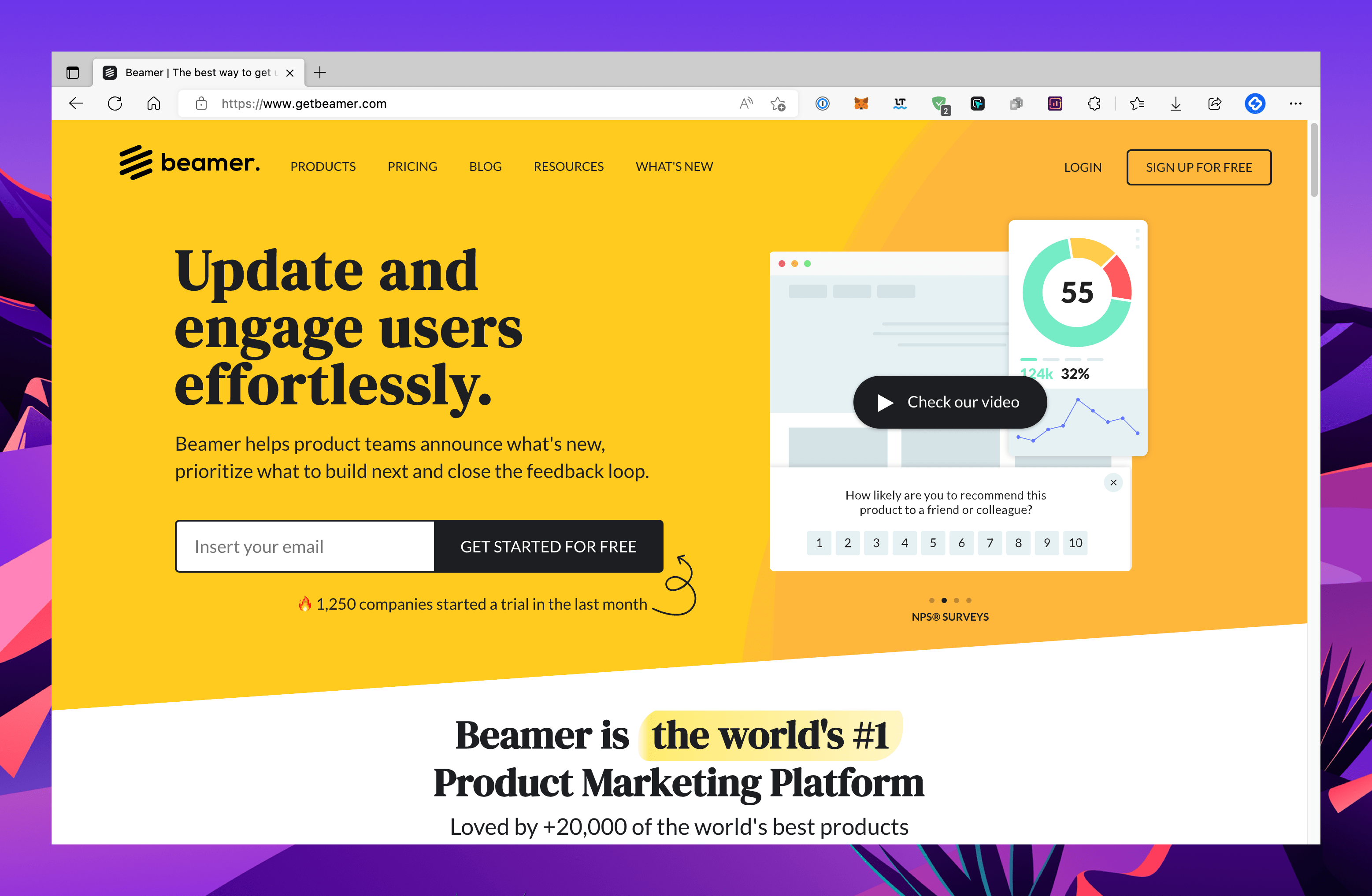 Beamer is yet another changelog tool with all the bells and whistles but again lacks the basics. While it is a great tool to start your release note, it's only good for a small set of audience.
Cons of Beamer
It's $99/mo. plan too has a monthly visitor limit.
Even paid users need to pay an extra $19/mo. for bulk email notifications.
Lack of 1:1 notification.
No SEO setting.
Need to pay extra for many other features.
Beamer is super expensive compared to others. Features of Beamer's $99 a month plan is way lesser than what Olvy offers at $60 a month. You can check the full comparison here.
6. ReleaseNotes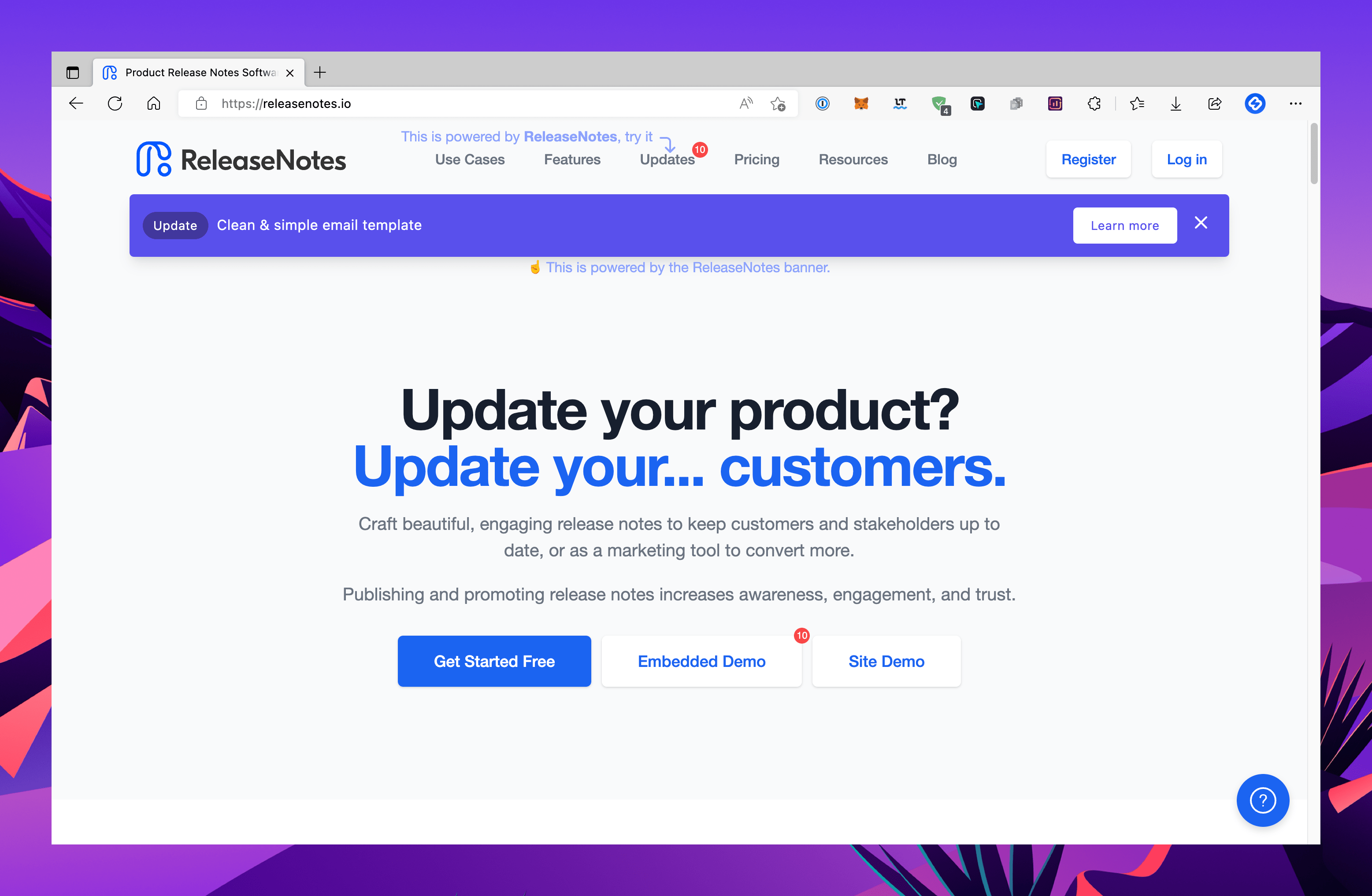 ReleaseNotes is a paid changelog tool. Apart from a changelog tool, it also has several embeddable widgets to notify users about your releases.
You can use this you can send email notifications to your users about your releases, but it requires an additional payment of $10/mo. per 1000 subscribers. It's a weird upsell, and we believe this should have been a part of their plans.
Apart from that, it also lacks numerous other features like SEO setting, custom CSS / JS, feedback widget, feedback analysis, and much more.
People generally start using ReleaseNotes release notes as it is affordable at $29 a month, but you can get more value with Olvy's $20 a month plan. Do check the full ReleaseNotes comparison with Olvy.
7. AnnounceKit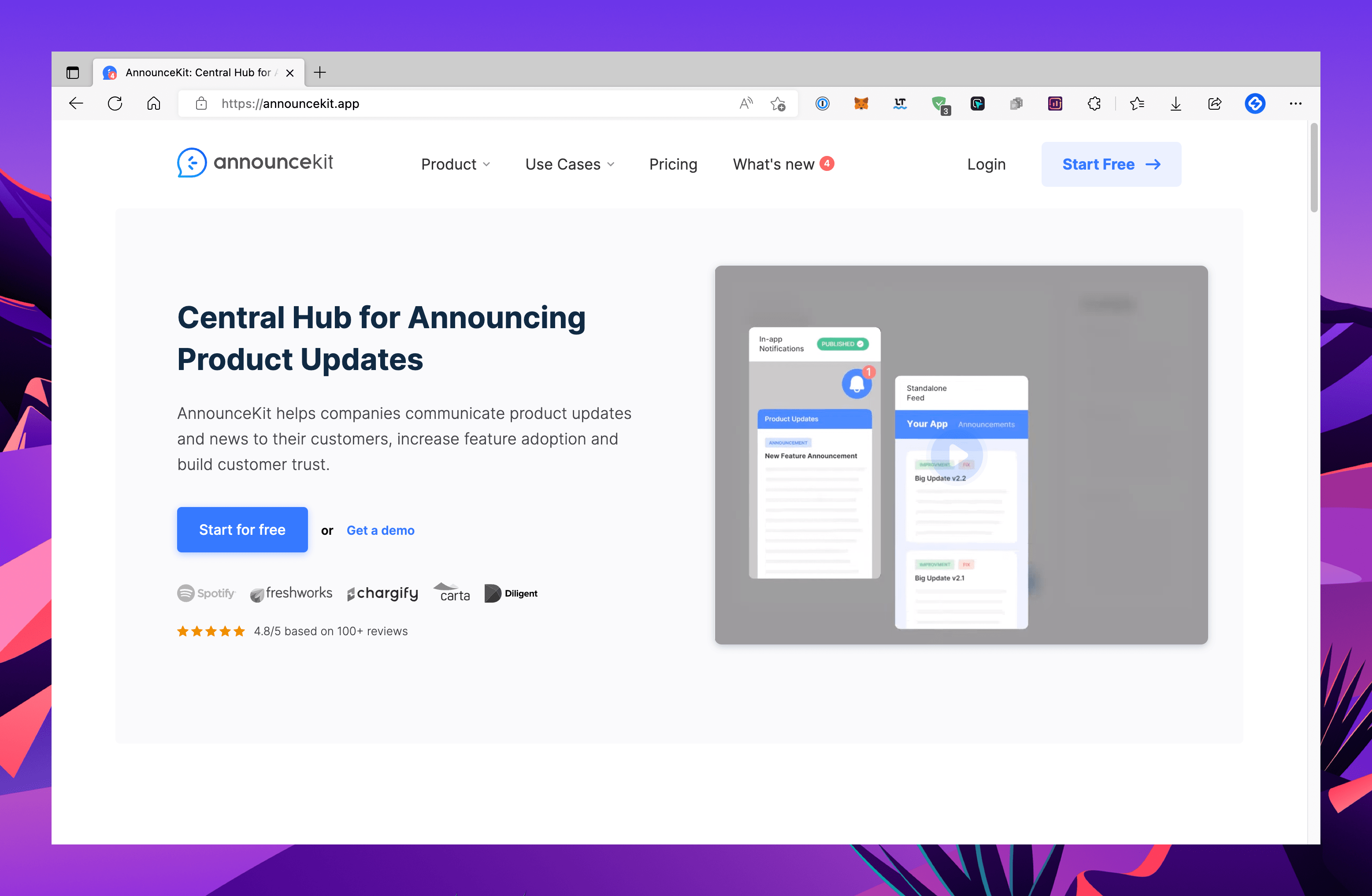 AnnounceKit markets itself as a central hub for product announcements, and it's true to a certain extent.
They do come with some great features like user tracking and email notifications, but that comes at a price of $399/mo. (they have a lower plan for $119, but that doesn't include user tracking). For that price, you can get Olvy's complete suite, which not just helps in product announcements but also helps in feedback analysis.
Head over to Olvy's comparison page with AnnounceKit to get a better view of the differences. You'll love us.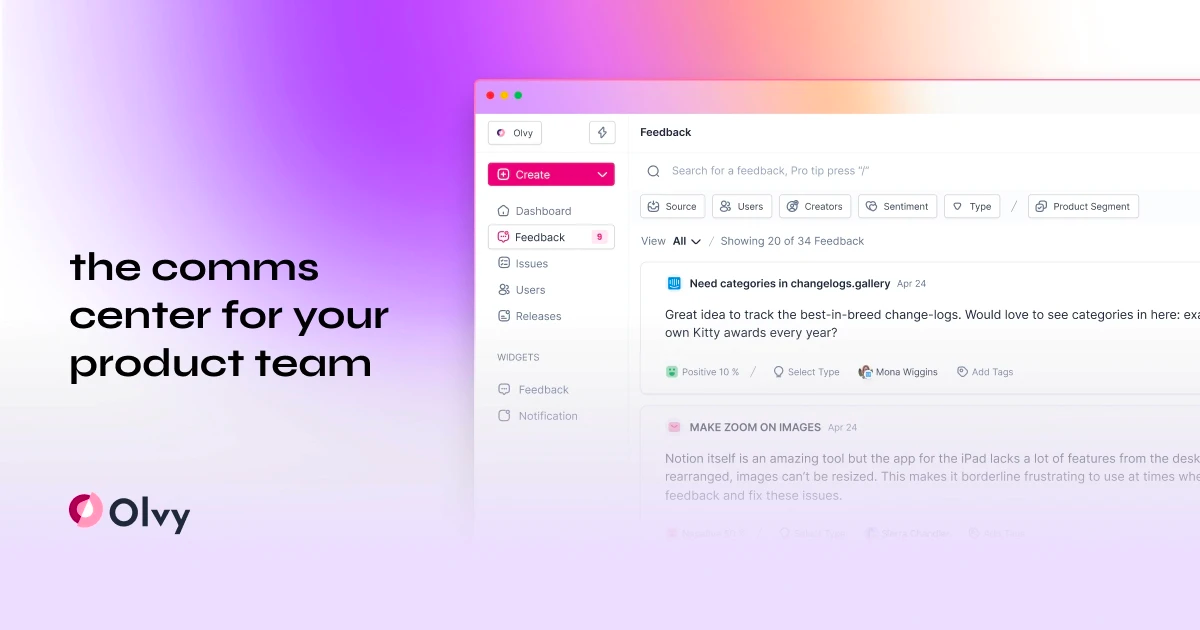 Summary
There are plenty of changelog tools out there and a new one pops up every week, but your goal should be to choose the one that fits your needs the most.
At Olvy we have brainstormed over multiple use cases and have built a solution that can fit into most of the scenarios. So, when you choose Olvy as a changelog tool then you can be sure that you have chosen the best changelog tool out there which also comes with multiple other features like feedback collection and analysis.
Written with love @ Olvy 💙