ReleaseNotes.io Review 2023 and a Better Alternative
ReleaseNotes.io is a product marketing tool that helps you create beautiful and engaging release notes to keep your customers and stakeholders up to date. In this blog, we'll review ReleaseNotes.io, see what its users are saying about the tool, and what other alternatives you have.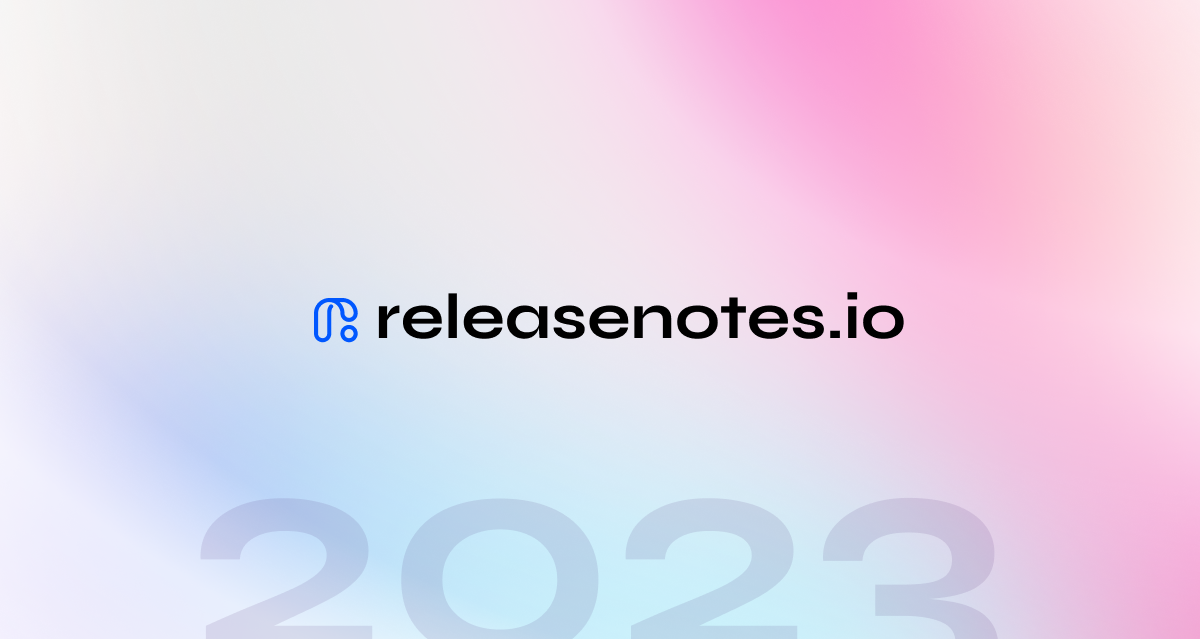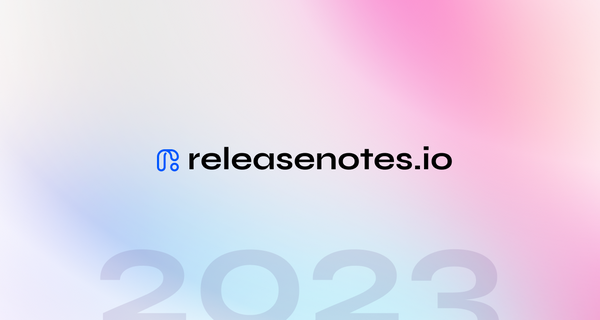 ReleaseNotes.io is a product marketing tool that helps you create beautiful and engaging release notes to keep your customers and stakeholders up to date. You can use these beautifully crafted release notes to market your product and convert more leads.  
In this blog, we'll review ReleaseNotes.io, see what its users are saying about the tool, and what other alternatives you have.
Table of Content
Let's get started!
Overview: What is ReleaseNotes.io?
Just like the name suggests, ReleaseNotes.io is a tool that helps companies maintain their release notes and keep their users up to date.
Using ReleaseNotes.io you can create beautiful and engaging release notes pages and keep your users and stakeholders on the same page.
Not only this, you can use it as a powerful marketing tool that you can use to market your product feature and promote it. Maintaining a release notes page helps you increase product awareness and user engagement and build customer trust.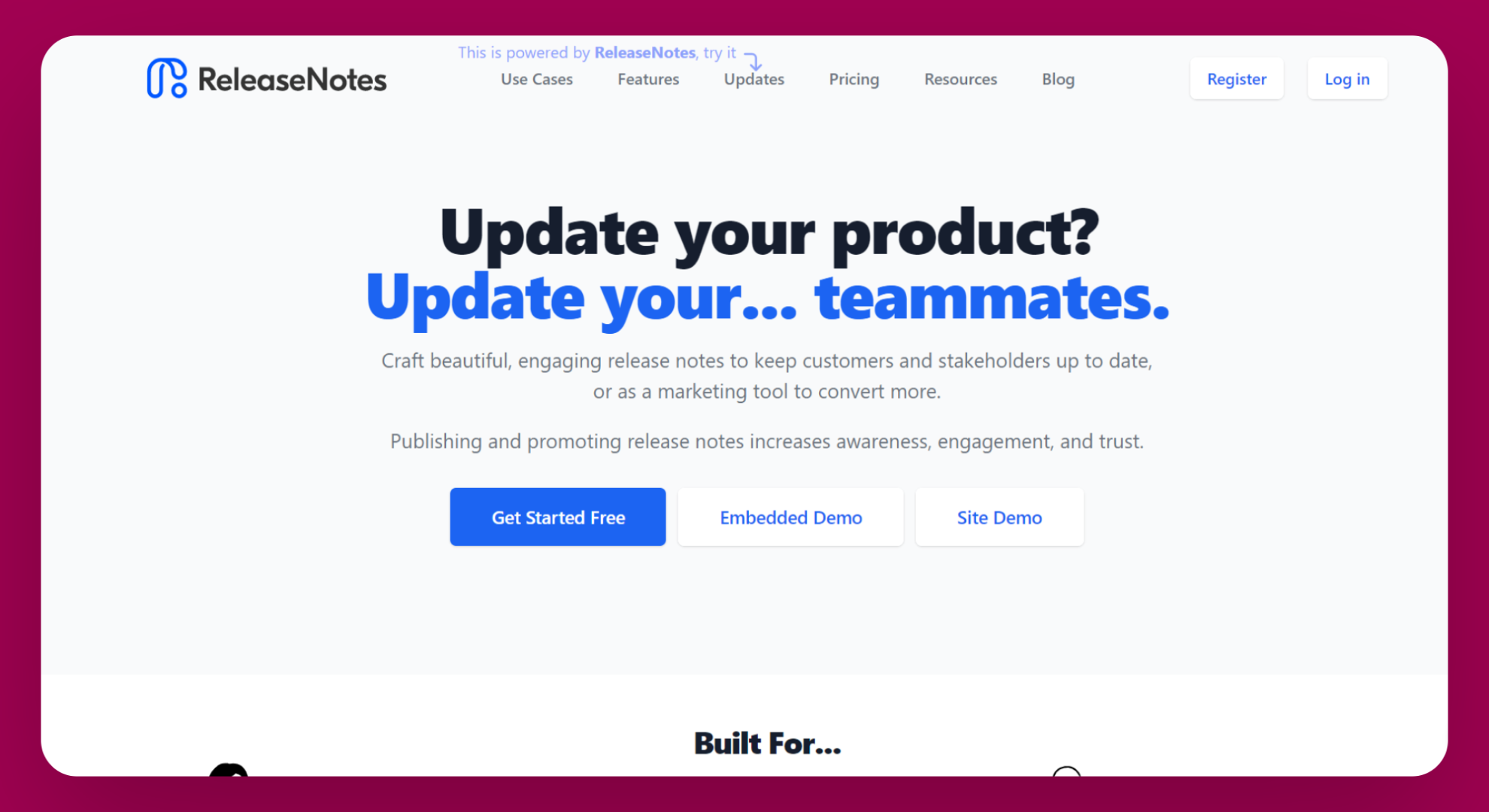 Features of ReleaseNotes.io
Now, it's time to have a look at the features of ReleaseNotes.io so that you can make the best out of it.
1. Latest Release Banner
ReleaseNotes.io lets you show your latest releases as a banner on your website that reflects you are constantly improving.
It keeps your users informed and up to date with the latest changes.
This release banner feature of ReleaseNotes.io has a responsive design which means it automatically changes to work on different screen sizes.
You can also change the design of your banner to align it with your brand colors and design.
2. Embeddable Widget
ReleaseNotes.io provides embeddable widgets along with an unread badge that you can use to inform users about new releases.
The unread badge shows the release notes count that users haven't seen yet. This helps aware users of the recent updates.
You can embed these release notes widgets into your app and show the releases in your app only.  
3. Dedicated Release Notes Site
ReleaseNotes.io lets you create a dedicated site for release notes and host it on your own website.
You can set up your release notes site in seconds with readymade out-of-the-box templates offered by ReleaseNotes.io.
It also gives you the freedom to use a custom domain and design your own template.
You can also separate your release notes as private and public which means you can choose whom you want to show the particular releases.
4. Announcements Via Email
Using ReleaseNotes.io, you can announce product changes to users via email. You can broadcast your releases via email to your email subscribers. It helps you reactivate old accounts and get action fast.
It lets you preview the email first before sending it to the subscribers, so you can make sure it will look good in the users' inboxes.
ReleaseNotes.io Users Feedback
However, we couldn't get much user feedback about ReleaseNotes.io since the tool is not listed on most of the review sites like G2, Capterra, etc. Still, we managed to collect some feedback from the ReleaseNotes.io users that we have mentioned below. So, let's have a look at them.
Great release management software, especially useful to track and manage deployments

I like how easy it is for me as an administrator of my site (it's actually hosted by us) when creating releases using this tool versus other similar tools we've tried in prior years - I find that they have great support! The only downside was their pricing model but with sales being so low right now who cares? We use our own internal version control system which makes things very difficult if not impossible sometimes because there are too many files involved or just plain old human error from forgetting something during one stage/step etc., however since releasing all these changes at once via rn has solved almost every problems associated with tracking multiple versions across different environments over time without having any issues thus far -- It works well!!

Source: Revain
A good tool regardless of what industry you're involved

I like that it is very easy to use and navigate through the different sections. It also has great features for creating releases, such as version numbers, changelog, etc. There are some features that I would have liked to have seen in the app. For example, I think it would be nice if there was an option to add a picture or link to a file with the release notes.

Also, sometimes it can be difficult to find a specific section because of how large the document is. I am solving my own problems by using this software but I know other companies are benefiting from it as well. I believe it will benefit them as well since they don't need to spend money on their own note-taking software.

Source: Revain
Olvy – Better Alternative to Releasenotes.io
Even G2 has also mentioned that there are not many reviews of ReleaseNotes.io so you can check other alternatives. So, here's the alternative to ReleaseNotes.io – Olvy – that you should surely check.
Like ReleaseNotes.io, Olvy started as a changelog tool but soon realized that our users needed help building the right product. Now, Olvy is a tool that helps collect and analyze user feedback so you can focus on the product development journey rather than juggling multiple platforms.
Olvy is a ReleaseNotes.io alternative that is more than a changelog tool powered by great feedback analysis capabilities and user communication.
Check out both tools and decide for yourself.