11 Best Newsletters Every Product Manager Should Read in 2023
Whether in the product world or any industry, newsletters are the best for upskilling and staying up with the trends. But with too many options, it is challenging to identify which one is better. That's why we have made a list of the 11 best newsletters every product manager should read in 2023.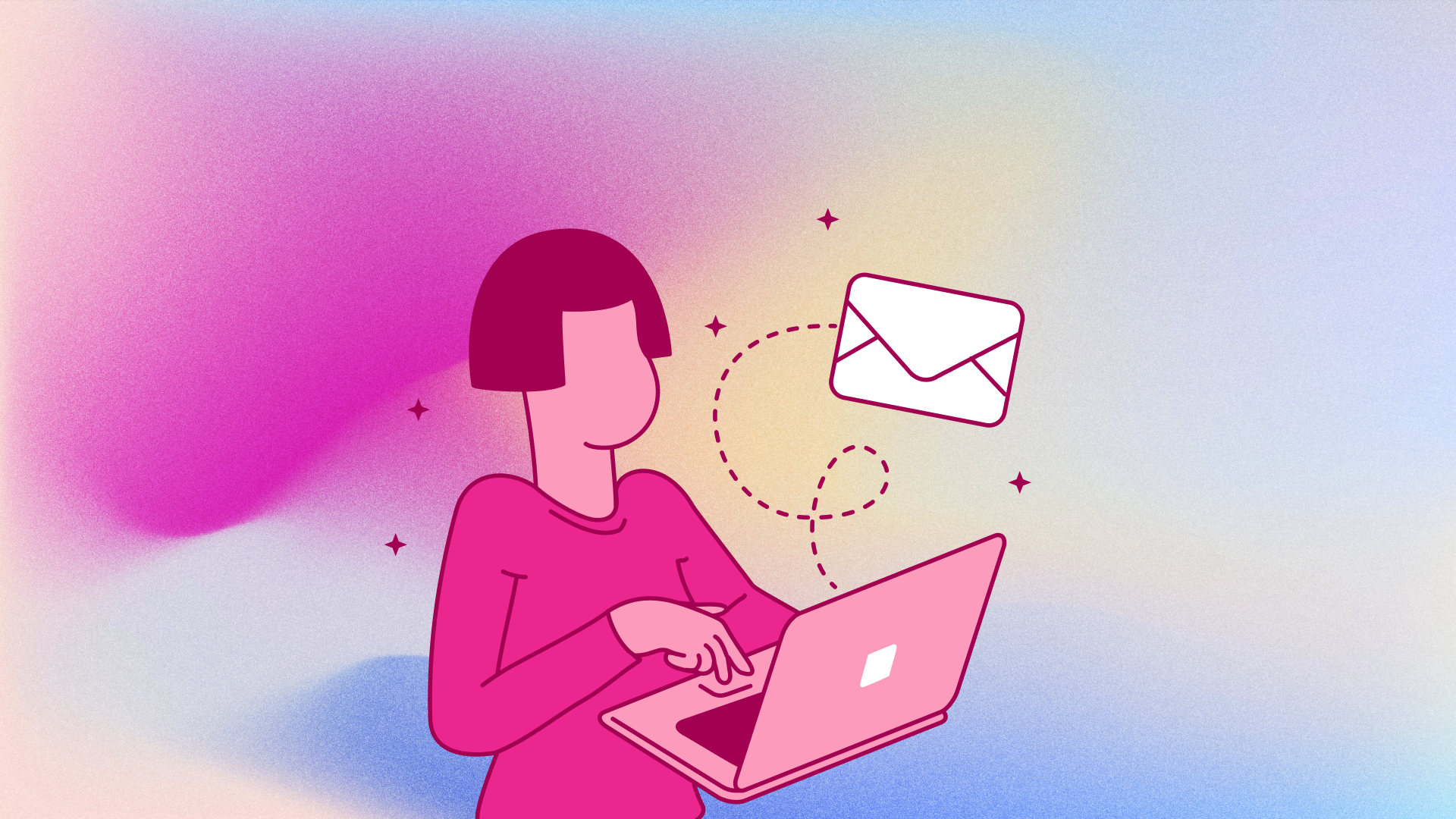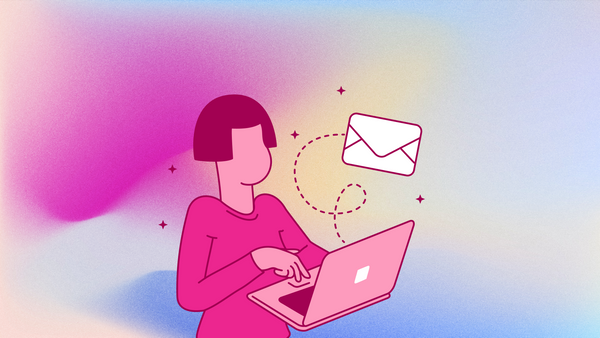 When it comes to learning and staying up-to-date with the trends, newsletters are still at the top of the list.
Talking about the product world, Product Managers still are on the lookout for quality resources for upskilling and staying up with industry trends. Newsletters are best for such PMs.
But the problem is that so many newsletters are out there, and it's challenging to identify which is better. That's why we have made a list of top picks from the product world that you should take advantage of.
Here are the 11 best newsletters every product manager should read in 2023 to ensure they are keeping up to date with everything.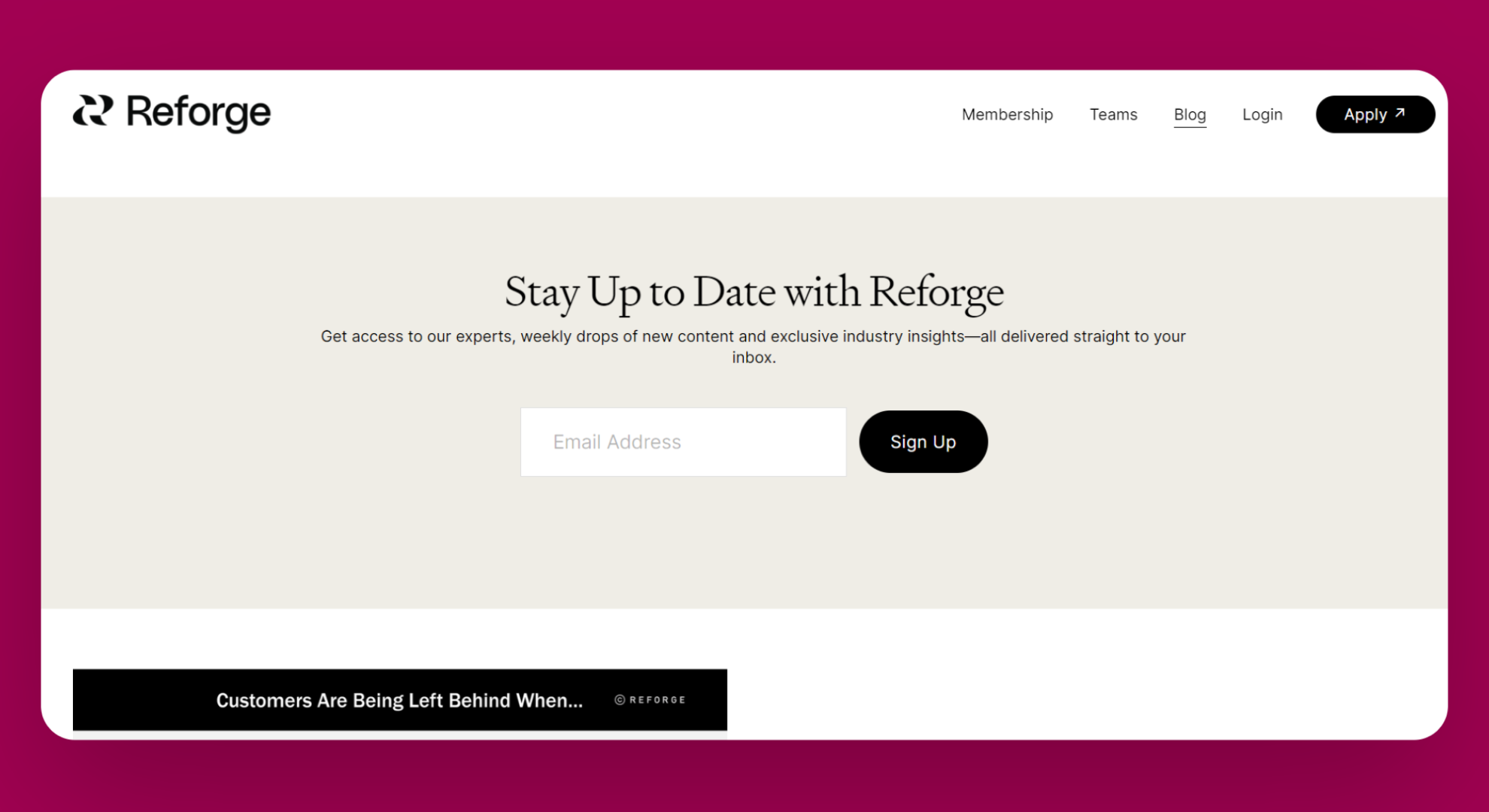 Reforge is one of the best newsletters for Product Managers to learn about product best practices.
This newsletter by Reforge is the best way to advance your career in product and growth.
Reforge is based on practical experiments and not theory. Here, you can access actionable frameworks that are pulled from the insights of the best tech operators.
These actionable frameworks are helpful for companies in organizing their growth strategy in a systematic and scalable way.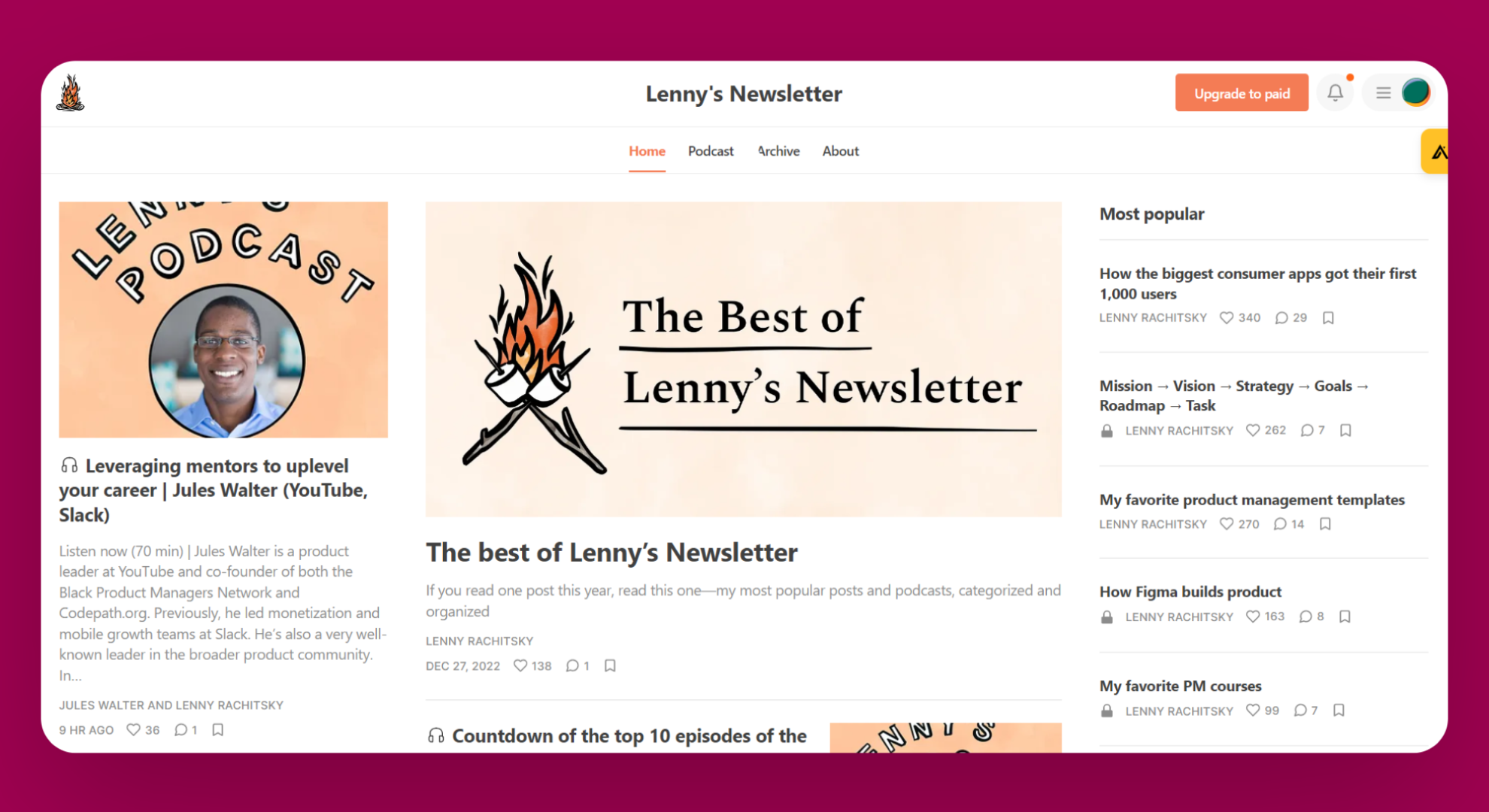 Lenny's Newsletter by Lenny Rachitsky is the #1 newsletter on Substack that gives insights on Products and Marketplace.
This newsletter answers readers' questions about multiple things such as product, growth, career, etc.  
Lenny's Newsletter has 2 kinds of subscribers – paid and non-paid. Paid subscribers of the newsletter get the weekly post whereas non-paid subscribers get the monthly post.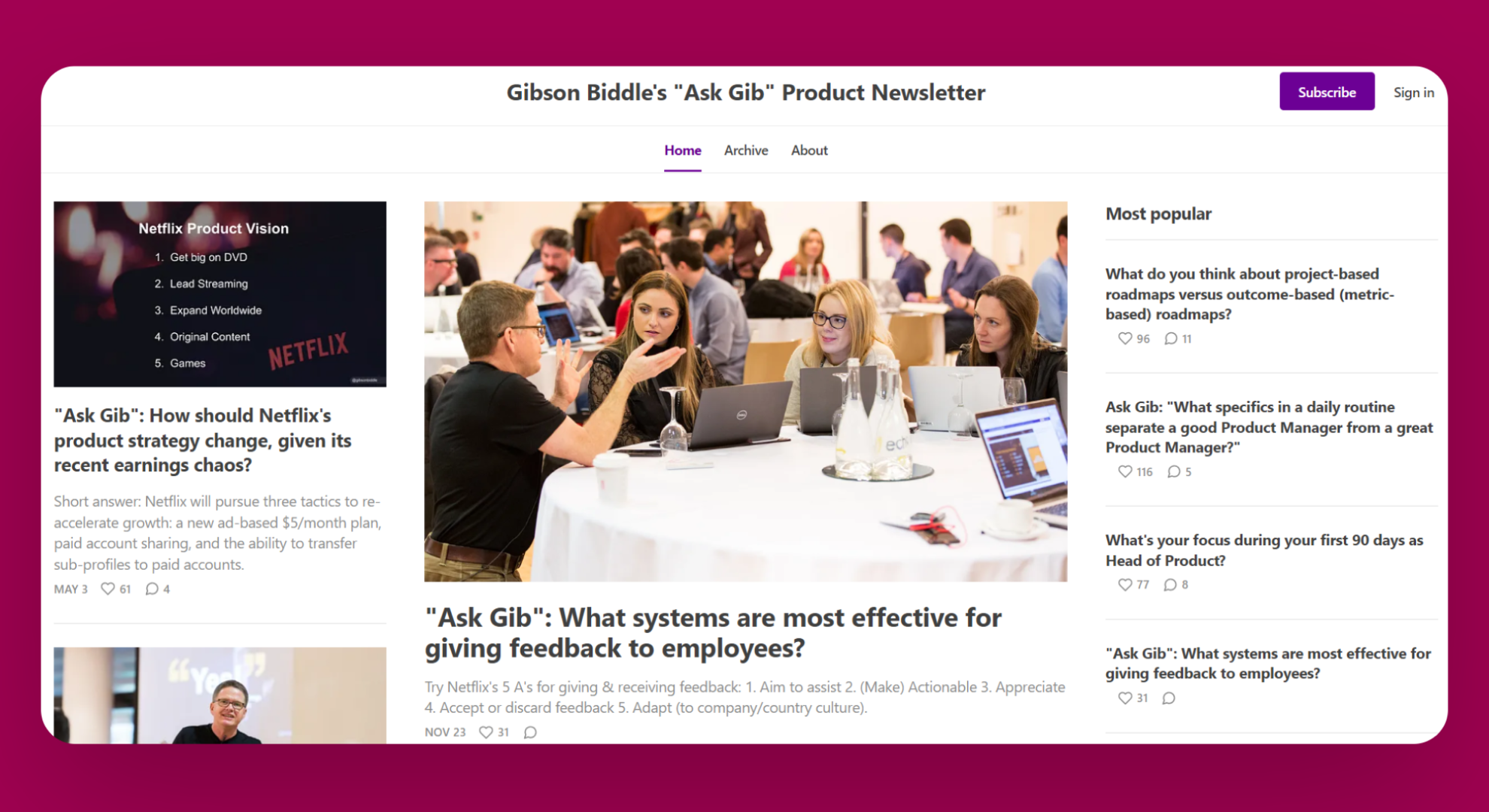 Another best newsletter for Product Managers is the "Ask Gib" product newsletter by Gibson Biddle on Product Strategy. It's a free one.
Gib is one of the OG product leaders who shares great advice on building great products and companies.
In the newsletter, Gibson Biddle answers questions about products, management, leadership, strategy, etc.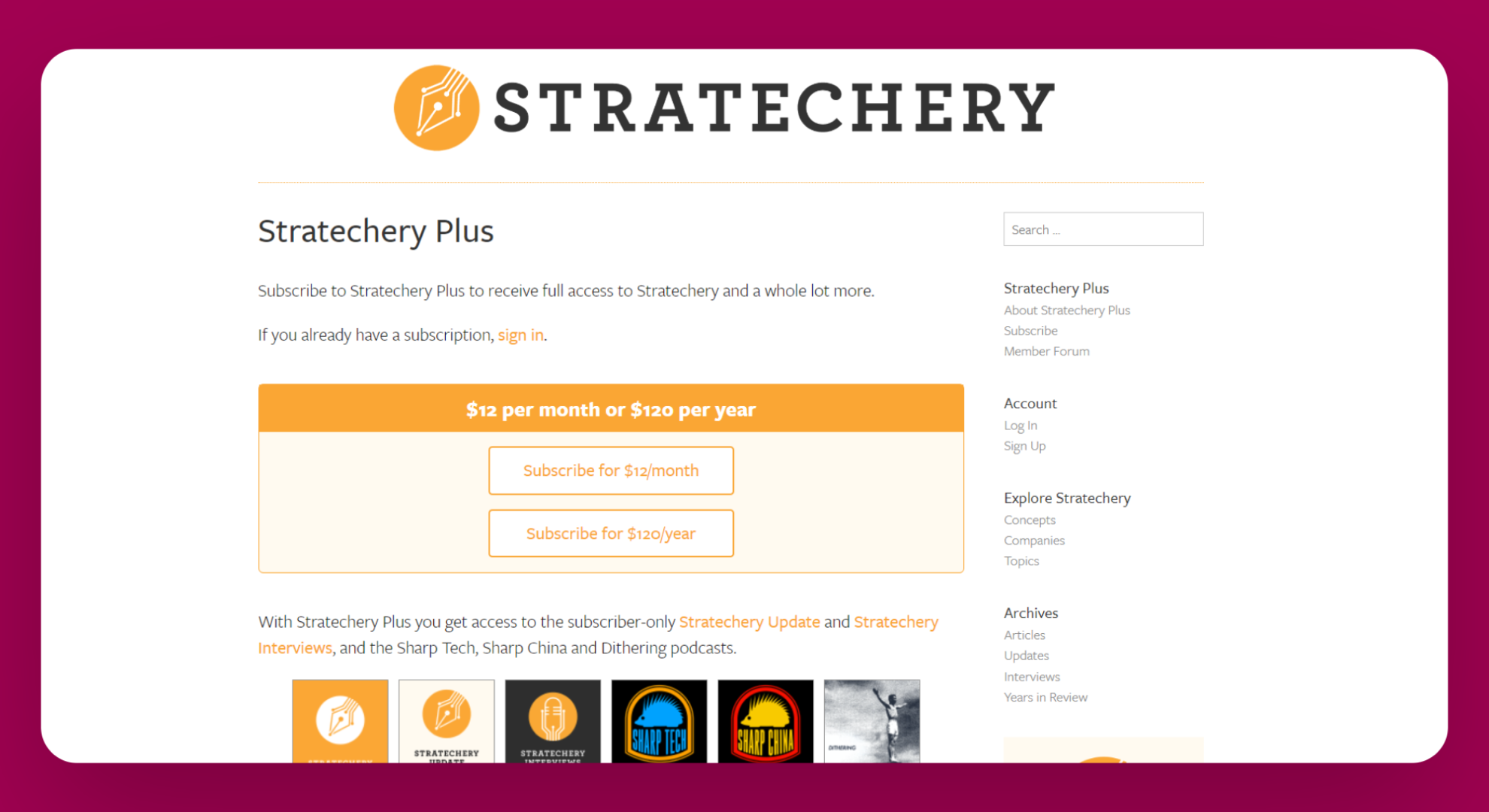 Stratechery is yet another great newsletter by Ben Thompson that provides information on Product Strategy.
Stratechery Update includes a detailed analysis of daily news that is delivered via three weekly emails or podcasts.
It also has paid plan named "Stratechery Plus" whose subscribers include executives and employees from 85+ countries who want to understand tech and its impact on society.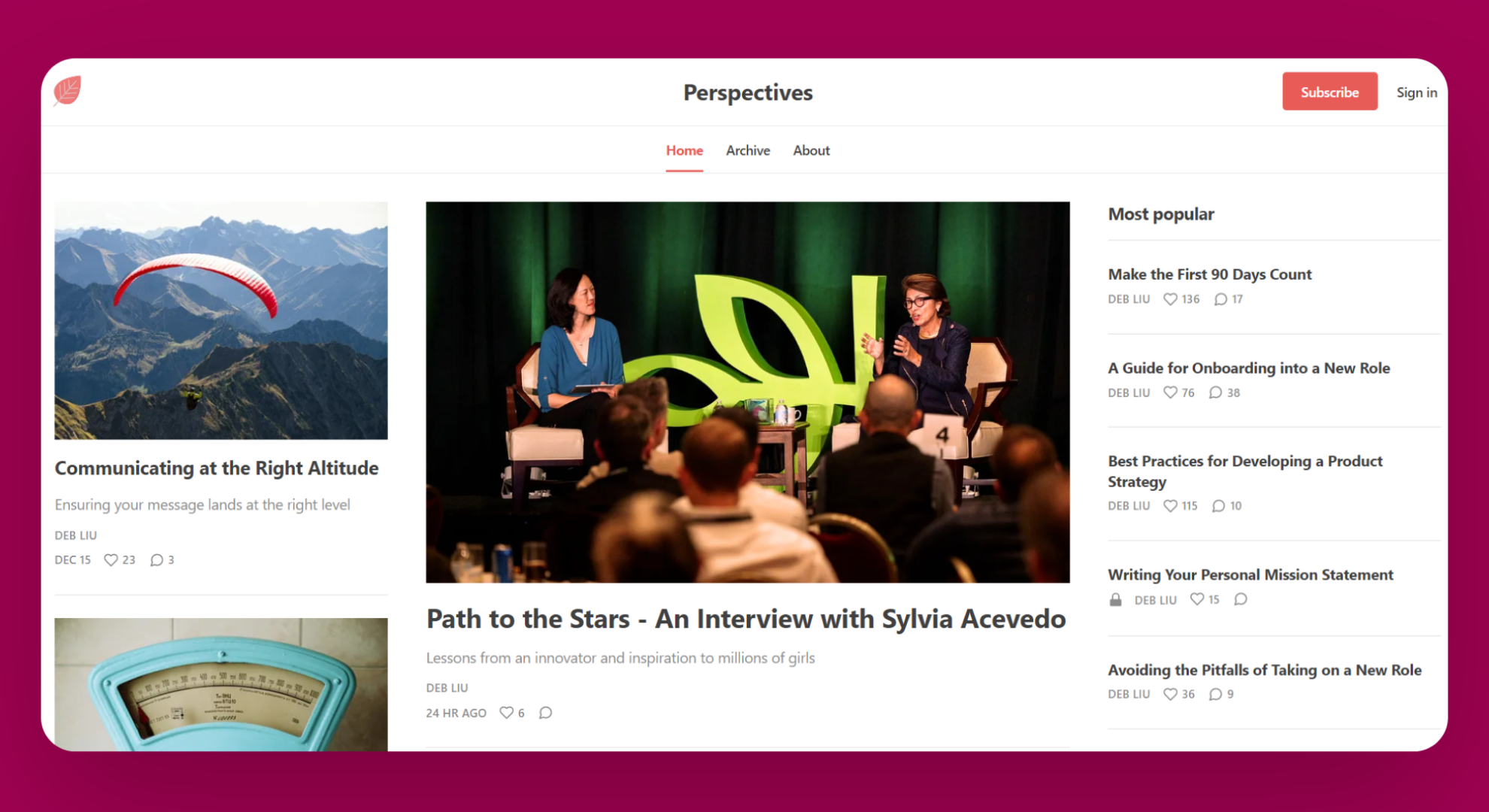 The newsletter "Perspectives" by Deborah Liu is about tech, leadership, and career growth.
It acts as a personal guide that tells you how you can achieve and live more through lessons from tech, leadership, and parenthood.
Most of the content is FREE but there is a paid subscription for those who want to go deeper.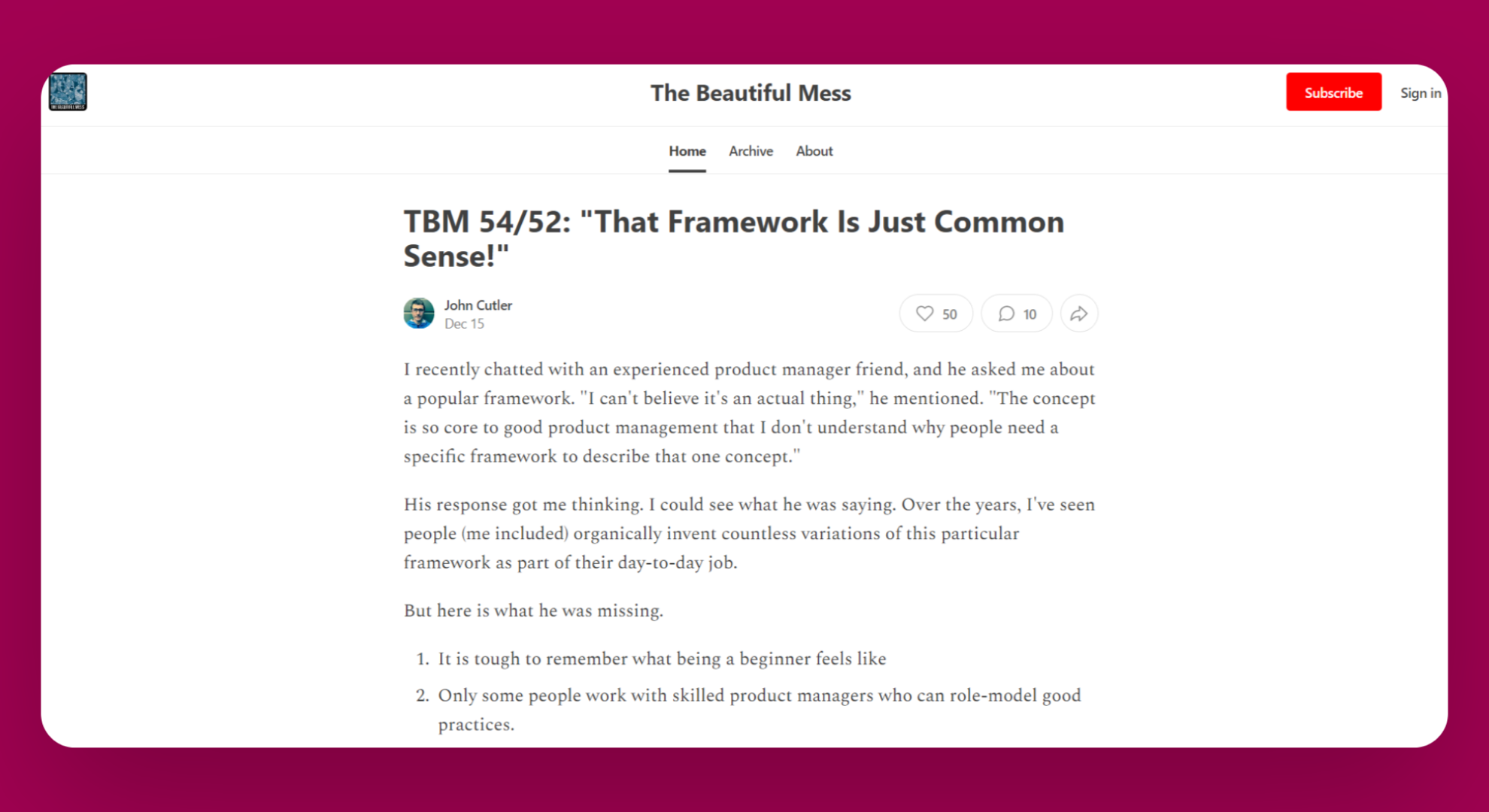 "The Beautiful Mess" is a unique newsletter by John Cutler on cross-functional product development.
It was launched 3 years ago by John who talks about design, product, analytics, and organizational design.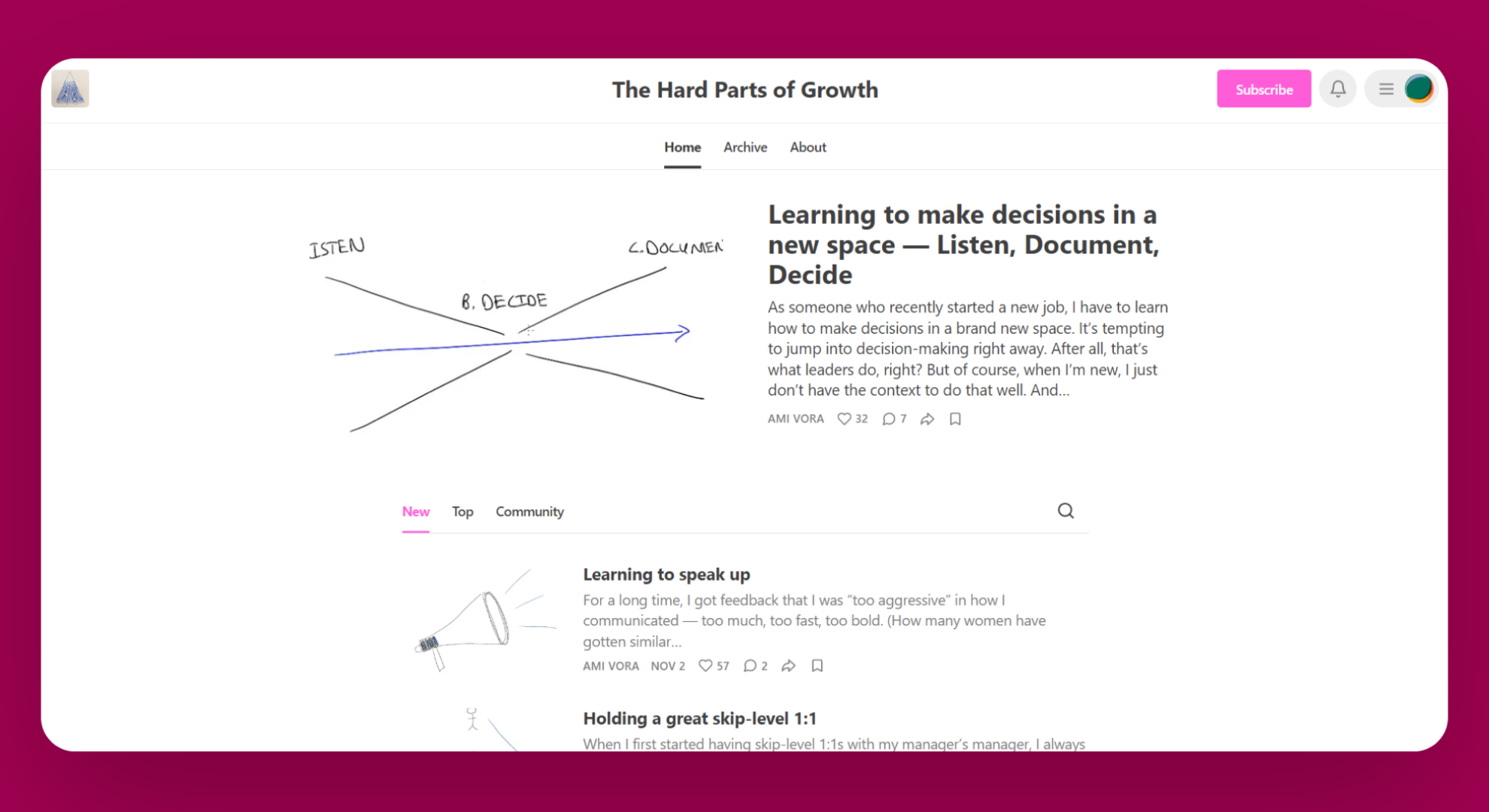 Another amazing newsletter for Product Managers is "The Hard Parts of Growth" by Ami Vora.
In the newsletter, Ami shares lessons learned the hard way about scaling software products, teams, and cultures to give you a head start.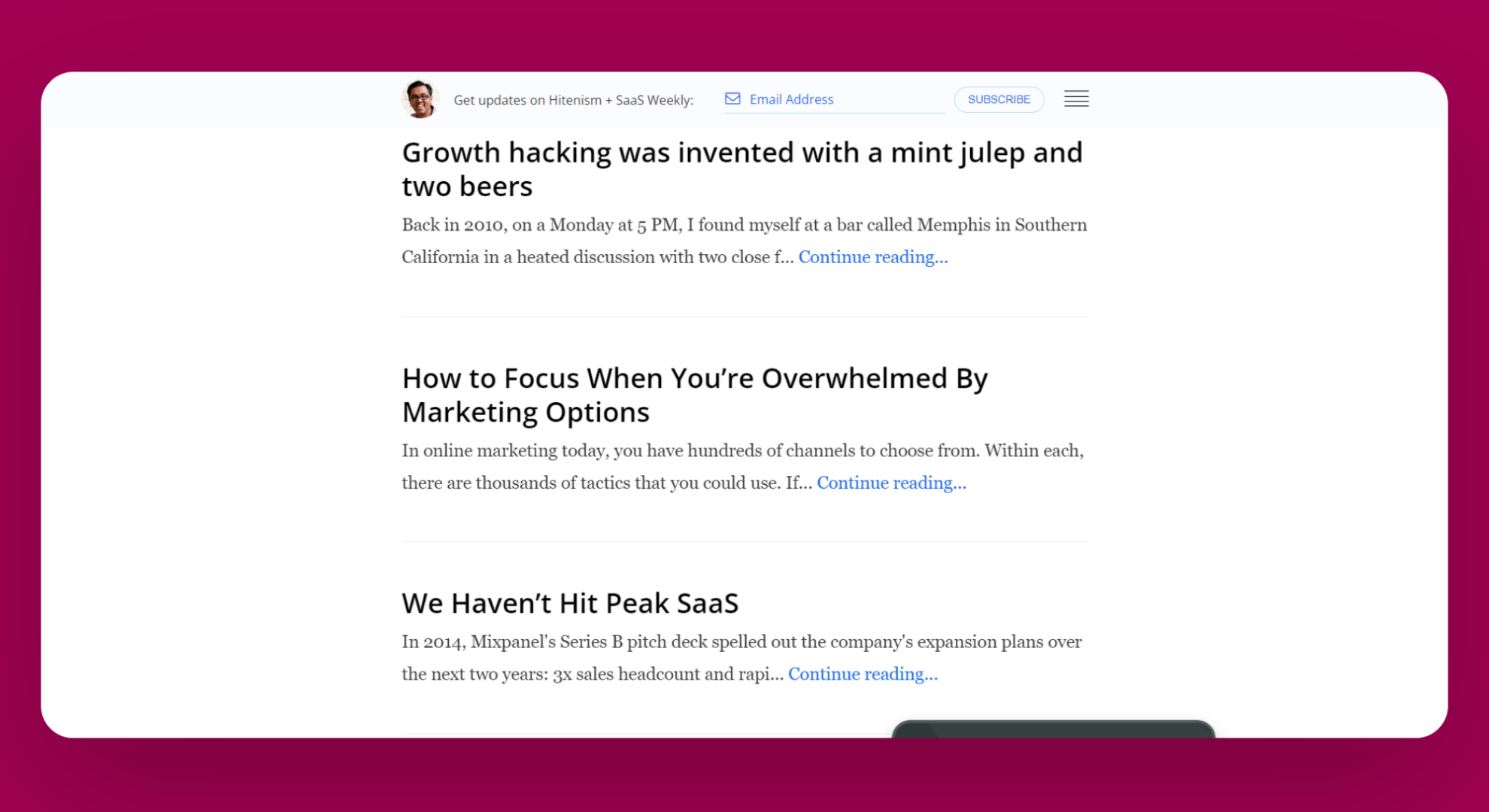 Next on our list of the best newsletters is Hitenism by Hiten Shah on Building SaaS Products.
In the newsletter, Hiten shares his insights on being an entrepreneur and other relevant articles on SaaS businesses weekly.
He has an email newsletter called SaaS Weekly where he shares the best links of the week for anyone interested in SaaS businesses.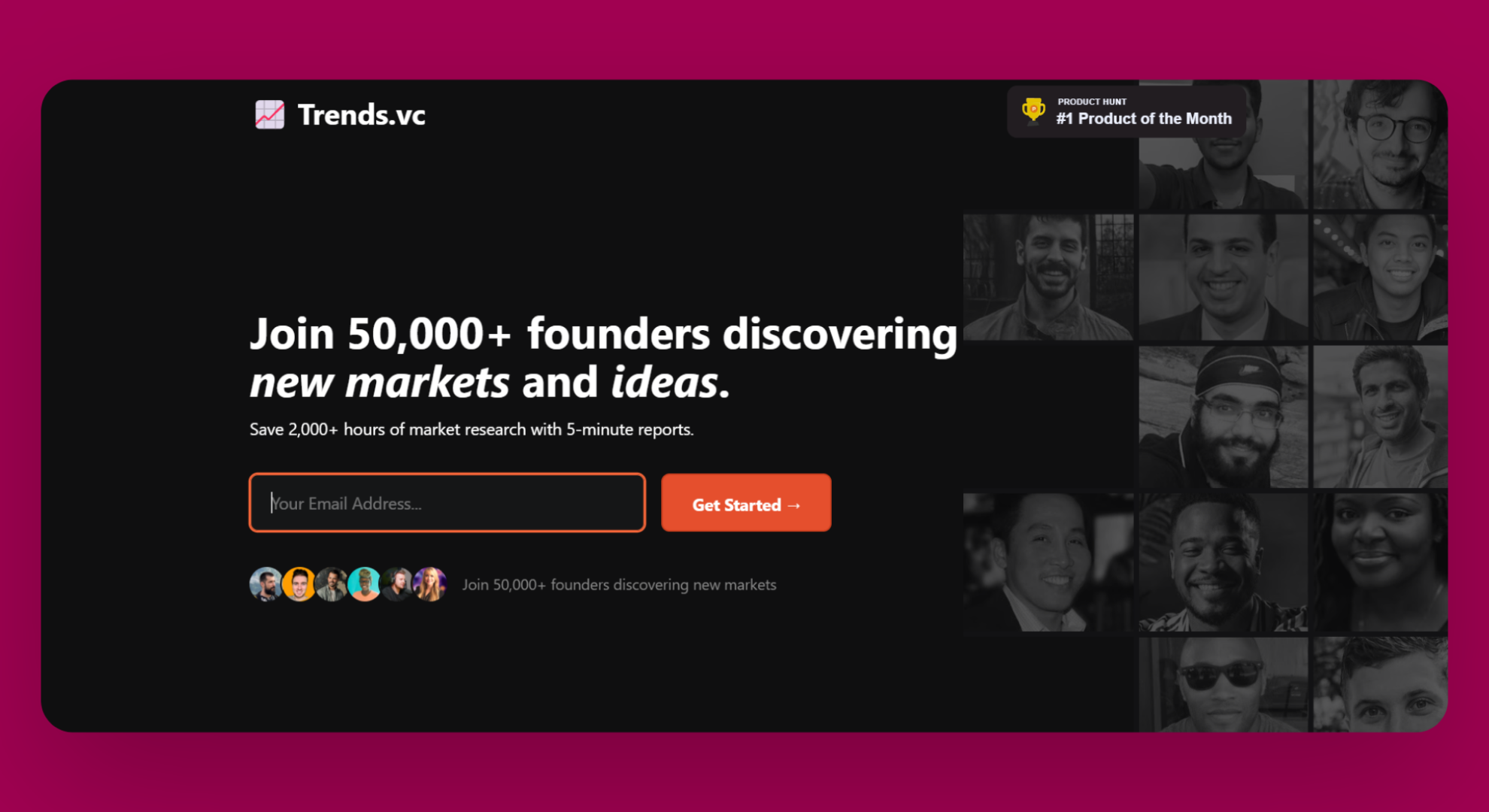 If you are the one who likes to stay up with the trends, Trends.vc by Dru Riley is the best for you.
In the newsletter, Dru shares new market trends and ideas and saves 2000+ hours of market research by sharing 5-minute reports.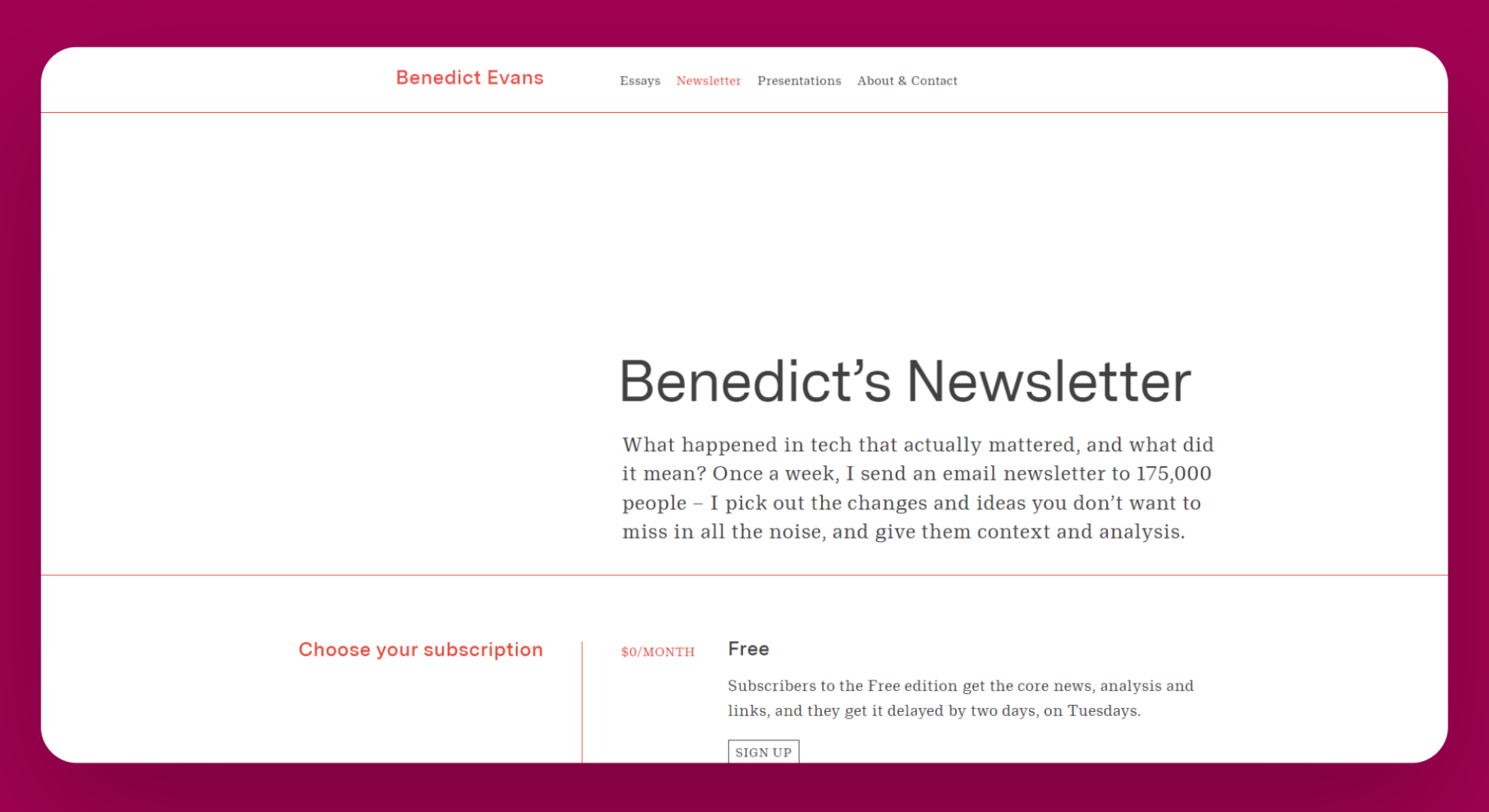 Benedict's Newsletter by Benedict Evans shares product news and tech trends that helps product managers to stay up-to-date.
The newsletter has 3 plans – free, premium monthly, and premium annually. You can choose according to your interests and requirements.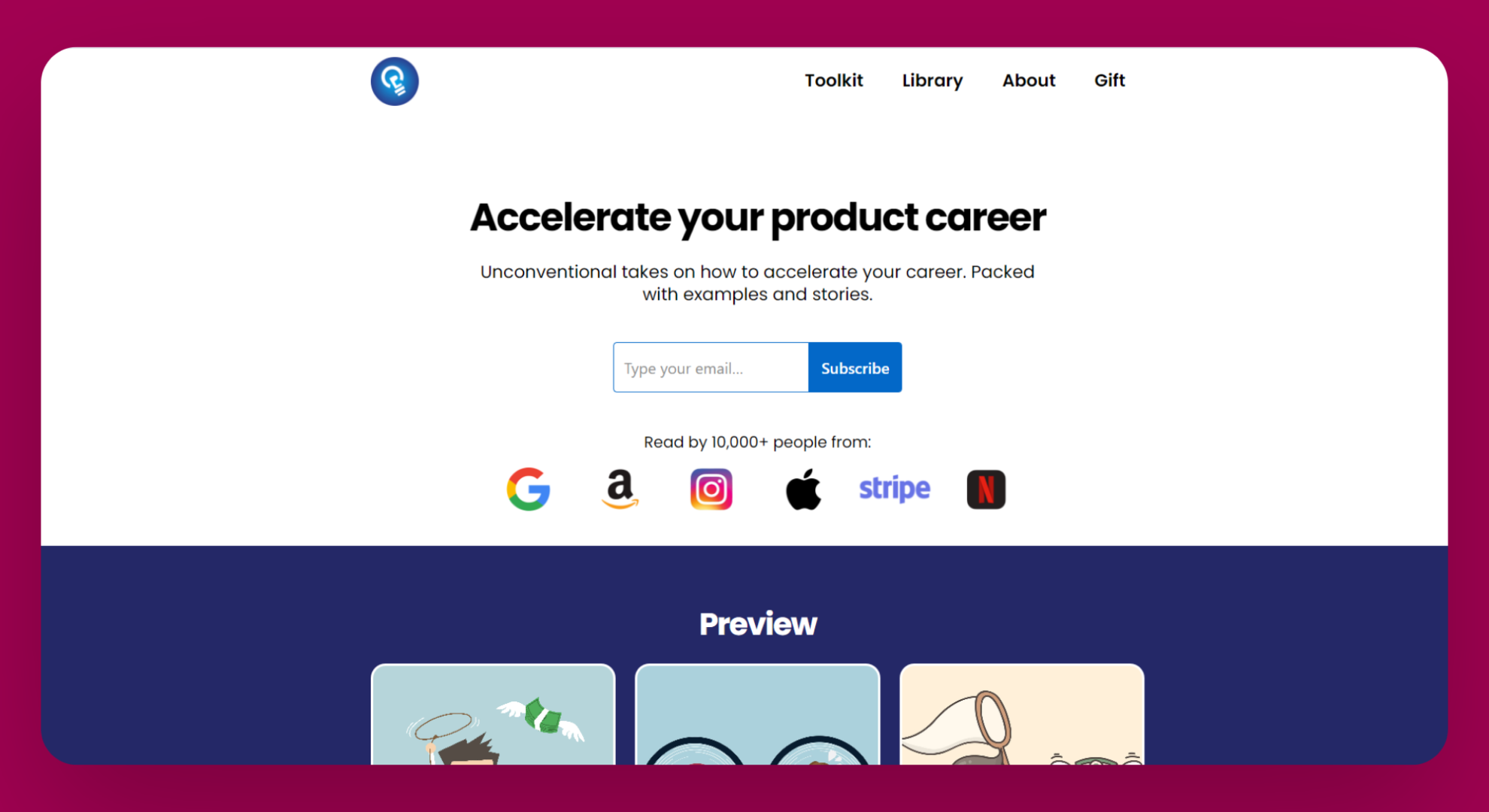 Productlessons.XYZ by Linda Zhang is a novel approach packed with examples and stories to help you accelerate your career.
Here, in this newsletter, Linda shares everything she learned as a startup PM and solopreneur, unfiltered, every other Sunday.
Hope you enjoyed reading about these newsletters and find them helpful as a product manager.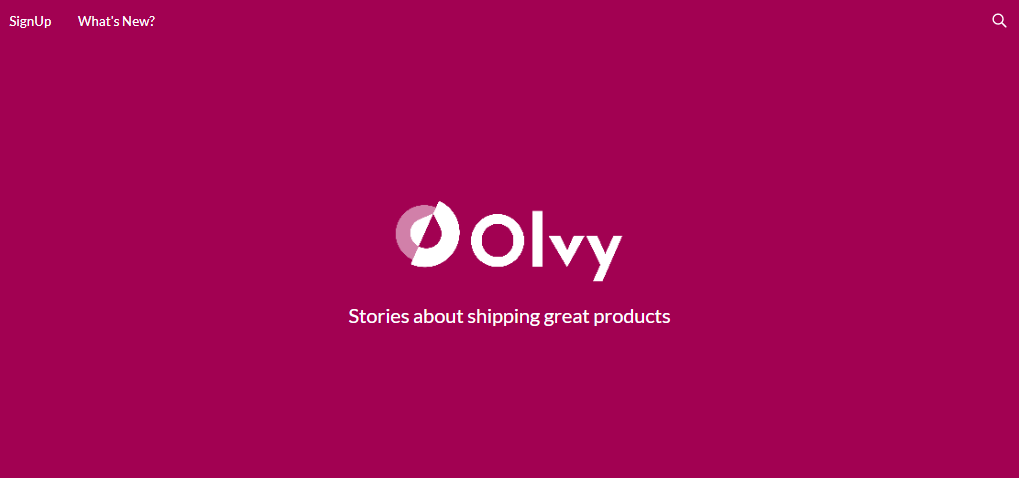 Olvy's Newsletter
Sign Up to read stories about shipping great products!
Sign Up Now!
Olvy also sends a monthly newsletter to its subscribers which includes the monthly best reads from the product world and behind-the-scenes from Olvy headquarters.