Why we built "Contributors" for your release notes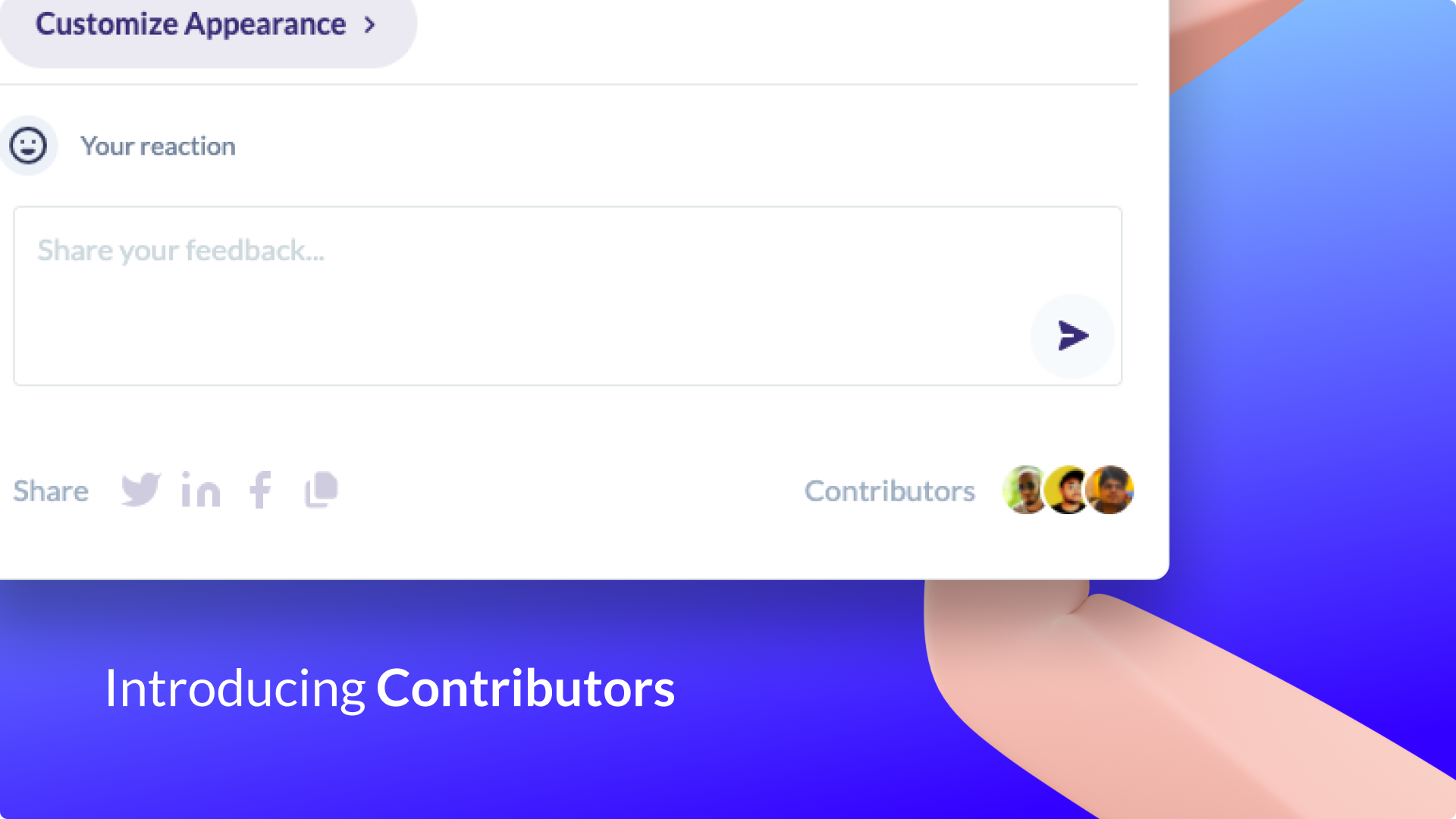 I could go on and on about how every great thing that's ever shipped has had a team behind it, but I'll spare you the boilerplate.
In the early product discussions between Arnob and me, when we were still deciding on what to build, we thought the entire release notes problem from scratch. What would we like to use? We should build something that if somebody who knows us comes across our product, their first thought should be "Obviously!"
In one of those discussions this idea came up. We asked ourselves, why do release notes not have the people who made them happen?
If there is a team behind it, and they've shipped something great, share the spotlight! Introduce your users to the people building the tool they love.
It's not something totally new and out of the blue, open source projects often have names of contributors in their changelogs. AngelList allows you to add people to projects.
We thought "Cool! We'll build it"
Then, what happens with every product happened to us. We got busy building a version 1 (which we kept the contributors idea out of), got some customers and spent all of our time working on Olvy supporting those customers and making sure things don't break.
Then, in one of our calls with Aayush Jain (CEO of Cliff.ai, an Olvy user), he said "I want to highlight my team! I want to bring the people who built these amazing features into the spotlight."
And we became fans of Aayush. We decided to dust off our old roadmap, and thought, we should build this now.
We've done just that. Olvy now allows you to add your team as contributors to your release notes. Check out our feature video.
All you have to do is get your team on Olvy. Send them invites, get them signed up, and that's it, you now add everybody who worked on a feature to that feature's release note.
We went a step further, when your view the contributors you've added to a release, they can also send a small "Thanks". You'll be able to find these thankyou notes in your Feedback tab inside the product, and in a widget on your Olvy dashboard. You'll always have a log of your users' love whenever you need.
But why should I use this?
Simple. Your team deserves recognition for the work they do. It's the most important driver of great work.
Image source: https://www.greatplacetowork.com/resources/blog/creating-a-culture-of-recognition (also a great article on creating a culture of recognition in your organisation)