Table of Contents
Making great products involves listening to your customers, hence empowering engineering and product teams to make informed decisions becomes important.
Olvy's Jira integrations help you transfer this context with the team by allowing you to create tickets directly from Olvy, attach relevant feedback with every ticket and inform users once those tickets are resolved.
---
Setting Up the Integration
Head on to the Workspace Settings > Integrations.
Here you'll see a list of integrations and once you find Jira, authorize your Jira Workspace with Olvy.
Once the integration is done, you can start creating tickets and attach relevant feedback with those tickets from Olvy.
You will find these tickets on your Jira with a link that directs to all the relevant feedback collected on Olvy.
---
Creating Tickets with Olvy
Once you find some users talking about the same thing, you can club their feedback and attach them to create a Jira ticket from Olvy and pass this context to your team with the ticket.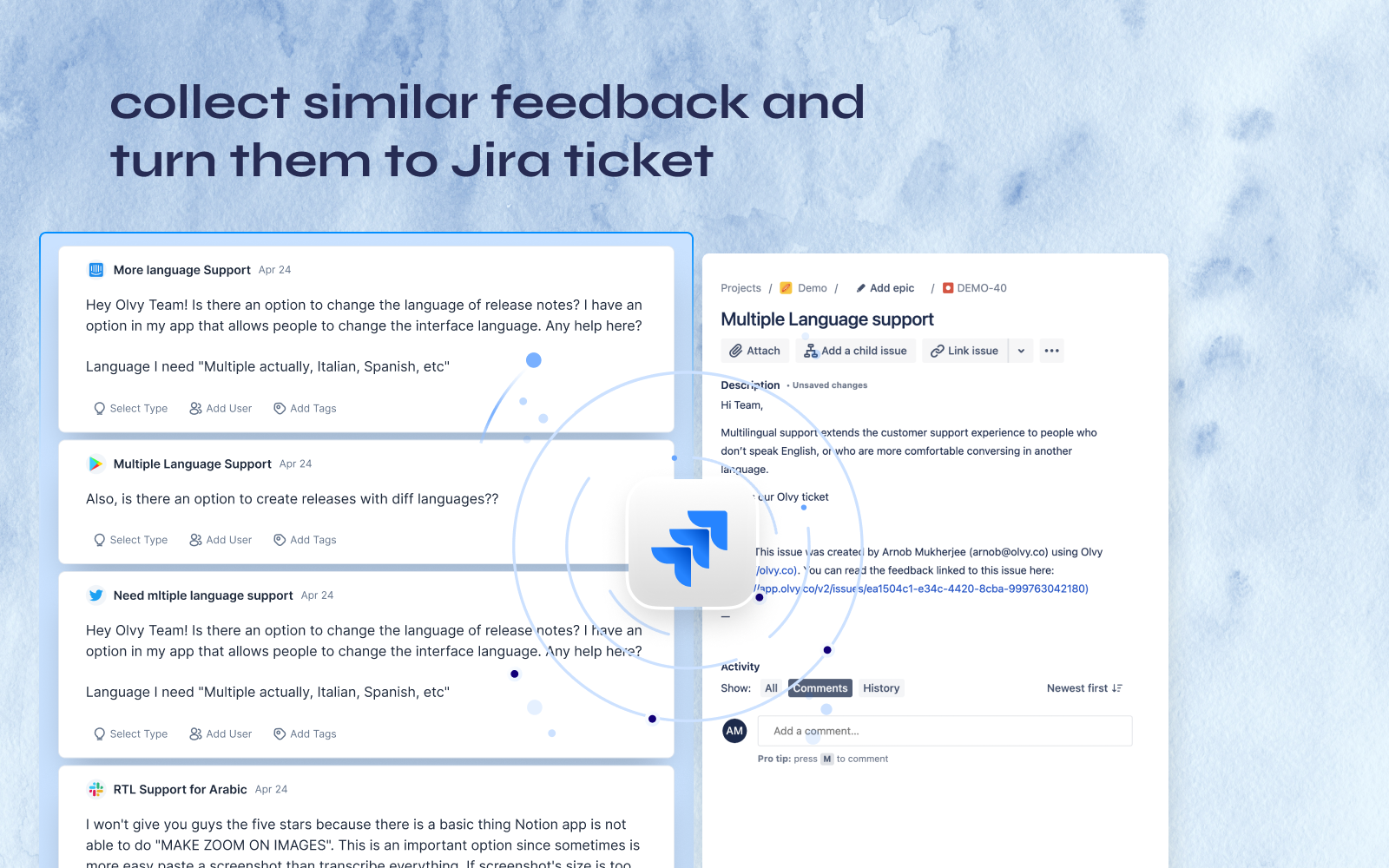 You can make your desired changes on Jira or on Olvy and work seamlessly.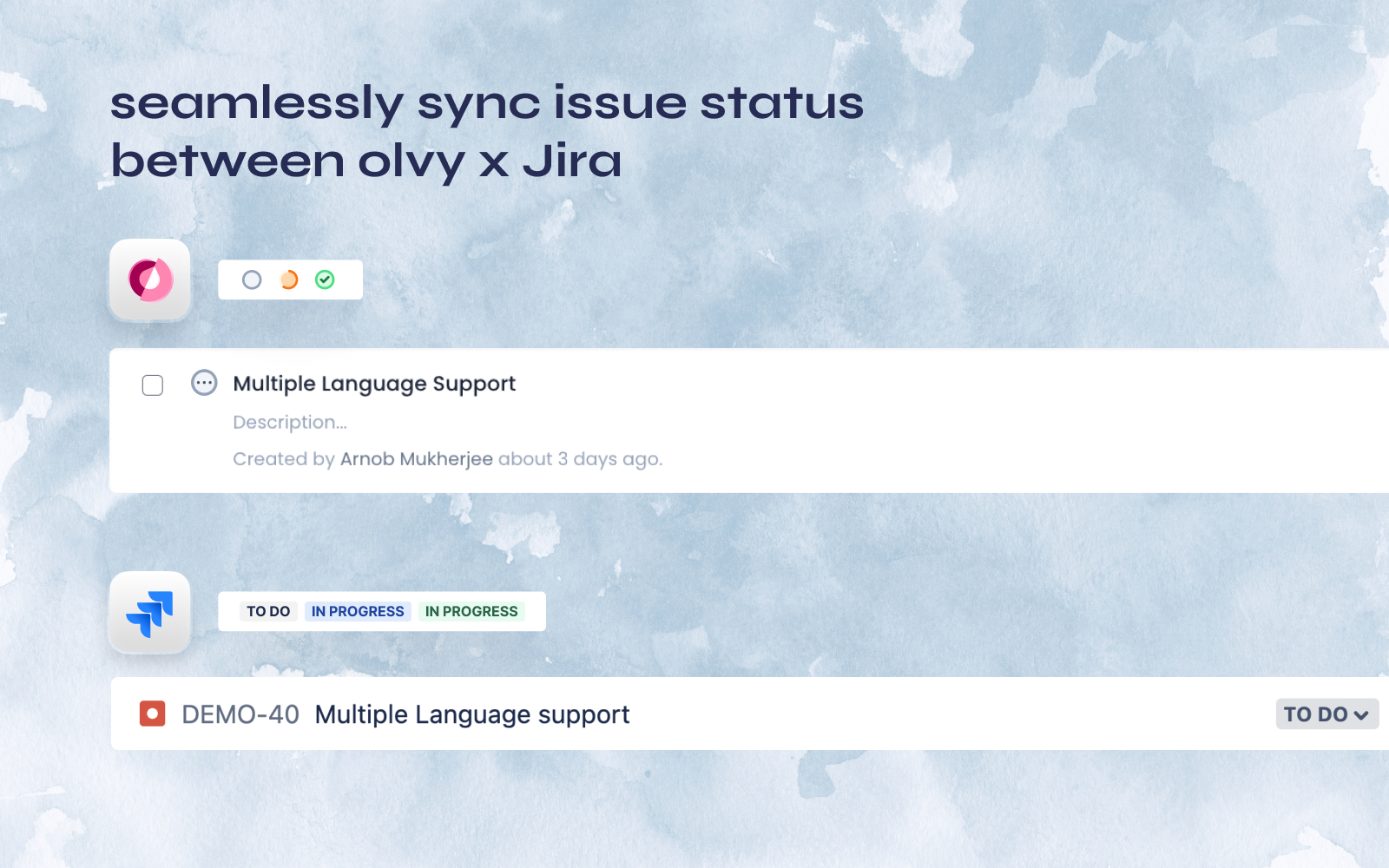 Once these issues are resolved, you can move over to announcements to inform users. Here, you can send an announcement to multiple users and to various sources attached with this issue, all in one click.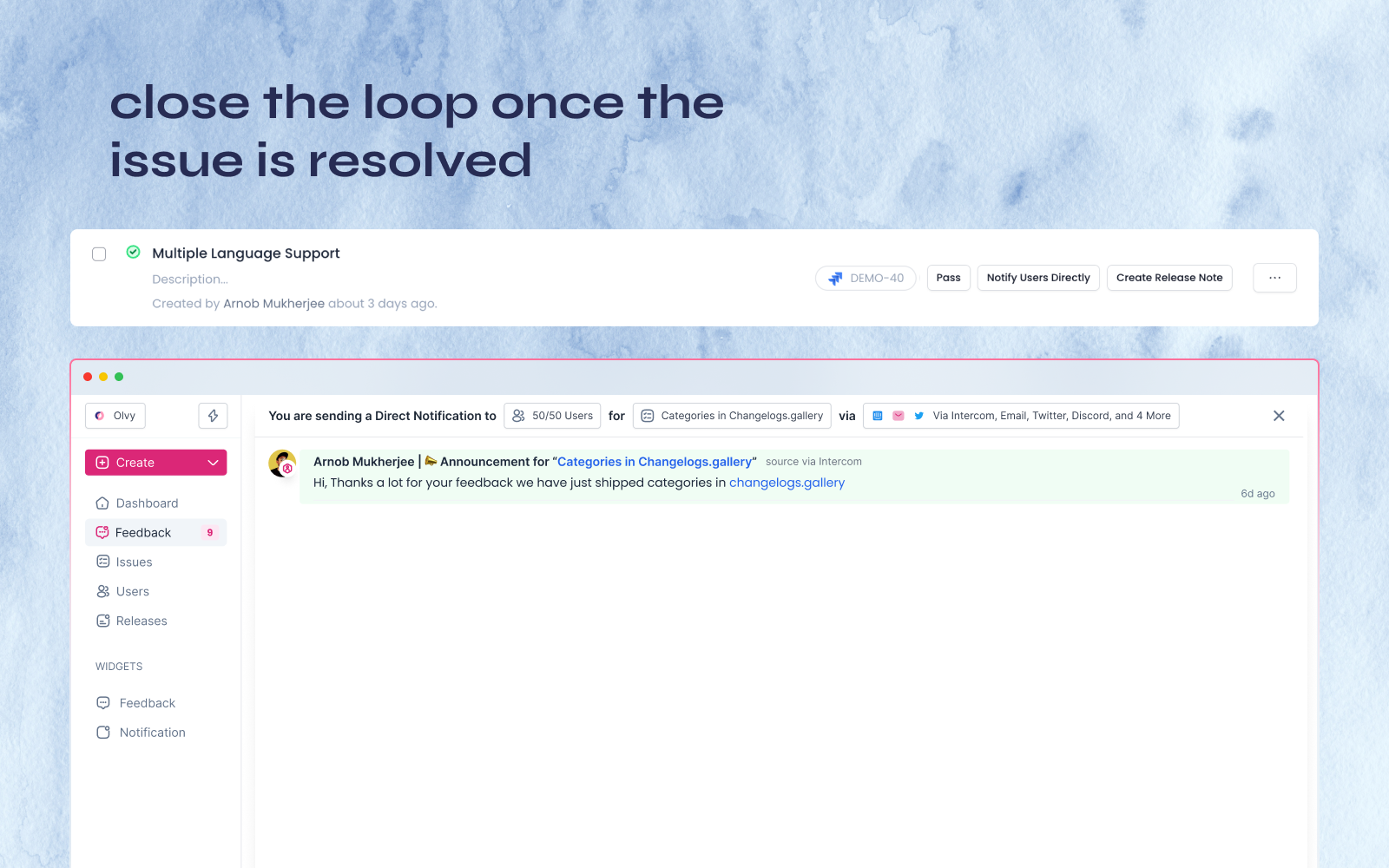 ---
Summing up, Olvy's Jira Integration helps you with
Transferring context to the product and engineering teams.
Keeping track of the progress all in one place.
Seamlessly work between both the workspace and leverage both the tools.
Informing Users and sending out announcements once these tickets are resolved.